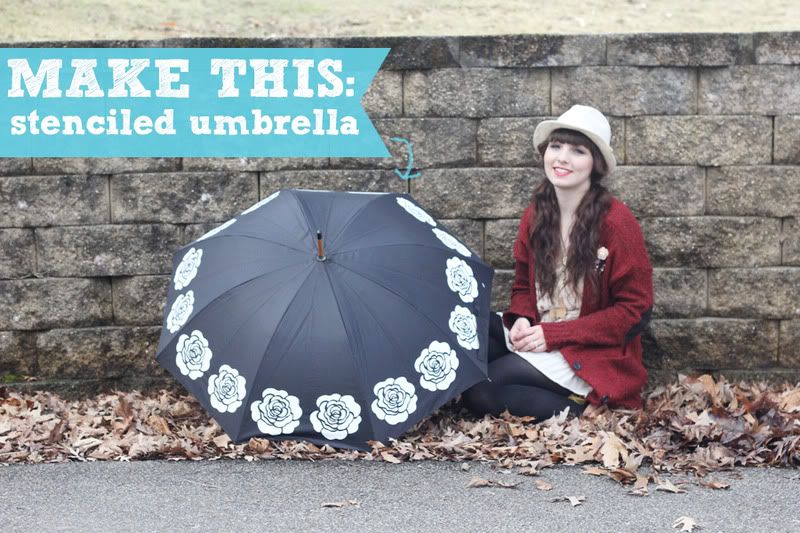 Today's Make-It-Yourself-Monday is the perfect accessory for spring!
I figured out how to spruce up a boring old black umbrella,
and I thought I'd share with you all!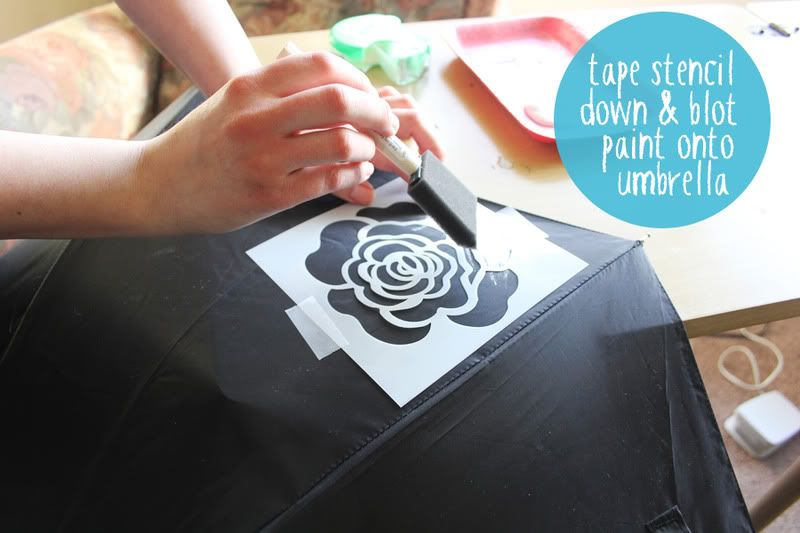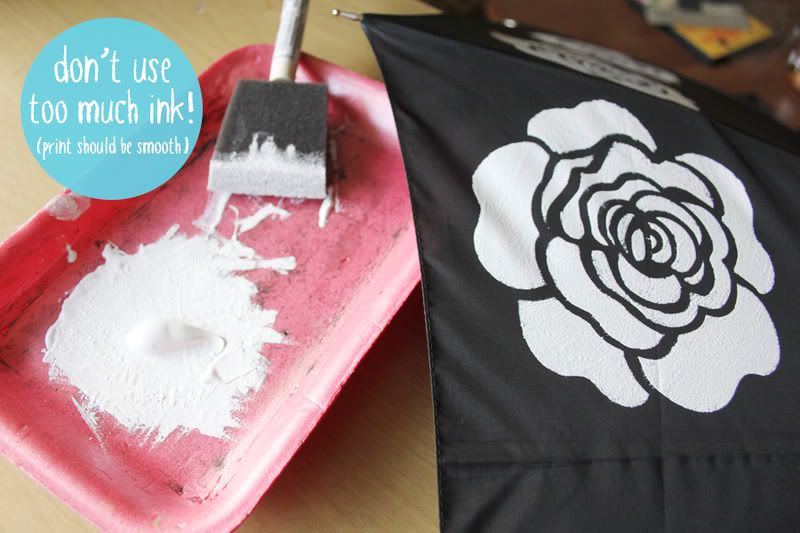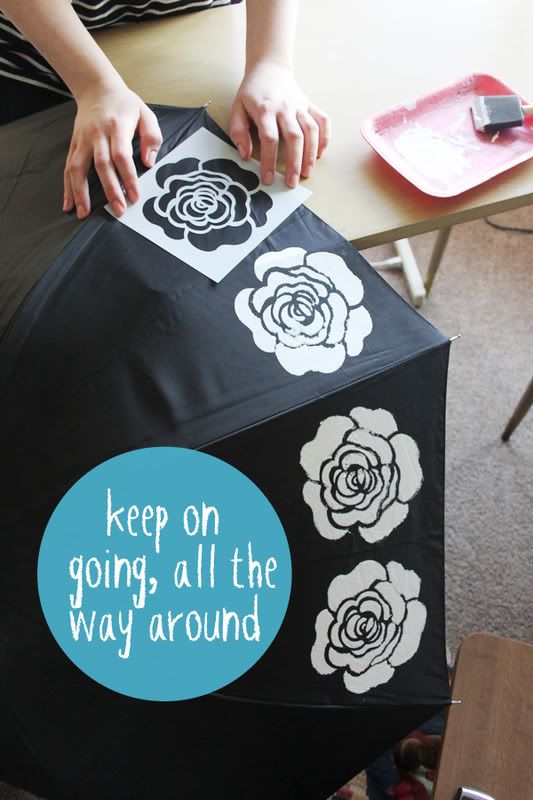 Soon enough, you'll have your very own custom umbrella!
And just FYI, I used a flower stencil from Michael's.
Also,
make sure you don't use too much ink when you're printing.
If there's too much ink, it will start to crack when it dries.
Also, I suggest spraying your lovely creation with
Scotchguard
when you're done.
It'll seal it up all nice & pretty. You can get it from Menards, Lowe's, etc.
Happy printing!
Hurry up and get your umbrellas done before spring showers hit ;)