I've got a special treat for you this evening!
My sister and I whipped up this fun hair tutorial video.
I've done the finger waves look a few times, and I always get lots of compliments and questions about it.
So I thought I'd share my technique!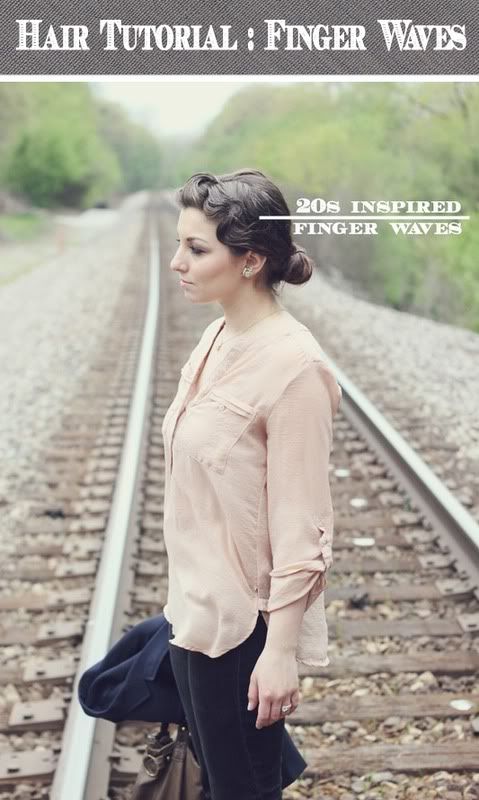 Honestly, it was a bit of trial and error when I first started styling finger waves.
Most of the "how to" videos I found were really not that great...
I've found that the secret to it is to
wet your hair before you put the pin curl clips in.
It really
does
make a world of difference.
Anyway, have a watch!
It's really quite simple once you get used to it.
It takes a bit of practice, but if I can figure it out...I'm sure all of you can as well ;)
Kylie & I are planning to make more hair tutorial videos in the future.
We really enjoyed making this one.
But let me know if you have questions about this style!