my honey & i made some easter cupcakes last night.
i took them to work this morning, and they were delish!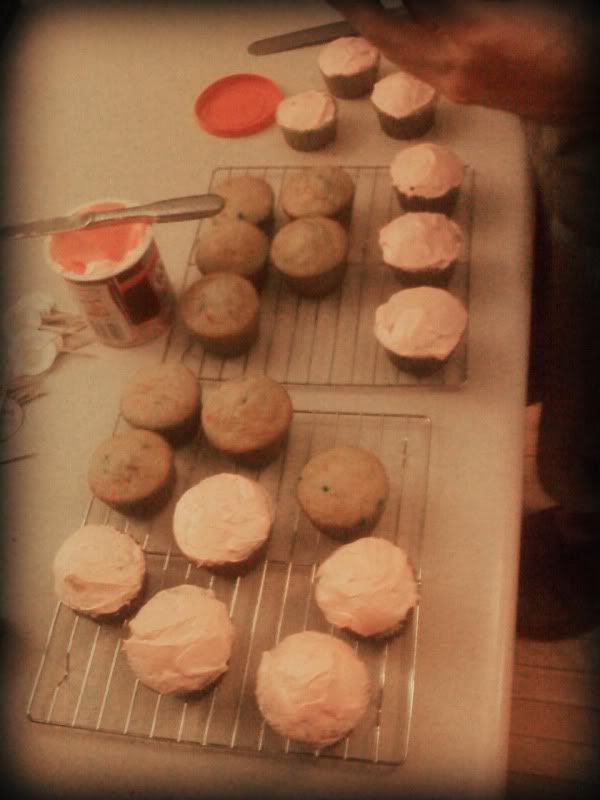 they were so yummy.
we used strawberry icing, which was perfect for easter!
right now tim & i are trying to figure out our first dance song.
any suggestions?
(48 days.)