so, you know how the midwest just got a crazy blizzard?
well, indiana decided it wasn't done snowing yet!
so this morning i woke up to even more snow!

i took casey for a walk and snapped some photos of everything.
i was born in california, and tim grew up in sunny new zealand.
needless to say, neither one of us are huge fans of the snow & coldness.
but we can still enjoy the beauty of it, right?!

my neighbor's cute little vintage bug was encased in snow.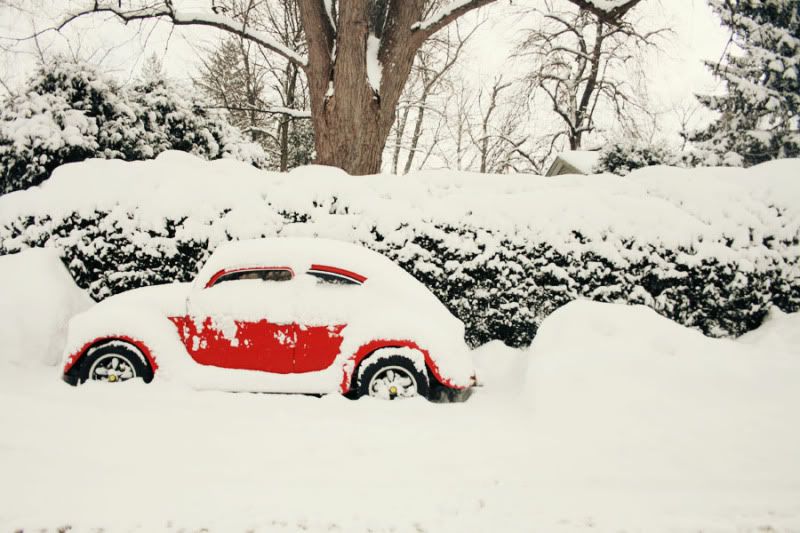 i walked around the block, then retreated inside for some outfit shots.
i'm so stoked about this little dress!
i was at macy's yesterday, shopping with my mom, when i found this!
it was originally $50, but i snagged it for a mere $13!

dress - macy's
tights - kohls
sweater - thrifted
bolo necklace - thrifted
purple flower belt - anthropologie
shoes - thrifted
hat - urban outfitters
earrings - betsey johnson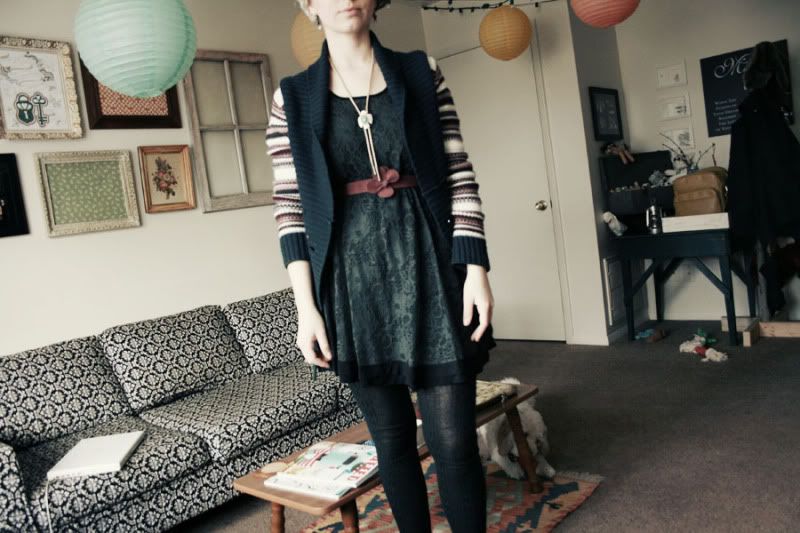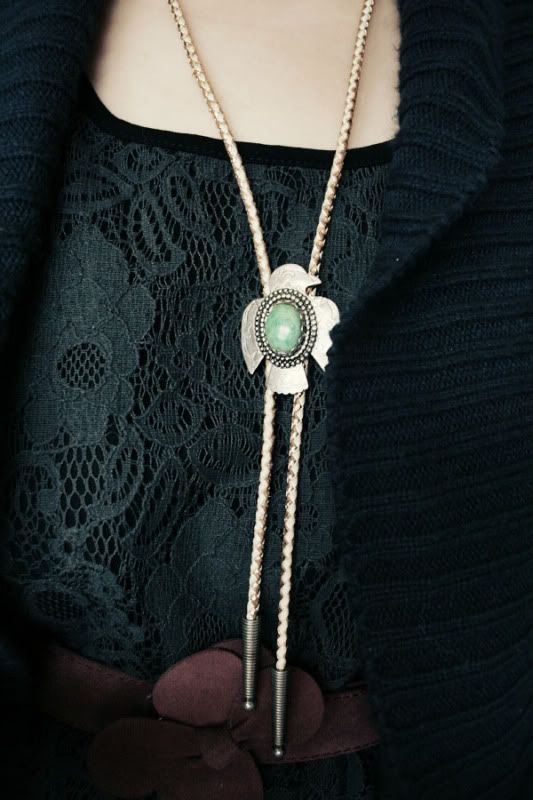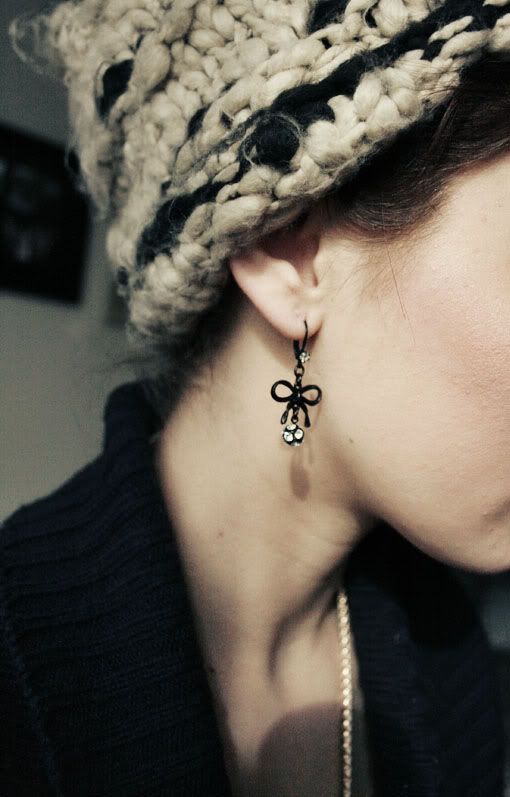 i found these cute heels at the thrift store last year. obviously i didn't wear them out in the snow, but i thought they looked too cute with the dress.



a couple other things..

i picked up this copy of Stuffed Magazine the other day, and i'm totally smitten.
there are so many unique, creative softies in here i can hardly handle it!
i spent about an hour the day i got it flipping through, then looking up all the beautiful crafters' websites.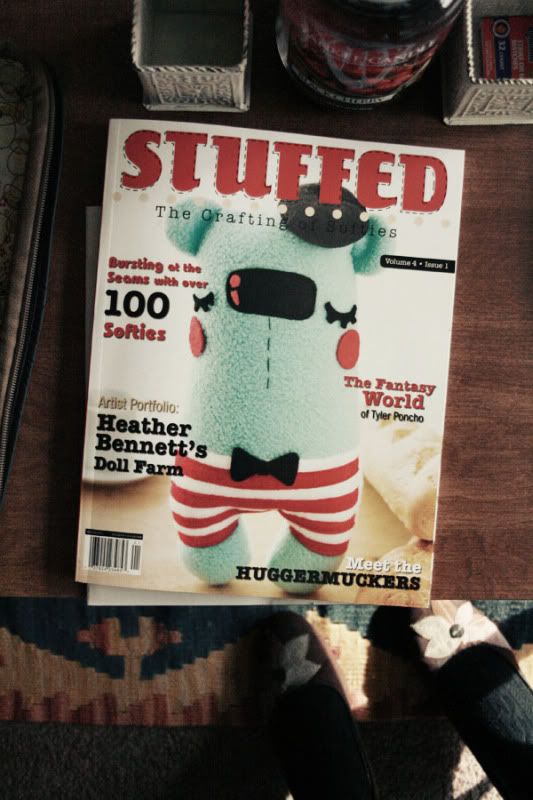 new goal? to have my owlies in Stuffed.

also! i was lucky enough to win the giveaway on team boo's blog a couple weeks ago.
i won a gift certificate for Goose & Trisser's etsy.
i was so excited to buy this adorable embroidery hoop from her!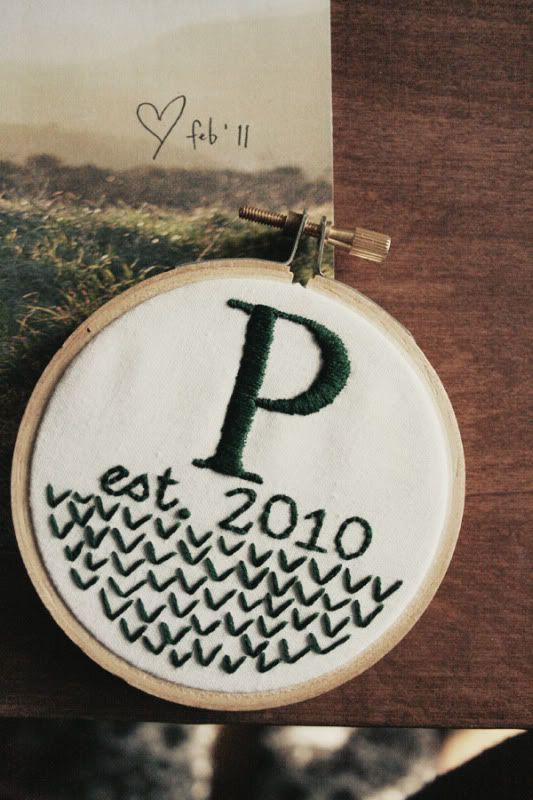 i got a custom family crest with our last name initial & the year we were married.
i'm kinda in love with it.

welp. have a lovely day.
hopefully nobody else is in snowed-in land like me!
i'm off to finish some crafty things for friends.

xo,
christen