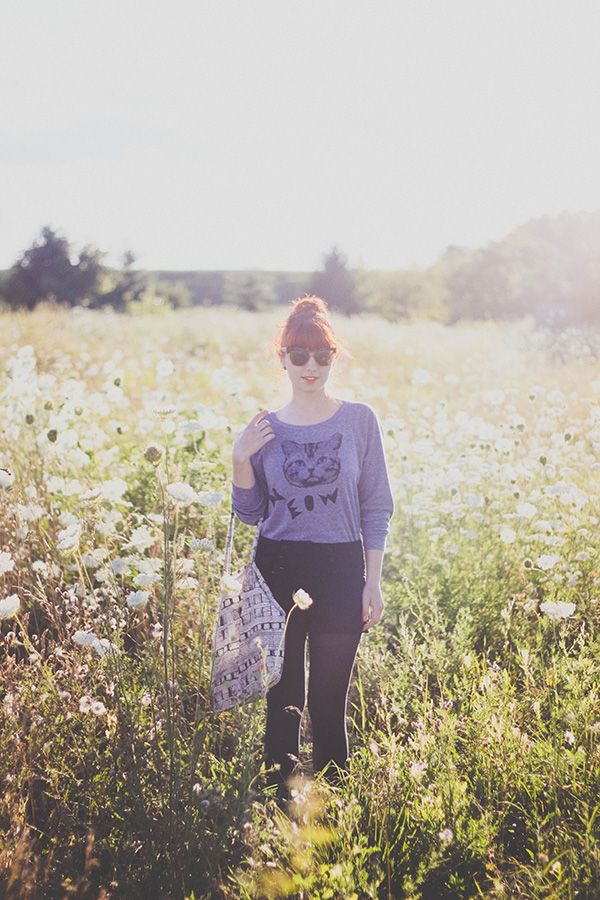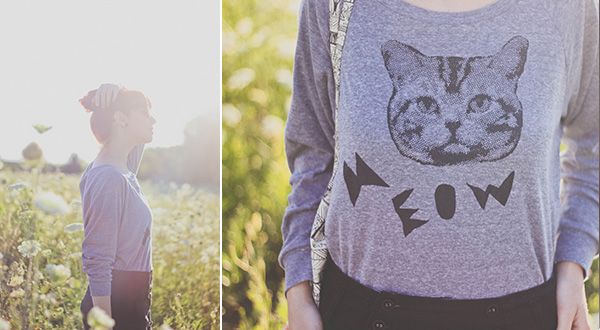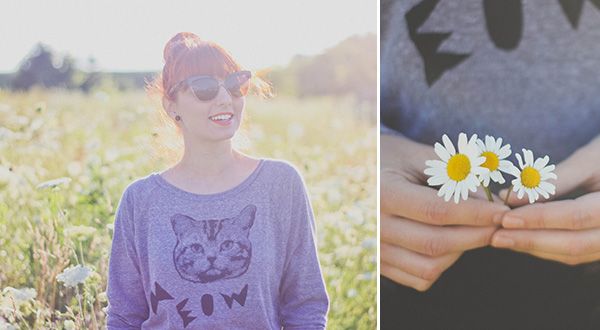 Sweater
: c/o
Skip N' Whistle
| Shorts: Thrifted | Sunnies:
ModCloth
Tim and I walked out to this beautiful field right before we went to see a movie. We try to get out and have date nights once a week. Otherwise, it's easy to make plans with other friends or get busy with work or sit on the couch and read for hours on end next to each other. And while these times are nice and also needed, we make it a point to spend quality one-on-one time doing something fun. We had a beautiful evening together. This field had the prettiest wildflowers growing all over. I picked some little white flowers and put them in my hair. I love that we have a whole life of dates together to look forward to.

Tonight Tim and I are leaving for vacation! We have a long drive all the way to North Carolina to meet up with some friends. We've rented out a beach house for a whole week. I am so excited for a week with sunshine, time with friends we rarely see, the ocean, and absolutely no agenda.