goodness gracious, it's april 22nd.
i remember thinking, "it's gonna be crazy when the wedding is one month away!"
yep, that day is today.
things are coming together very smoothly.
all the big things are in place...
the ceremony & reception sites, the food, the flowers, the dress, the decorations.
it's just putting everything together now!
i'm so very excited for the coming weeks.
last week, i got something very special in the mail.
i ordered a bouquet charm from
ETSY.
it's a two-sided pendant.
both sets of my grandparents are on each side.
all of my grandparents have since passed away.
it's sad that none of them will get to be at my wedding,
but it's so special to remember them this way.
grandma & grandpa frank on their wedding day...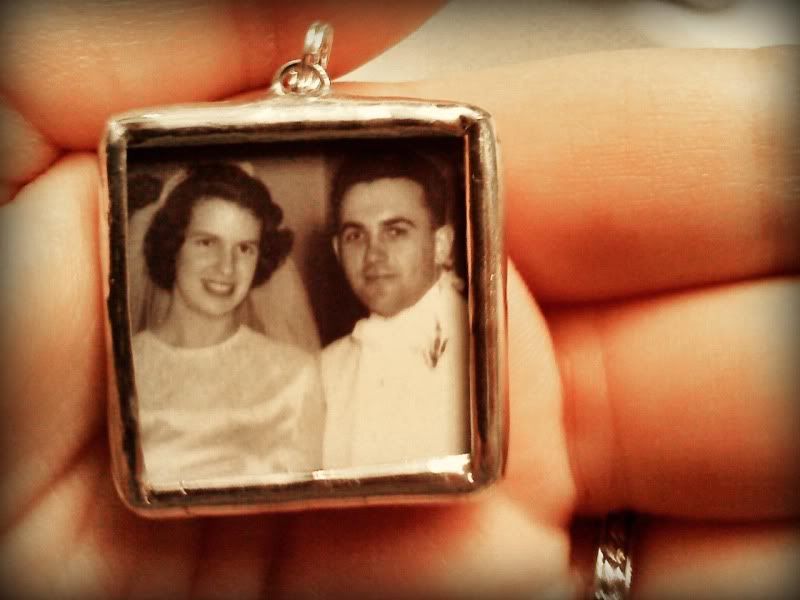 grandma & grandpa cosentino on their wedding day..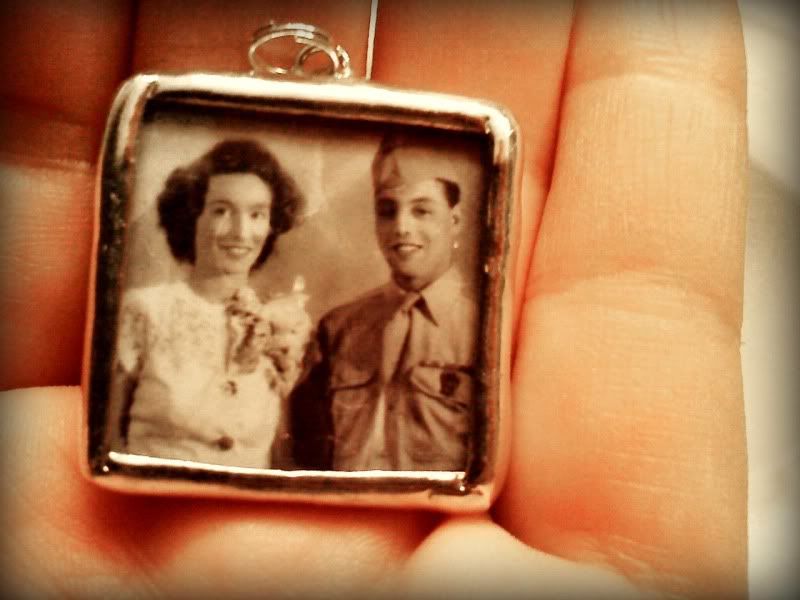 this is something that i knew i wanted to do in their honor.
it's 30 days 'til the big day, my friends!
can you believe it?!
i know i can't.