i discovered this lovely lady's work while browsing Renegade Craft Fair in Chicago this past September.
her stuff is beyond gorgeous!
i'm mainly in love with her entire clay collection...

here is a preview and link to her etsy shop..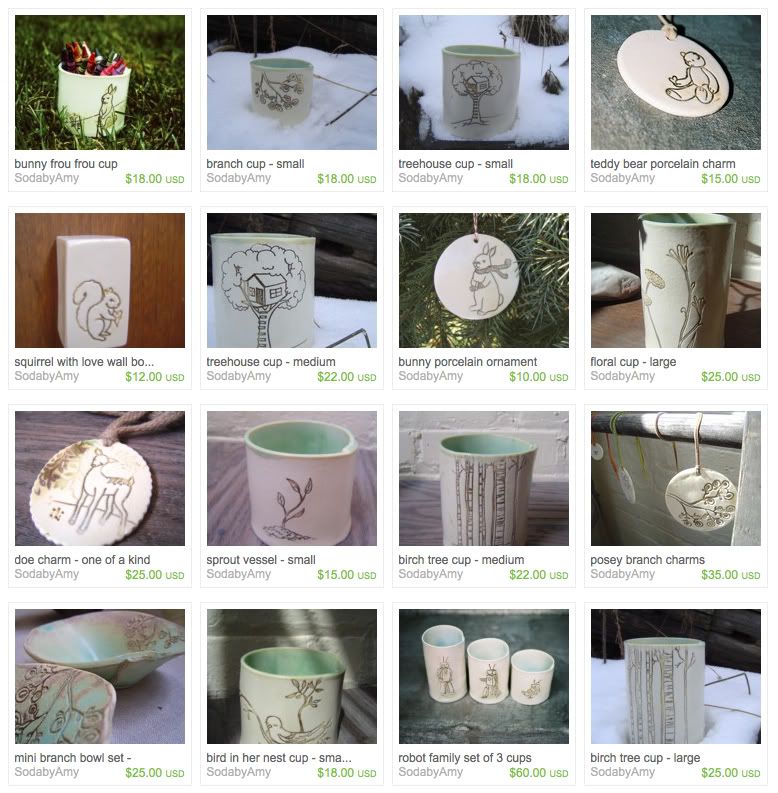 so beautiful!

my husband bought my this little gem for my birthday last month..
, et


(i'm actually wearing this necklace today!)

there you have it.
a wonderful lady with some amazing creativity.
i'm actually going to see her at Renegade Holiday Sale this weekend!
maybe i'll pick up some gifties for loved ones.

have a happy thursday everyone!