i woke up at 4:30 this morning to take my sister & brother-in-law to the airport.
they're flying off to visit friends in new jersey for a few days.

so, i'm back home for a quick second...
then heading off to chicago again today for work.
busy day ahead. true story.

but i thought i'd pop in and show you 3 beautiful ladies i've been working on.
they're meant to be 'swappies'. you & your two besties can swap them around.
remember friendship bracelets/necklaces?
kind of the same idea - only in plush owl form!

they all have pretty lace & pearl headbands...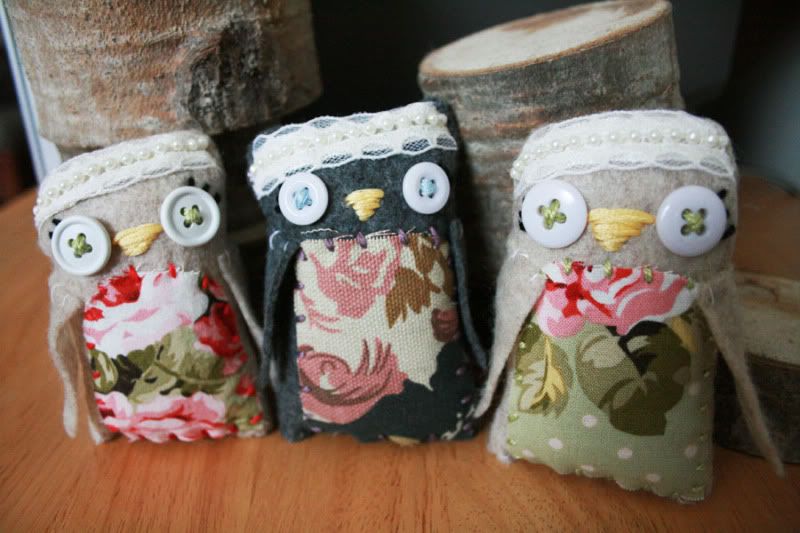 they'll be in my shop as soon as i get a chance to post them.

but, i've gotta shoot off for now!
have a lovely thursday <3 <3 xo, christen