today became a bit of a 'i'm super cold and just wanna be warm' kind of outfit.
i got off work this morning, and i was just so freezing!
so i grabbed one of my softest, coziest, warmest sweaters and threw it on.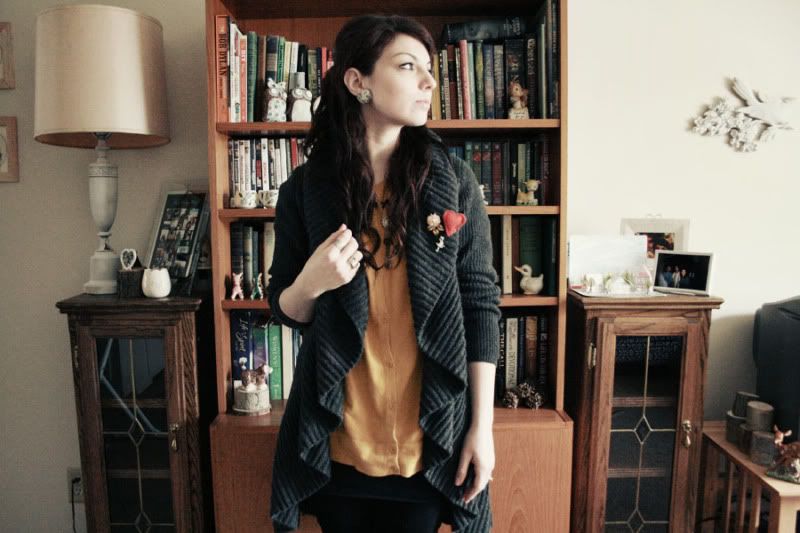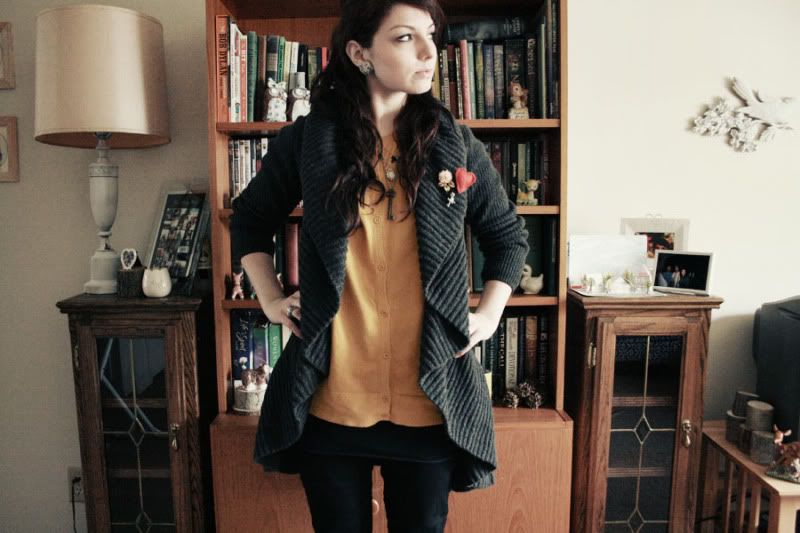 i also grabbed one of my favorite winter accessories - this beautiful scarf/hat.
my sister got it for me for christmas a few years ago.
it's so wonderful.
i mean, people kind of laugh at it sometimes....but that just adds to the fun of it ;)
(the more i look at these photos, the more i feel like an eskimo today)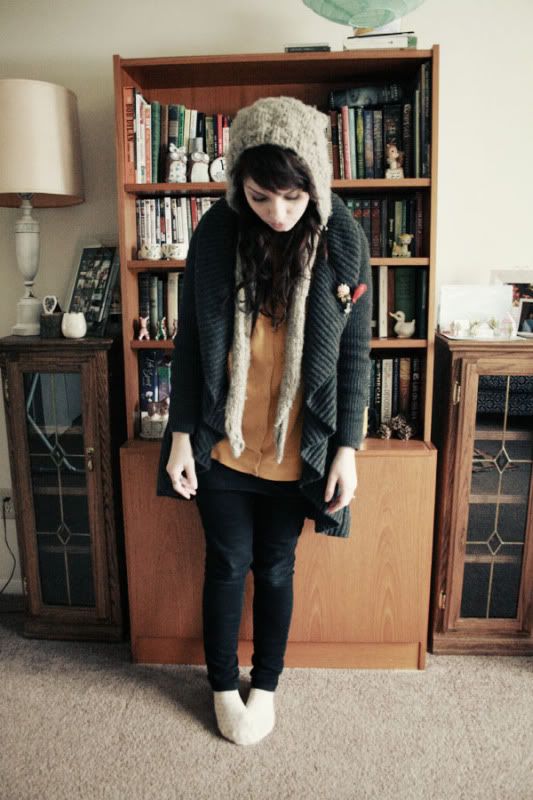 oh, and i can't forget about the fun jewelery.
let's just say i was feeling a bit 'broochy' today.

i'm celebrating valentine's day early with my handmade felt heart pin.
i made them for our first vday 2 years ago,
and it's become a tradition to wear them every valentine's day!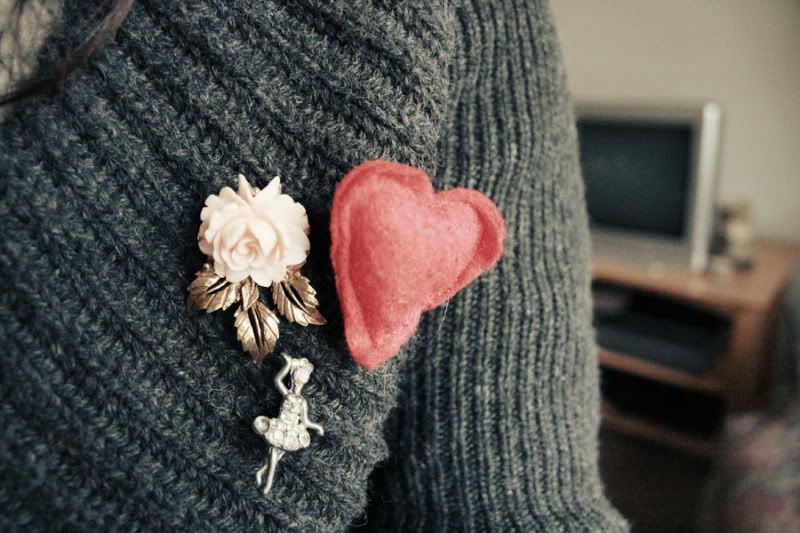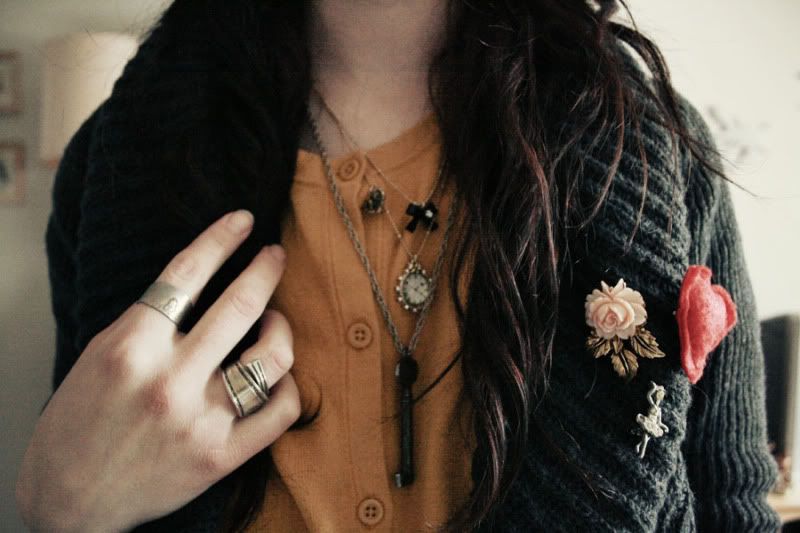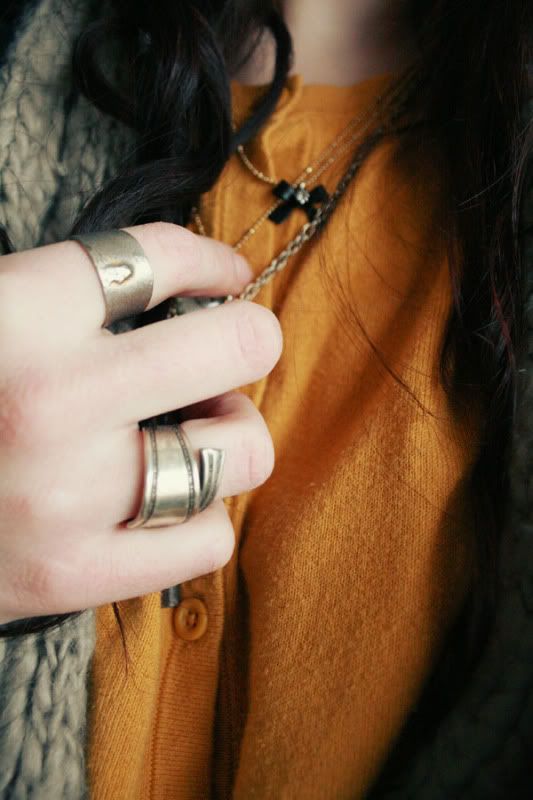 and casey is looking super-ultra-extra cute today!
his fur is growing out for winter & he's even fluffier now. adorable.




hat/scarf - gift
necklaces - thrifted & betsey johnson
rings - thrifted
sweater - macy's
mustard sweater - thrifted
pants - urban
brooches - handmade & thrifted

tonight, i'm off to spend time at my parents' house.
we're having a dinner to celebrate my mom's birthday!
tim & i are running to the store to get ingredients for banana splits...mmmmm...

xo,
christen