why, yes! i wore a leopard print shirt & leather pants today.
and let me tell you something...it was fabulous!
the combination sounds a little ridiculous when i type it out,
but it doesn't look ridiculous in person, i swear ;)

my shirt is super flowy & shapeless & boxy (aka the best shirt ever!)

headband - h&m
shirt - thrifted
leather leggings - gift
boots - aldo
earrings - thrifted

take a peek..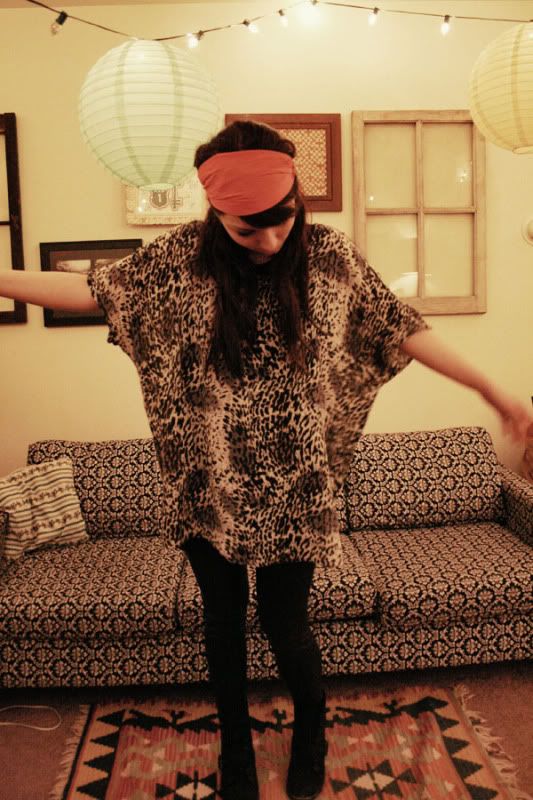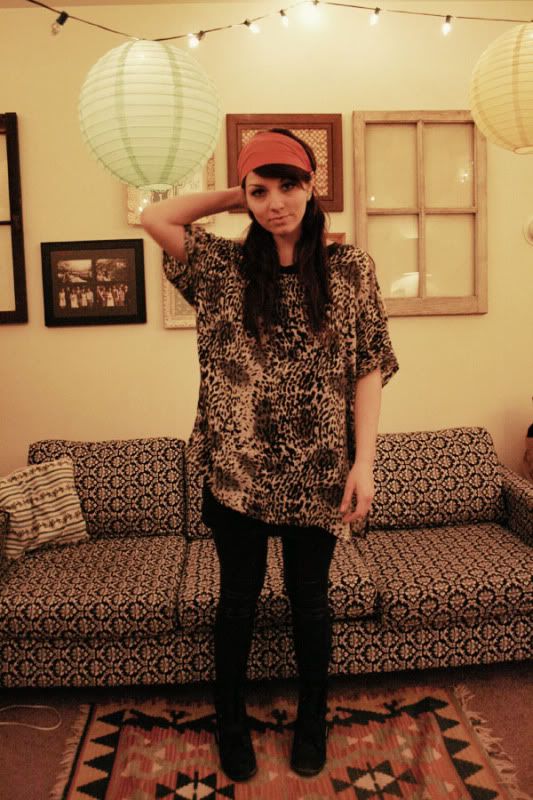 boots & thrifted earrings!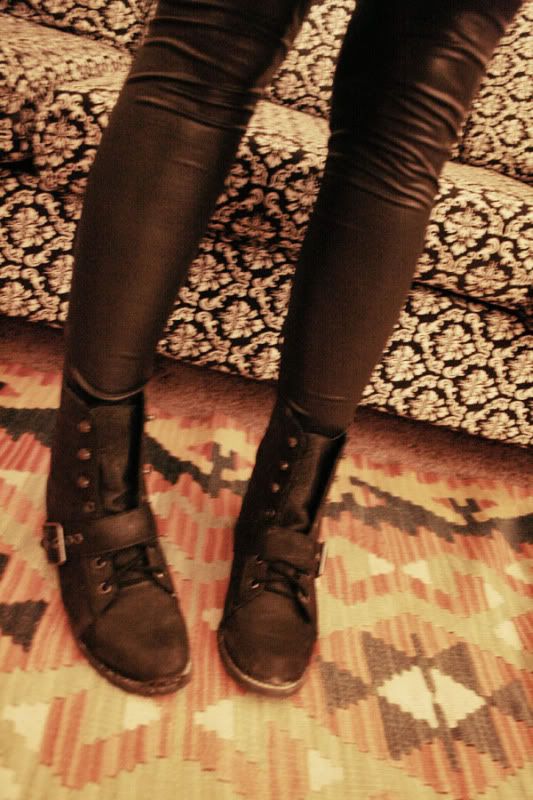 eeeek! i love comfy, feel-good outfits like this.
AND, to top it all off, it was a sunny day today!
i only wore a sweater over this outside and i was warm.

tim & i went to the antique store earlier,
and i found so many treasures.
i'll take some photos tomorrow to share.
one of my favorite purchases?
a beautiful knit white poncho i found for $2.50!!!

needless to say, it's been a wonderful day.

xo,
christen