just popping in for a quick post before tim & i start celebrating sweet ol' valentine's day!
we're getting chocolates from a sweet shop downtown, going to our favorite restaurant for dinner
(sweet potato fries, chicken pot pie, baked mac & cheese...all cooked to absolute perfection. washed down with raspberry framboise!)
then we're heading home, building a fort (hopefully!),
snuggling up with our pup & watching a movie.

okay, here's the white knit poncho i got for $2.50!

poncho - antique store
ruffled dress - free people
polka dot tights - target
felt heart pin - handmade
blue rhinestone pin - antique store
shoes - macys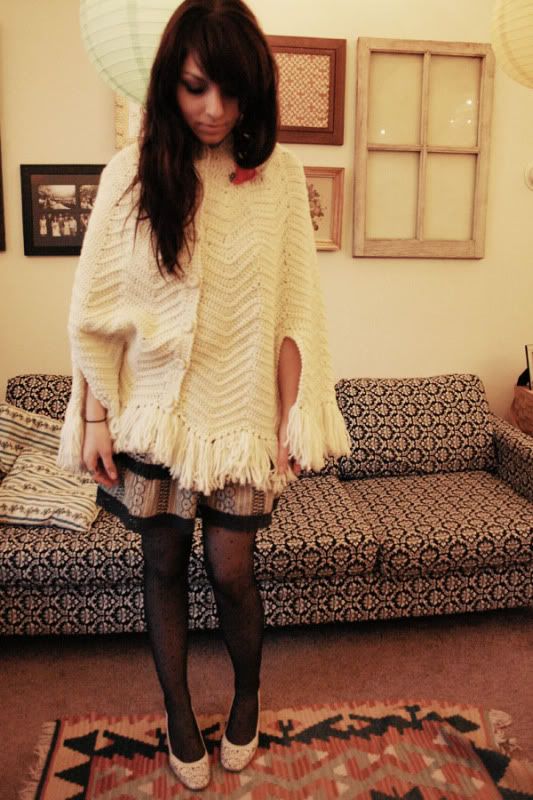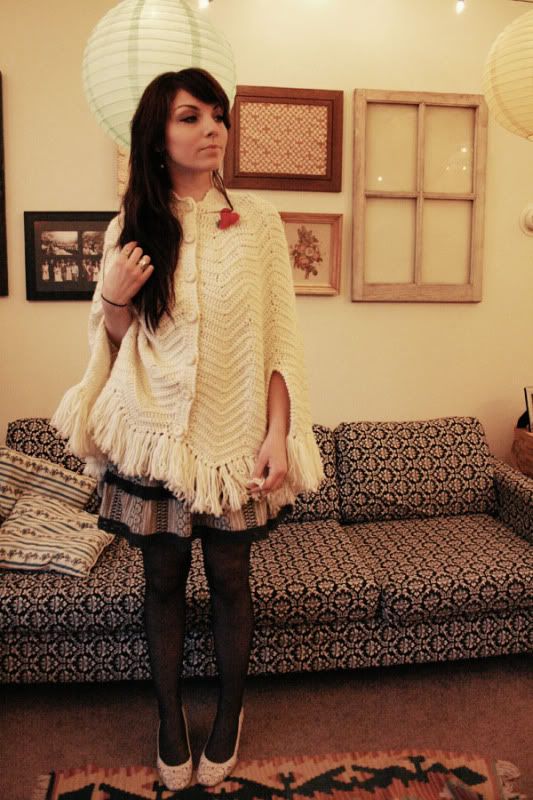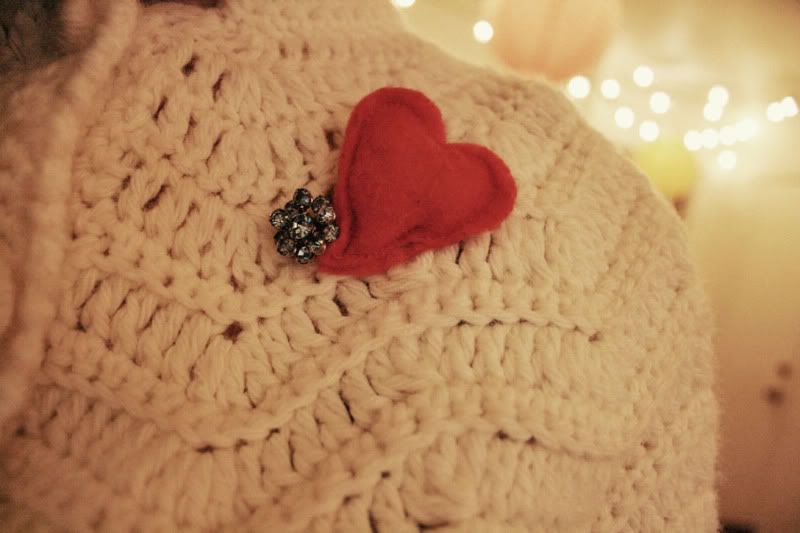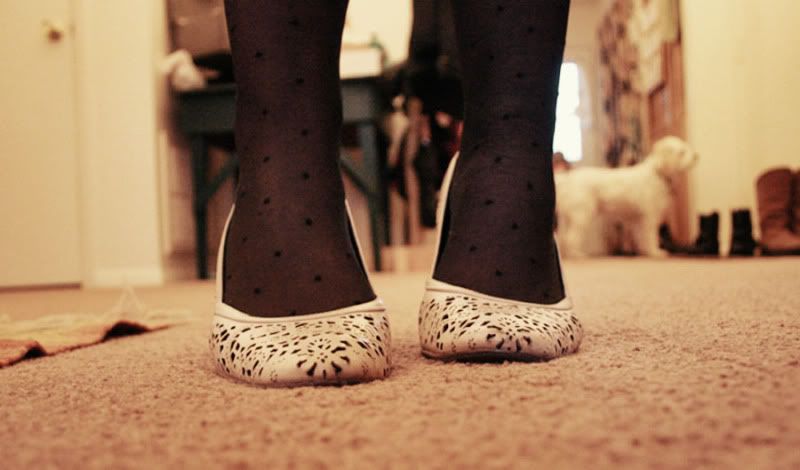 antique store finds from yesterday!

tin from paris, 2 pretty hankies, tons of cute buttons for crafting, fabric-covered earrings, pretty eagle pin, cute polka dot deer pin.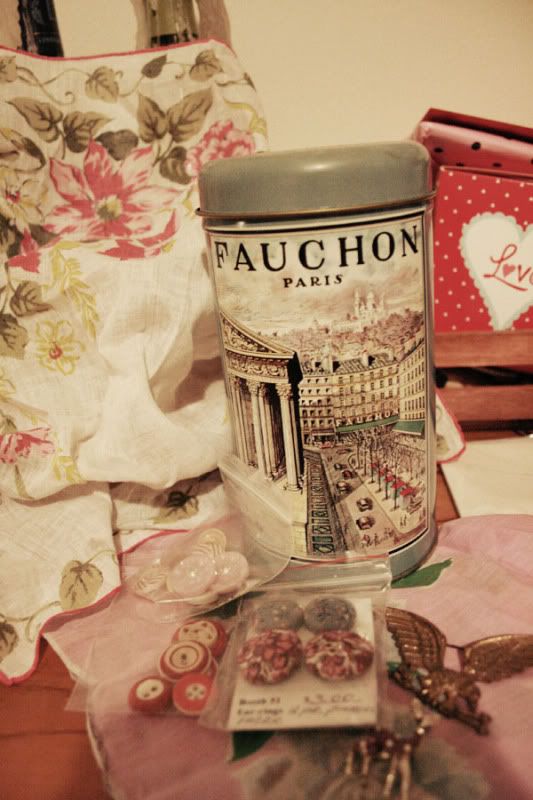 i hope you're all having a lovely love day.
give someone a kiss and tell them you love them.

xo,
christen