hello friends! i must say i've been quite busy lately.
lots of hours at work AND a secret project that me and some of my besties are working on.
i'll let you know the details in the next few months...
let's just say it's gonna be great!!

here are a few photos from yesterday that my sister snapped.
this is my favorite wall in her apartment.
she and her husband just moved into a beautiful place.
the building was built in 1908, and it has SO many historic features.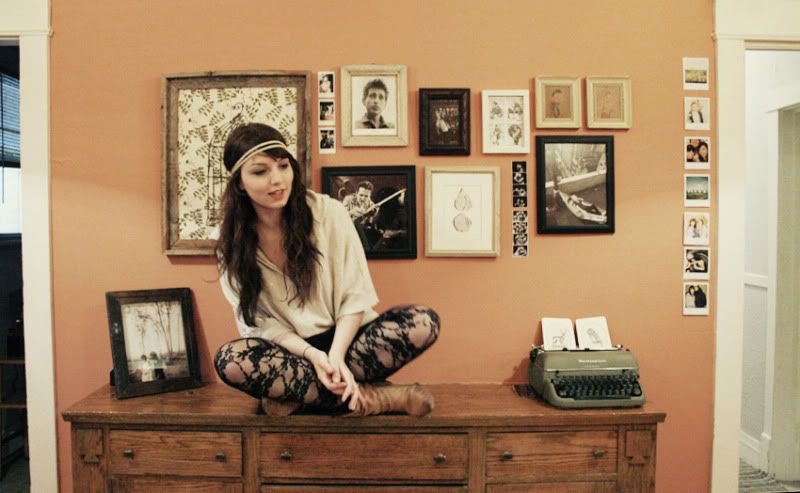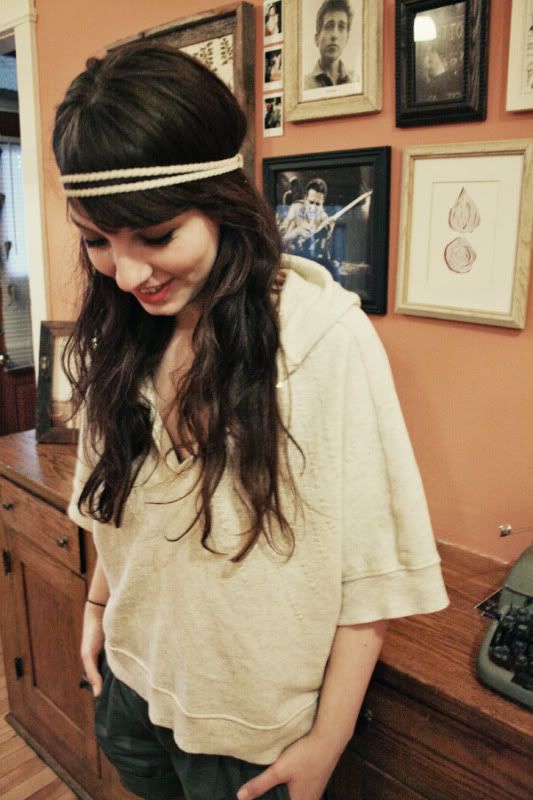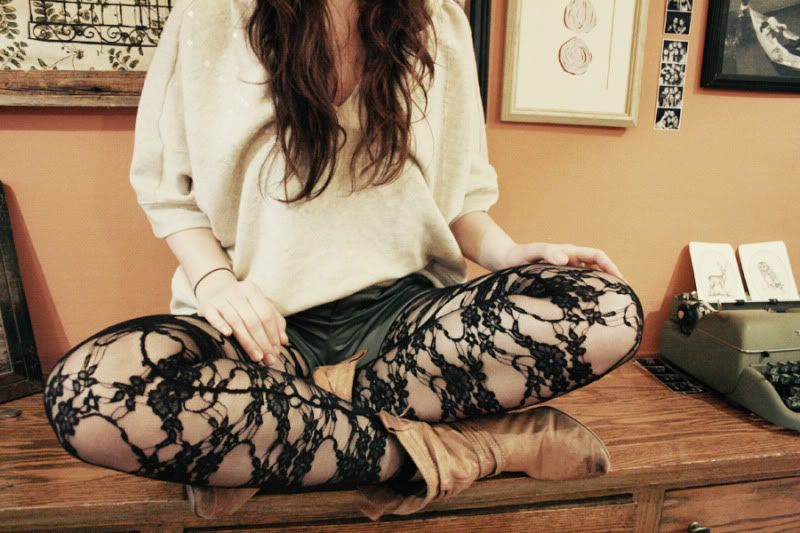 headband: H&M, sweater: Calvin Klein, shorts: Delia's, tights: Target, boots: Aldo

i just bought these tights a few days ago.
i've been searching for some nice floral tights, and these fit my criteria.
ALTHOUGH....3 hours after wearing them, my sister noticed a hole in them.
dang it. tights & i just don't get along sometimes!

well, my dear blog friends...
have a lovely, lovely tuesday.
my day will be spent making crafts (i have a new project that i'm going to share soon!),
visiting my sister at her coffee shop for lunch, and spending time with some friends tonight.

life is beautiful, even when my silly little state of Indiana can't make up it's mind.
it doesn't know whether it's summer or winter! sillyness.
oh well. it gives me an excuse to wear this little hoodie a little while longer ;)

xoxo.