ohhh, what a gorgeous day it was today!
the sun was shining bright and there was a perfect, cool breeze.
it felt like being by the sea.
it's amazing what a beautiful day can do to you.
i felt so wonderfully inspired today.
this is what i wore: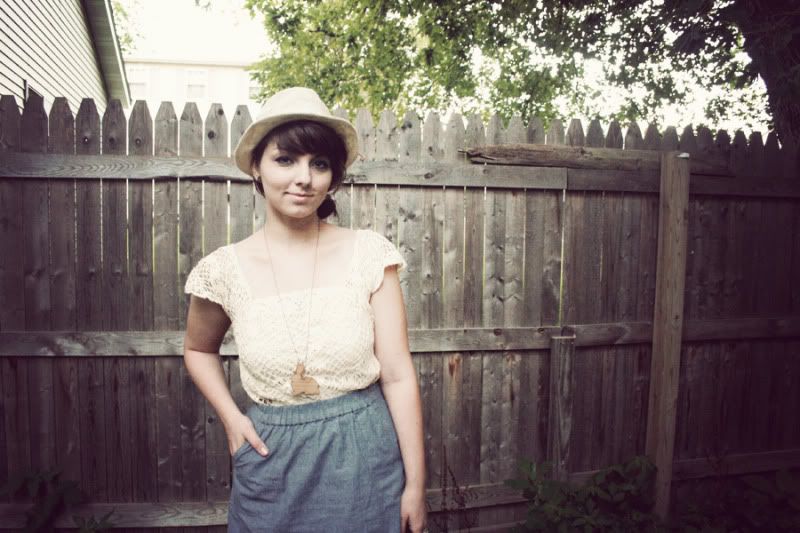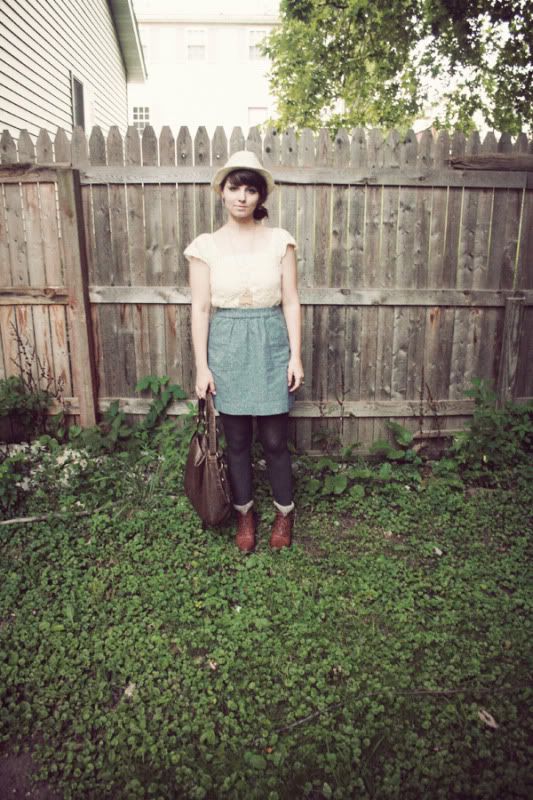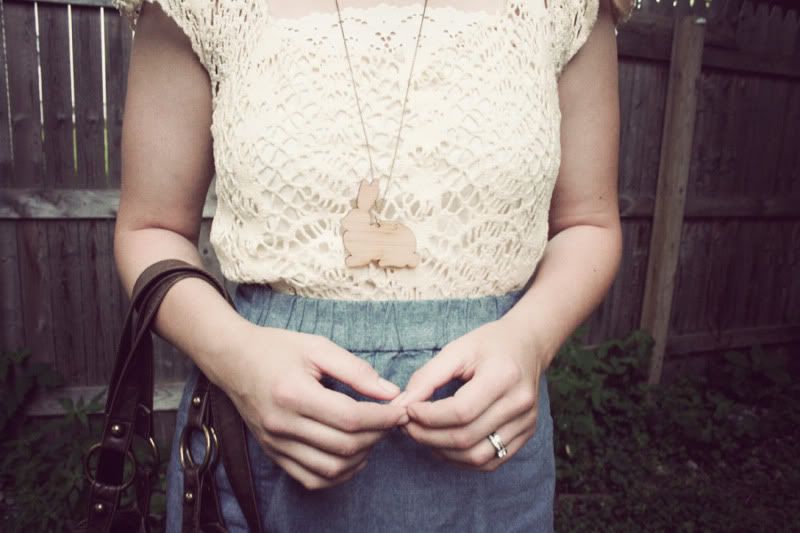 [look at this incredible jacket my friend hadassah found at the thrift store!]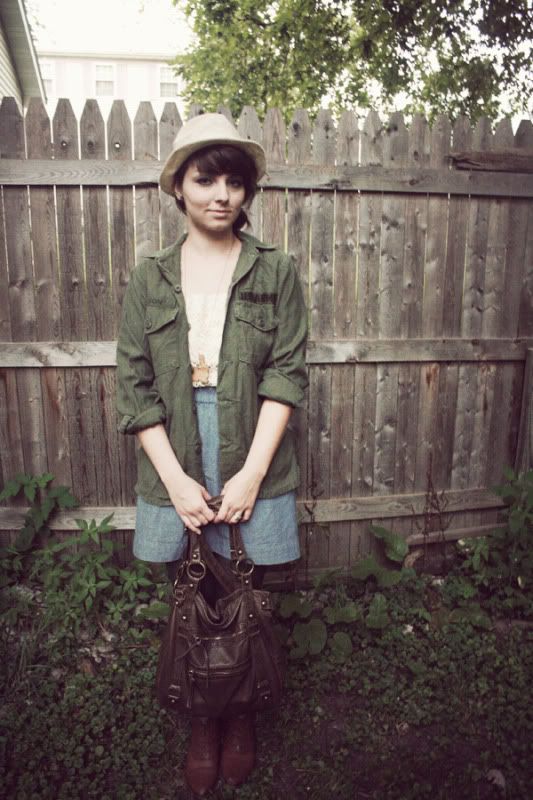 shirt:
thrifted,
wooden bunny necklace:
bam bam creative.
won in a giveaway from
tornadoes & tigers
skirt & tights:
target,
boots:
thrifted,
bag:
aldo
oh, and the messy side bun has been my favorite.
i hope you all have a beautiful evening!
the weekend is coming, and it's shaping up to be a beautiful one.
xo,
christen