Alright friends, today's tutorial is one of my favorite "go to" hairstyles.
It's fairly simple, but adds something a little sweet and special to an everyday ponytail.
I love the way this looks with a casual outfit, but it also looks perfect with a fancy outfit ;)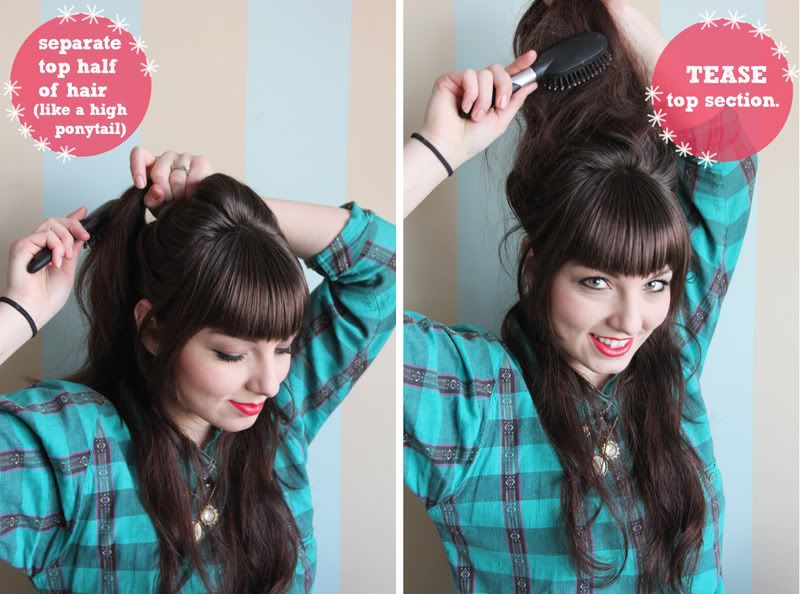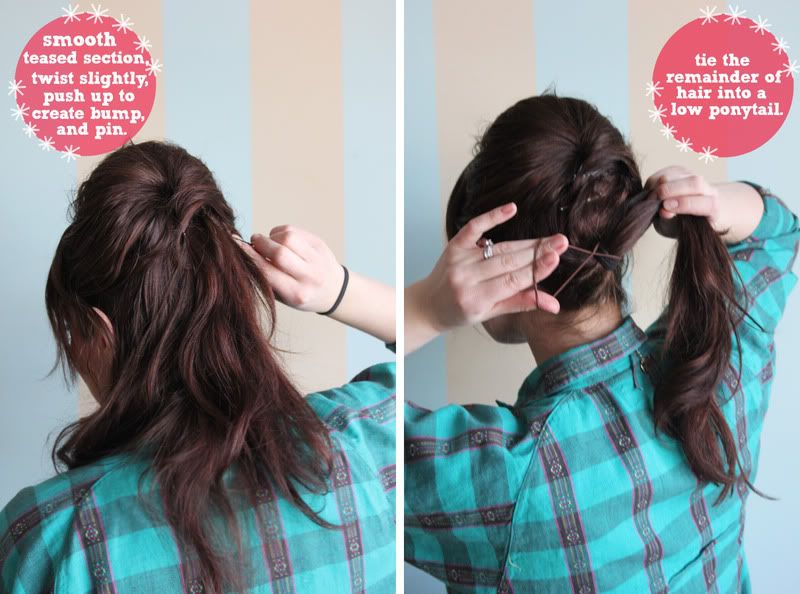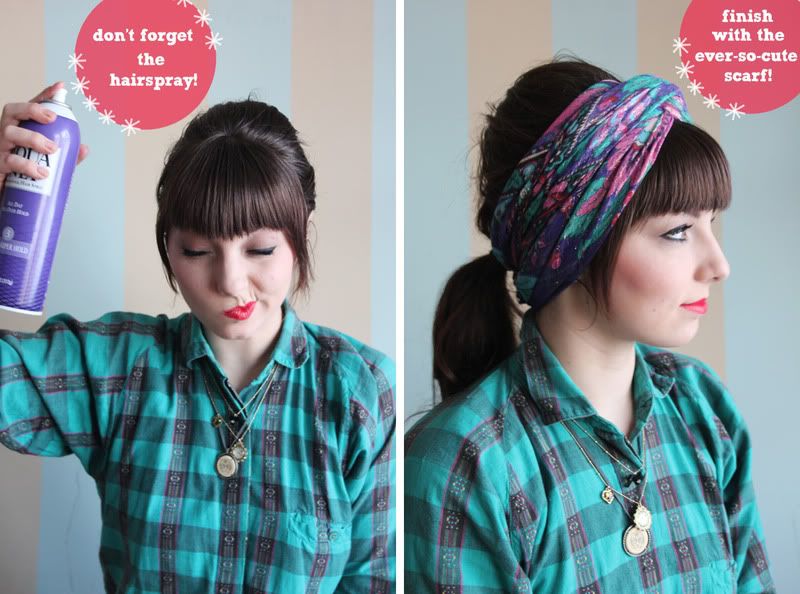 You can make the bump as big or small as you'd like.
I decided to go a bit smaller due to, well honestly...weak bobby pins ;)
I used a lovely turban DIY video I found via
Lune Vintage.
My new favorite is Moroccan Princess.
Hope you've enjoyed this tutorial!
Give it a go...try something new today ;)