Happy Love Day!!
Tim & I exchanged gifts this afternoon..which were the best!!
Tim gave me the sweetest handmade card AND got me a fancy new Ipod, since mine was bitin' the dust!
And I gave him a jacket from H&M. It looks so great on him.
I'm pretty sure it was made especially for him by someone at the H&M headquarters ;)
Then we got dressed up an went out to a fancy dinner in the early evening.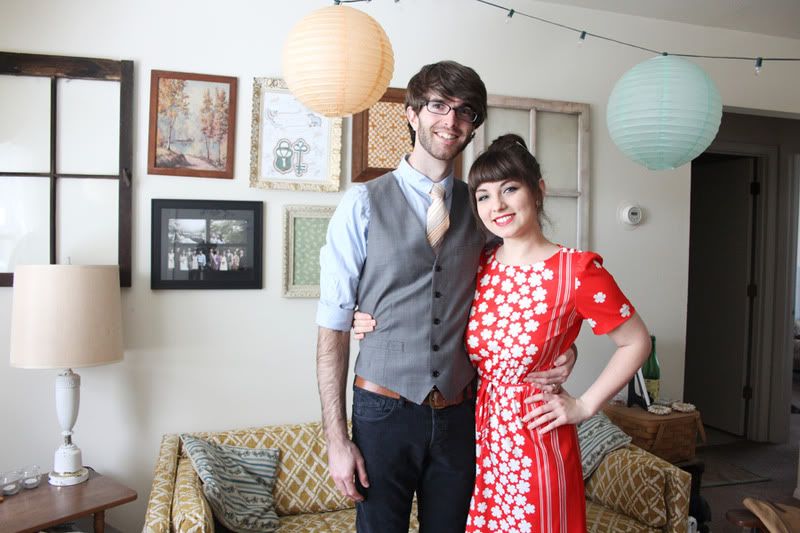 We went to our favorite restaurant, Bartlett's.
It's kind of out in the middle of nowhere in Beverly Shores, Indiana.
My friend Ashton used to work there and she introduced me to this amazing little gem!
It has such a great atmosphere and (of course) amazing food!
Oh, and my all-time favorite bottle of raspberry deliciousness ;)
I hope you all had a beautiful day full of love.
Whether you were celebrating the love of a husband/wife, boyfriend/girlfriend, or simply
celebrating the love of your closest friends and family, know that every bit of love you have experienced today is
so valuable.
Xo,
Christen