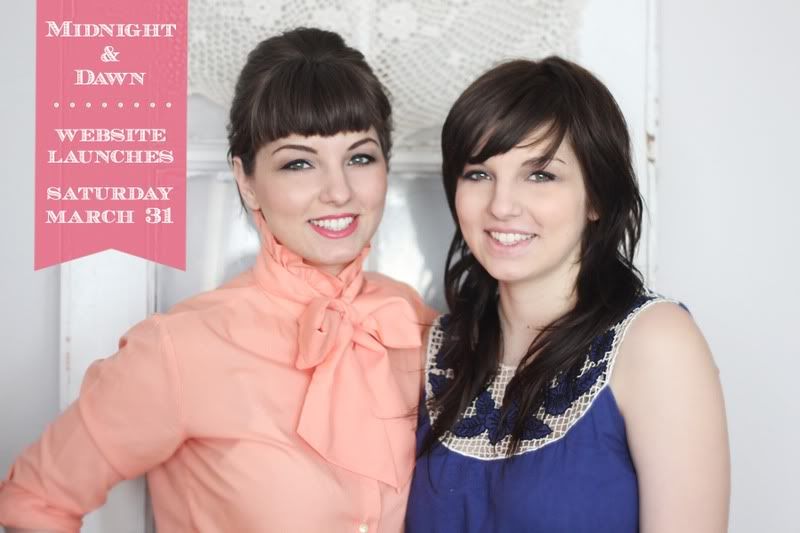 It's official!! We're launching our website this Saturday, March 31st!
We've been working on this for many months now, and I'm so excited to share our debut collection with you!
It's something we're both so proud of. We're honestly in love with our dresses!
Check back here on Saturday for the official website link announcement ;)
And one more thing...thank you all SO much for all your sweet comments and encouragement.
It's given us so much joy throughout this process. It truly means the world to us both!
xo,
Christen & Kylie
(Midnight & Dawn)