Geez louise, I haven't posted in 4 days! What the heck?!
I know you all must have been missing me ;) Just kidding, of course!
But I do really miss it when I don't put time into posting...
It's just nice to feel productive when it comes to blogging. You know what I mean?
Well anyway, it's been a bit of a crazy few days.
I won't go into detail, but let's just say sometimes things happen that are out of your control.
And all you can really do is go along and be positive and try to stay true to what your heart tells you to do.
It also helps to take your mind off things when you're completely enthralled in a good ol' book series called
The Hunger Games
.
And you can't go to sleep without reading as much as possible before your eyes grow too weary.
It's a bit funny that I'm getting into it.
I feel like I usually don't like most "popular" books/movies.
But I'm really enjoying this series.
Anybody else feel the same....anybody?
Haha...that's way too many words for now!
On to the more magical, fun, girly things that you're all here for ;)
I adore this outfit.
It feels so feminine and pretty and effortless.
Although, I DID put some effort into my hair. Tim actually helped a lot.
I used a tutorial my friend Katie sent my way. It's from Ruche. It's the
Audrey Hepburn Bun!
I definitely haven't mastered it, but I was pretty pleased with the results.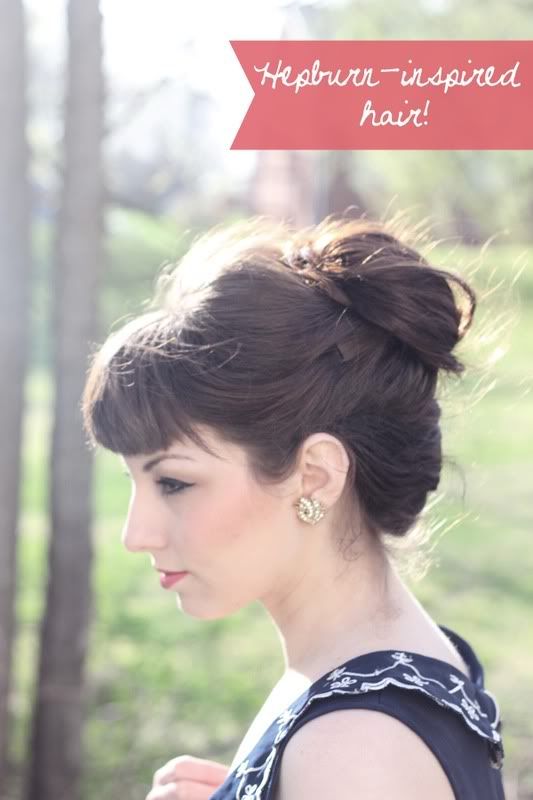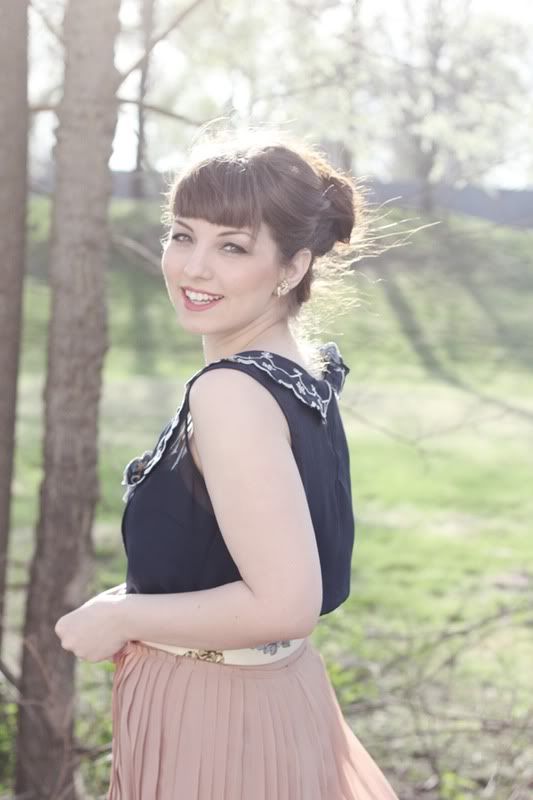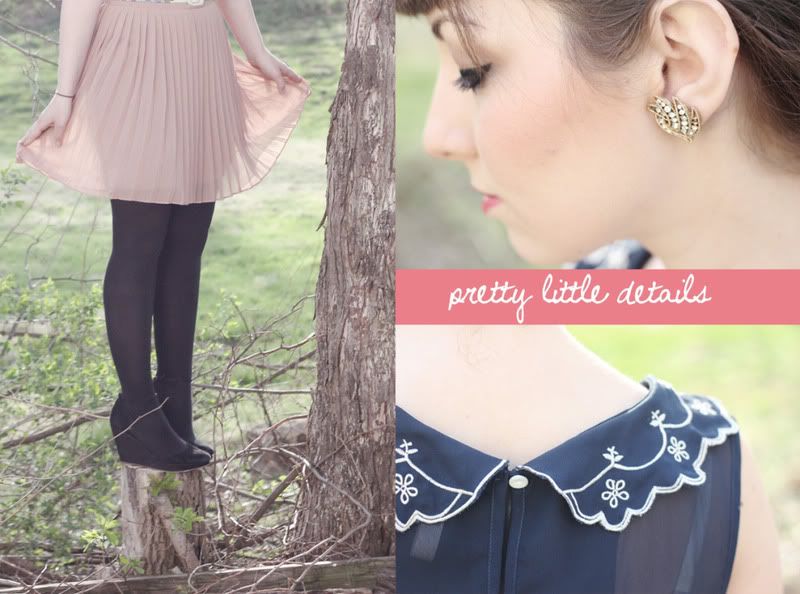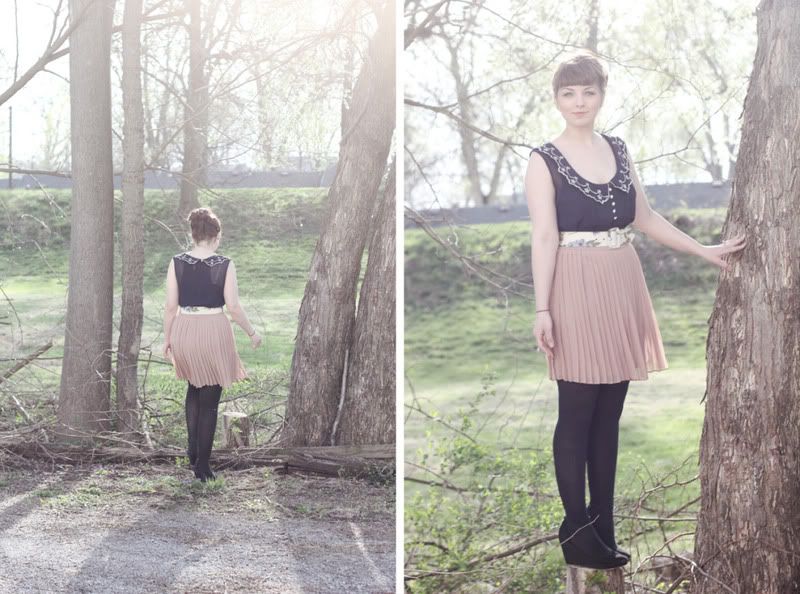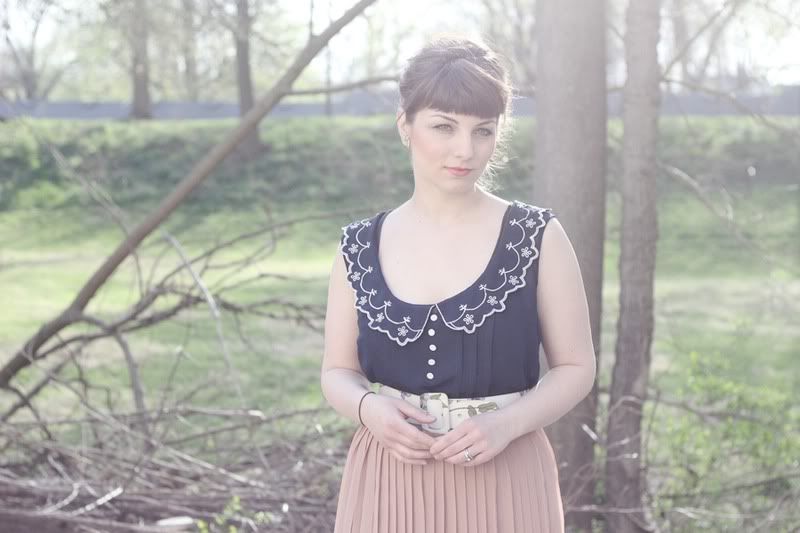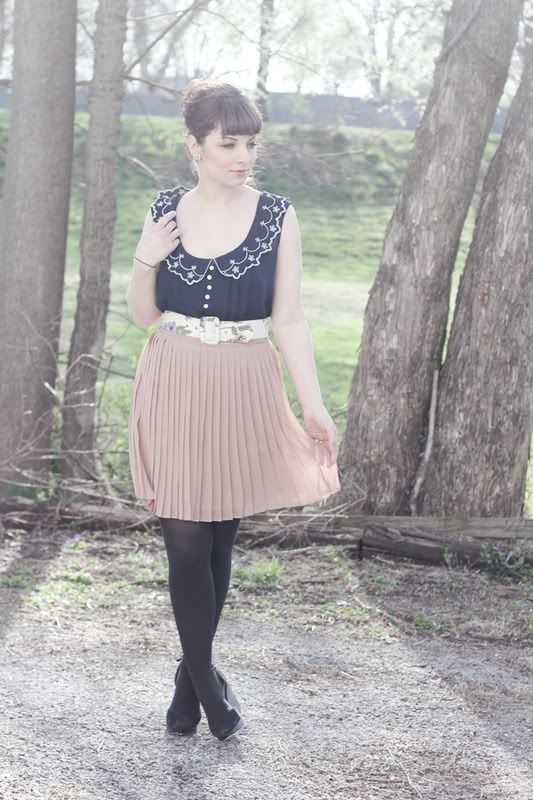 Oh, and did you notice I'm not wearing a cardi?!
Well not to brag...but it's pretty dang gorgeous here in Indiana.
It's so perfect!
Have a lovely, warm, cozy evening.