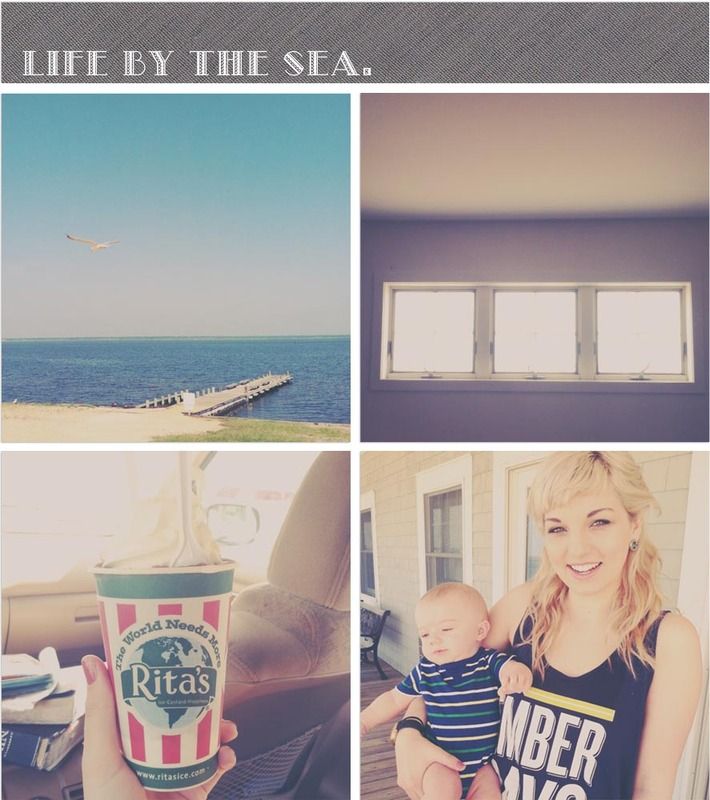 We're enjoying our little vacation out here in New Jersey!
We've met up with some wonderful friends and have been making the most of our sunny days on the shore.
Some of the highlights have been: Rita's(!!), waking up to the ocean every morning,
spending lots of time with my nephew, cute coffee shops, a carnival at night.
We're here for a few more days.
I'll be soaking in every sunny moment I get to spend by the ocean!