I don't think there's such a thing as
too much
color in my life.
After recently dyeing my hair red, I find myself wanting to wear color even more!
You'd think it would have the opposite effect. Like my hair brings enough vibrancy to my clothes.
But no. I've been drawn to bright colors this summer, regardless of my bright new hair.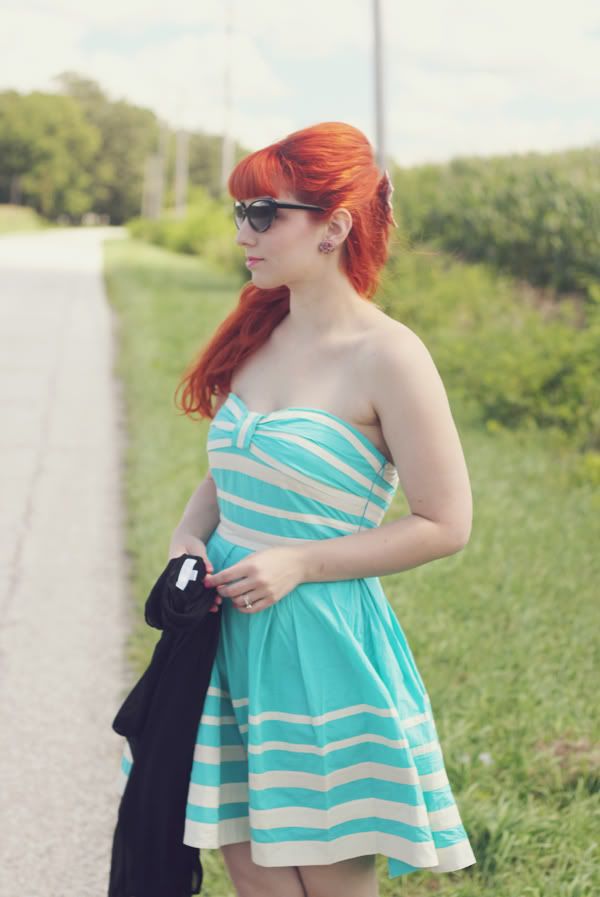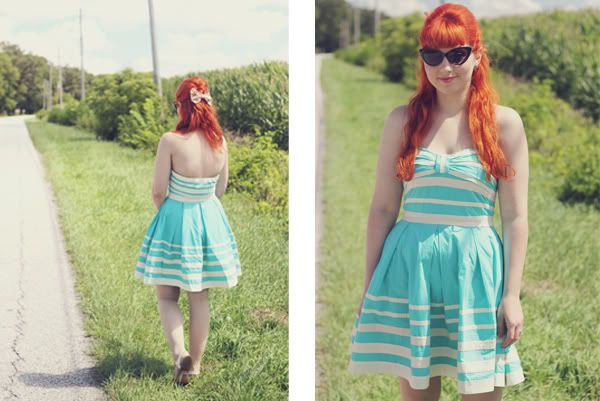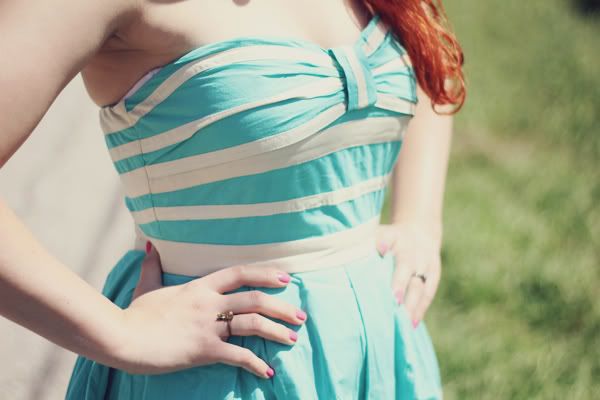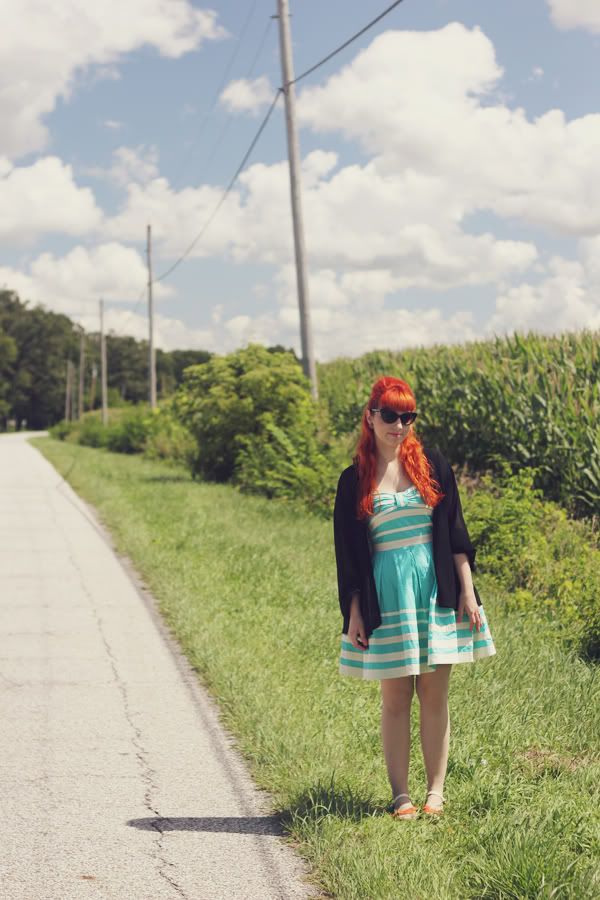 Dress & bunny ring: c/o ModCloth, Shoes: Kohls, Jacket: Cotton On, Hair bow: Hunter Gatherer
The next two days are unfortunately the last two I'll get to spend with
my sister
before she and her family leave for New Zealand.
Tim and I will be joining them mid-October. But it's gonna be a long 2 months.
Kylie and I have never been this far apart!
Anyway....awkward/funny story from last night:
I went out with some friends for a little farewell dinner for Ky.
I got to the restaurant first (alone...Tim was working)
and as I'm standing there a guy walks by and goes, "If I was him, I wouldn't stand you up."
To which I replied with an awkward giggle and "Thaaaanks..." Awkward, right?!
He just assumed that my date stood me up because I was standing there alone!
I quickly fumbled for my phone and pretended to get a text before he started talking to me.
People are so silly sometimes.
But it made for a good laugh/story once my friends got there.
Happy weekend!
Hopefully nothing awkward happens to you ;)