Here are a few photos from last week.
There's been lots of sewing and hanging out and coffee drinking.
The best kind of life ;)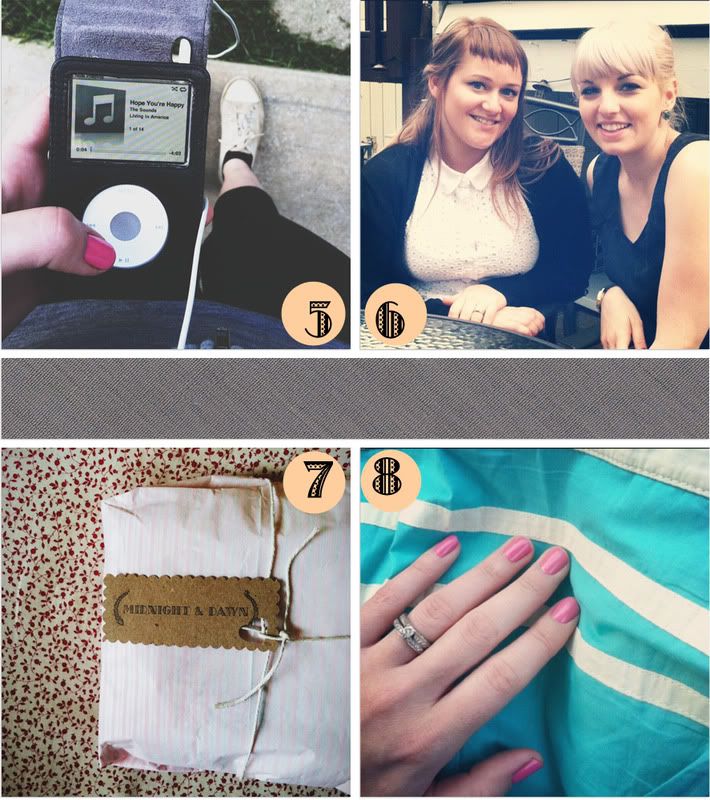 1. My favorite burger place in Chicago, Kuma's Corner.
2. Iced coffee & a new NYLON magazine.
3. Making pretty blue clothing tags.
4. My sewing station in our living room (and Casey peeking into the shot!)
5. Trying to go on morning/afternoon runs more often.
6. My sweet kiwi friend Rachel and my sister
Kylie.
7. Sending out pretty packages.
8. Pink nails & a baby blue dress.
I hope you're all having a wonderful week!