Kylie
and I went on a double date to the cutest little cafe!
It's called Little & Friday. Man, is it good. Seriously.
The coffee and donuts were
amazing
!
Kylie and Matt had discovered their donuts at a little pop-up shop last weekend.
They immediately offered to take us to the actual L&F location. It's so cute!
It's a little cafe tucked away in a fabric shop.
They have 2 long tables set up, so it kind of feels like a big communal hangout.
We chatted with a cute lady from Ireland who was just the sweetest!
If you're in the Auckland area, I highly recommend this place.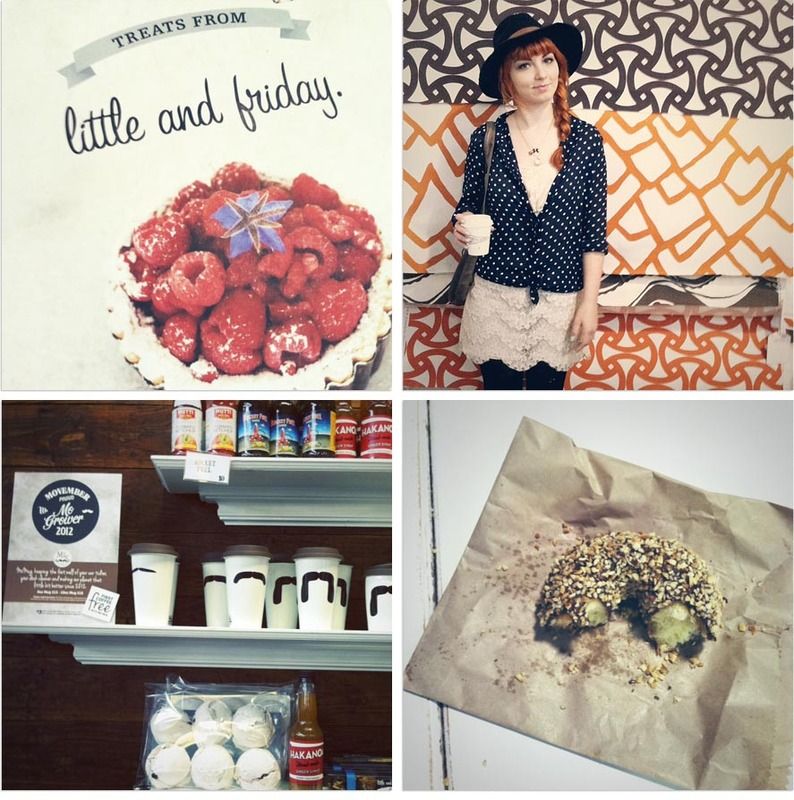 **For those of you wanting to visit, there's a location in Newmarket (which is this one), and one in Belmont (near Takapuna)**
Well Tim & I leave for our big South Island trip today! We leave for the airport in about an hour.
Hopefully I'll be able to update a couple times while we're on the road!
Don't forget to enter the
Shabby Apple Giveaway
.
I'll be drawing a winner at the end of the month when I'm back from my travels.