My, oh my! What a whirlwind of beauty this trip has been!
Tim and I have been traveling the South Island of New Zealand for the last 6 days and it's been so incredible!
I don't think I've ever seen so much beauty packed into one place.
We've taken so many photos and videos, but I thought I'd pop in and share some phone pics
while we have an internet connection!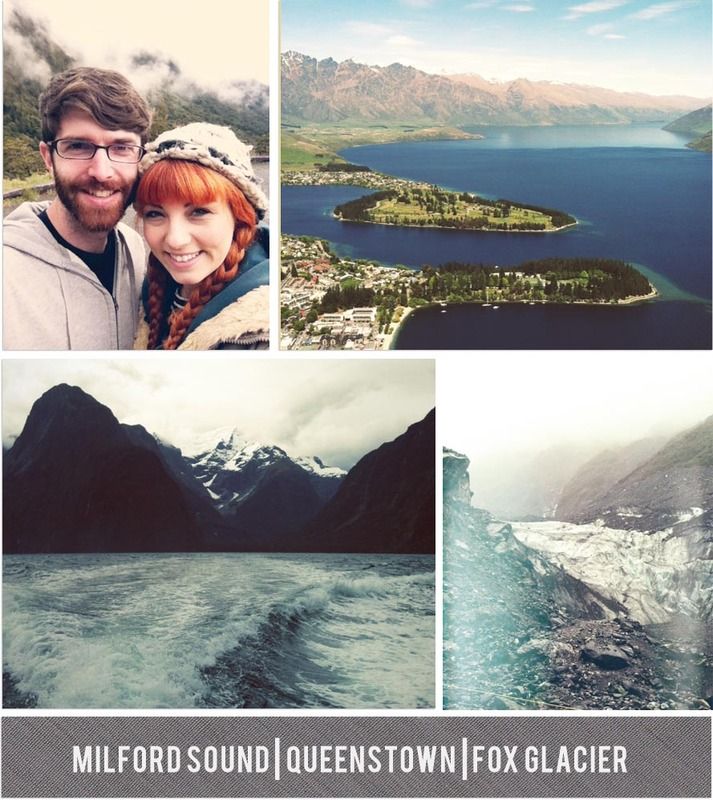 Us on the drive to Milford Sound. Queenstown from our gondola ride. Milford Sound(!!!!). Fox Glacier.
I have a lot of beautiful photos to share, but I'll sort through those once we get home in a few days!
Tomorrow we're hiking around Abel Tasman National Park.
Then we're taking the ferry back up to the North Island!
A few more days of wonderful traveling, then we're back home.
And to top it all off, one of my best friends is visiting from the States!
She gets in the day we arrive back home.Wohoo!
Well I hope you all had the most perfect Thanksgiving.
I'll be back in a few days with lots of photos from our travels.