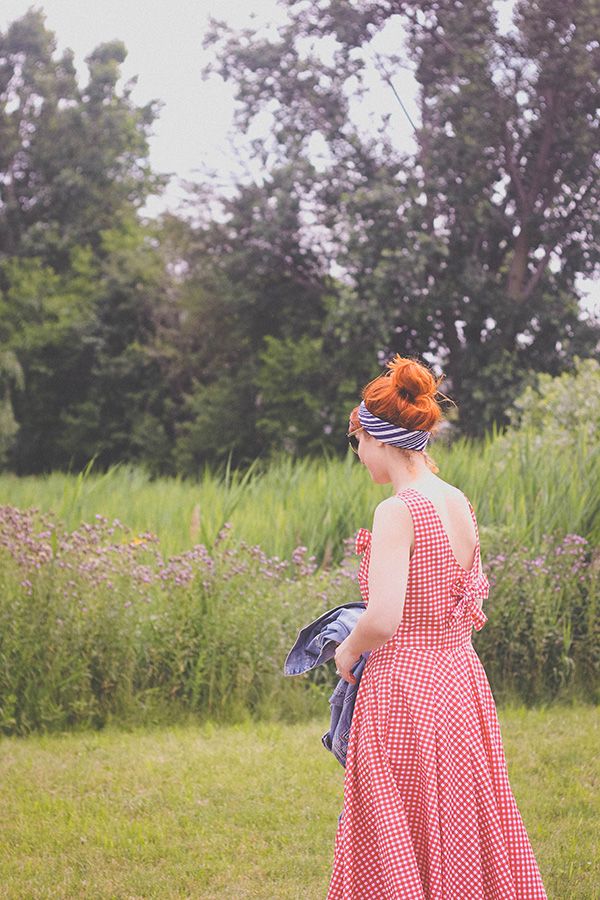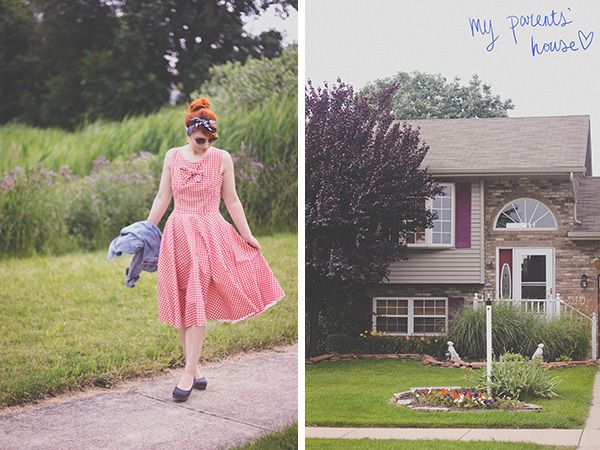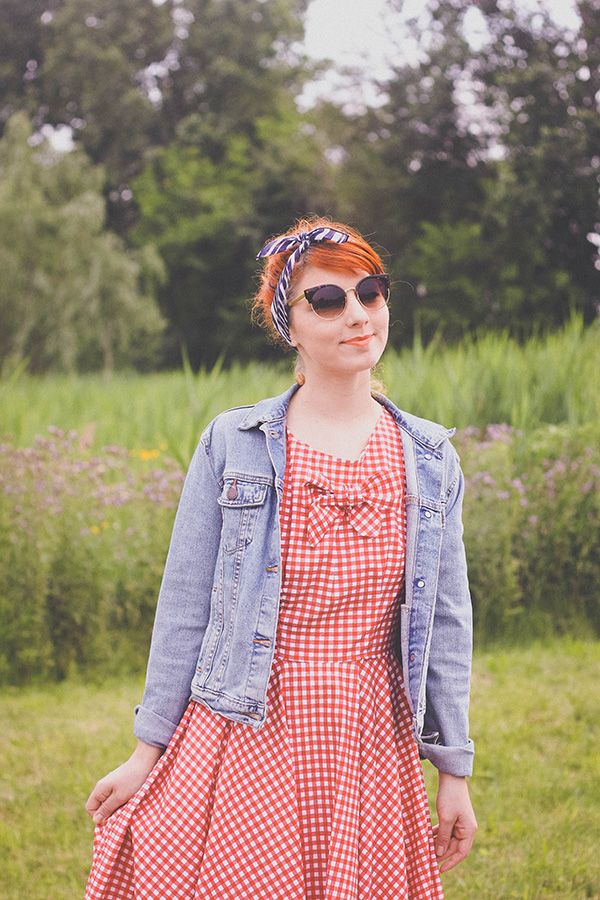 Dress: Handmade | Jacket, Scarf, Shoes: Thrifted | Sunnies: Chicwish
For the 4th of July, Timothy and I went over to my parents' house. It's become a yearly tradition to have a BBQ and watch the boys light off fireworks into the air while my Mom, sister, and I watch from around a bonfire. And my Dad has usually made an amazingly patriotic playlist, which we have blasting from the house. It wasn't until I married a man from another country that I realized just how patriotic we are in the States. American pride is pretty fun, especially on a holiday like the 4th. Everyone is wearing red, white & blue and there are hundreds of American flags flying around the neighborhood. While we were in New Zealand, it was surprising to see three NZ flags in a day! It's kind of amazing to live in a country like the US.
I wore this dress for the festivities. I made it last summer and I thought it was perfect for the 4th! So I wore it for a few hours until I picked up my little nephew who just happened to be soaking wet after playing with the hose! Haha! Luckily I brought a change of clothes. I've learned that my little nephew tends to have too much fun to stay clean for a whole evening....which is the greatest ;)
I hope you all had an amazing holiday! And I hope that all of you who don't live in the States enjoyed watching us Americans be silly and super patriotic all day. Have an amazing Friday and a happy weekend!