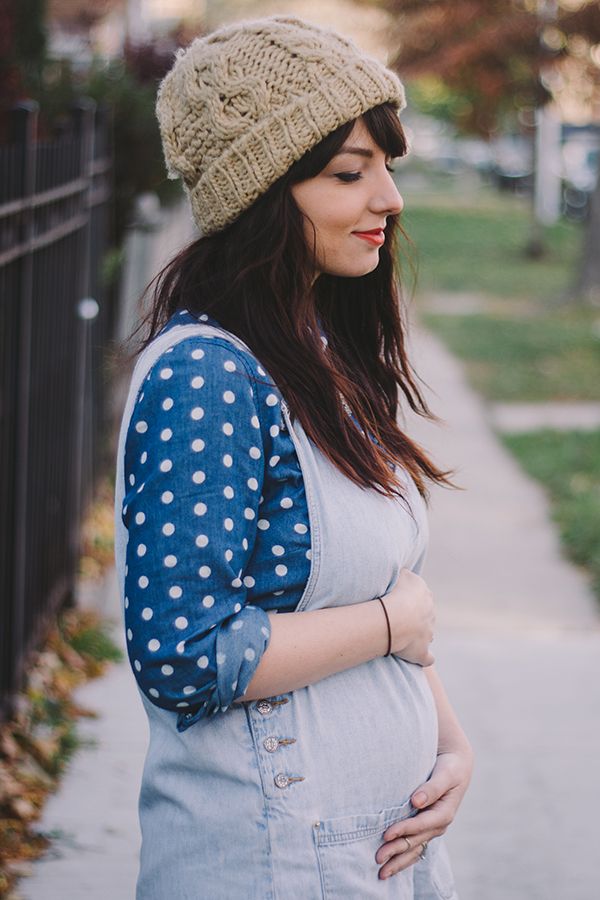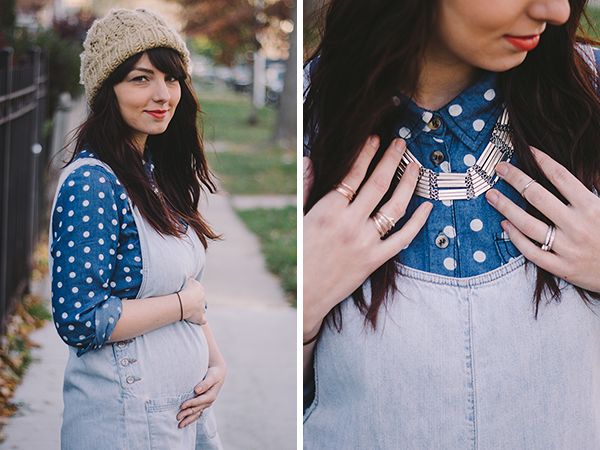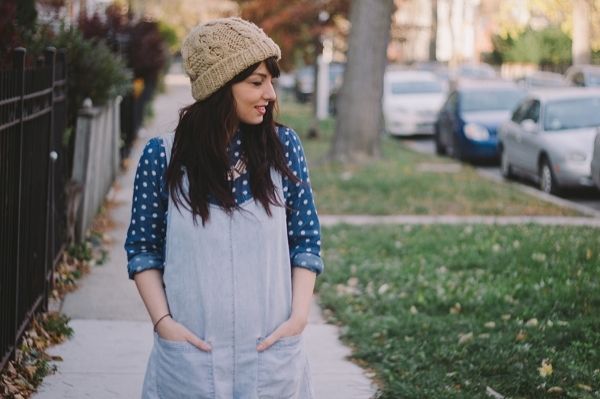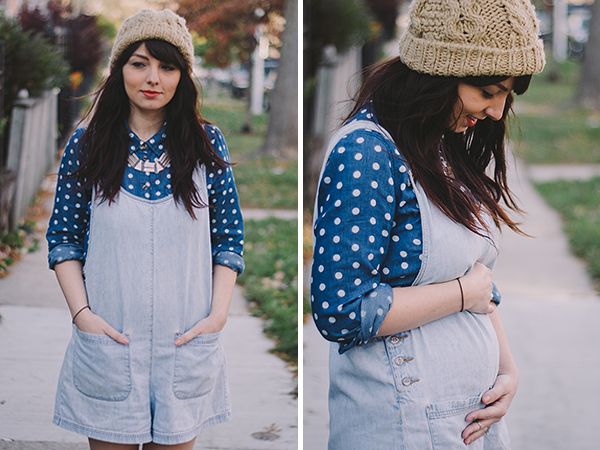 It's getting cold in Chicago and lots of my clothes are starting to not fit! Good thing I can just bundle up in big sweaters, beanies, and maternity pants all through the winter. Today hasn't been too bad, so I threw on these little overalls with tights and it was just warm enough. Tim and I took a walk around our neighborhood and went shopping at Anthro and Urban Outfitters tonight. It's always so wonderful to have a day off together. I can't wait for my holiday break so we can spend a month and a half relaxing and enjoying the Christmas season together. It's really my favorite.
So we find out if we're having a boy or girl on Wednesday!! I can't believe it! We've been buying lots of gender neutral things, so it'll be nice to go all out for a boy or girl. We've had talks about what we think it is, and it's been fun not knowing...but I'm just excited to call our baby he or she and not "it" haha!

Counting down the days to find out what you are, little darling.