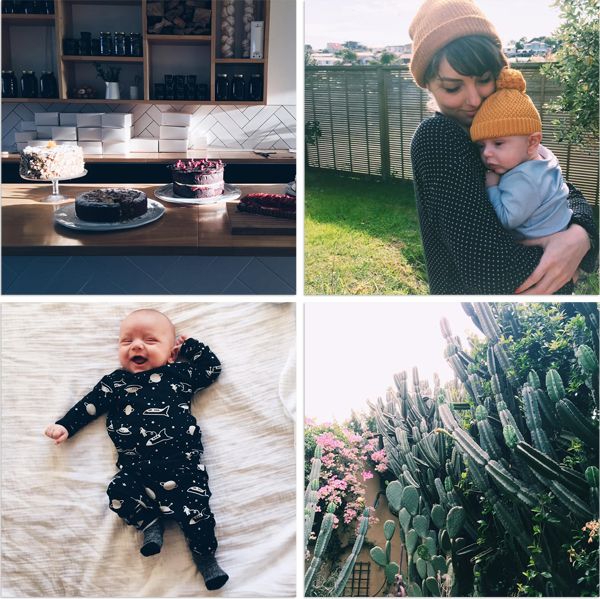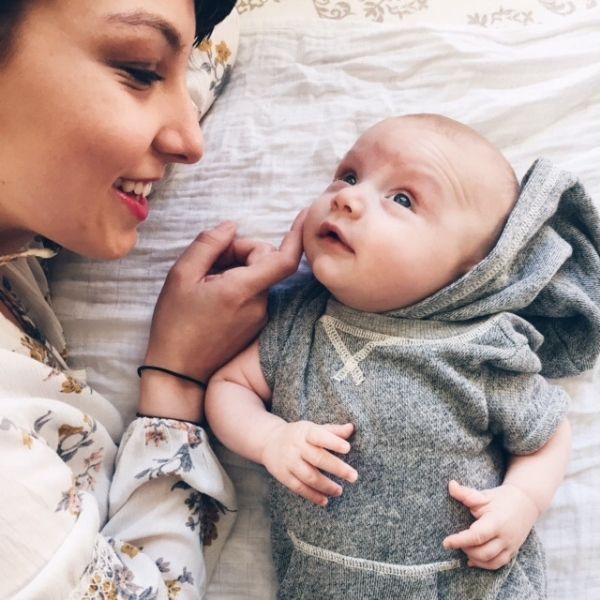 Here we are, all the way in New Zealand! What a journey it was getting here. A 4-hour flight from Chicago to LA, then a 12-hour flight from LA to Auckland. Max did so well, sleeping his way through security checks, take-offs and landings. On our flight to New Zealand, we had a row of four seats all to ourselves and a little bassinet for Max. It was so amazing and Max traveled like a champ! We were so lucky with that.

Since we've arrived, it has been lots of time with family. They are so in love with the newest addition, getting in as many cuddles as possible. It's so special to see them with Max. He is my in-laws first grandchild so, needless to say, they're smitten. He's been smiling so much around them too! It's really something sweet.
We're here for a few more weeks, so we're trying to get through our list of cafes to visit and friends to catch up with! I love it here so much. There are so many wonderful places to see. Sharing this place with my son makes it that much more magical here.