my wonderful fiance and i have been searching around thrift stores & antique shops for curious little things for our wedding.
we've found some cute things so far: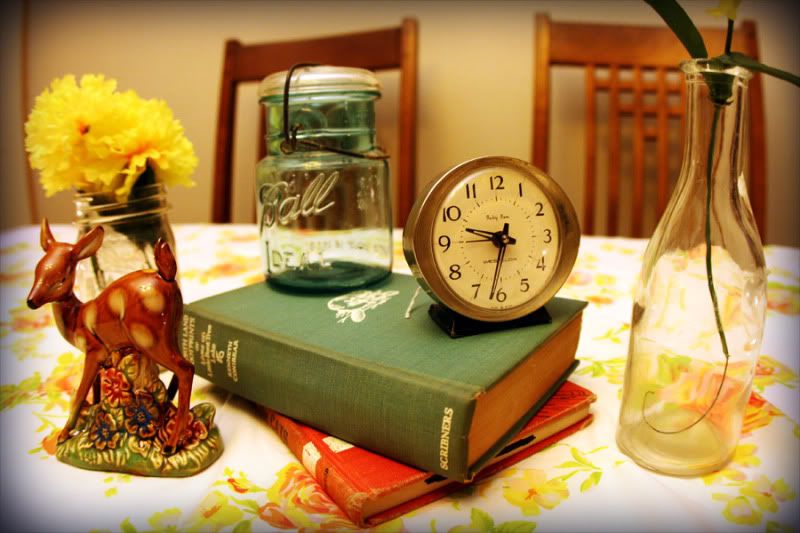 and we made the cutest little shortbread button cookies last night!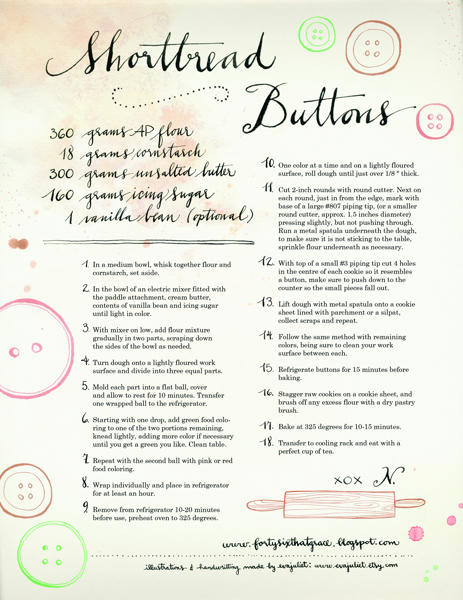 via:
forty-sixth at grace.
the recipe was all in grams, so we had to do some not-so-accurate conversions.
my twin sister & fiance helped out.
they turned out so cute! we made blue, green, neutral, and multi-colored ones.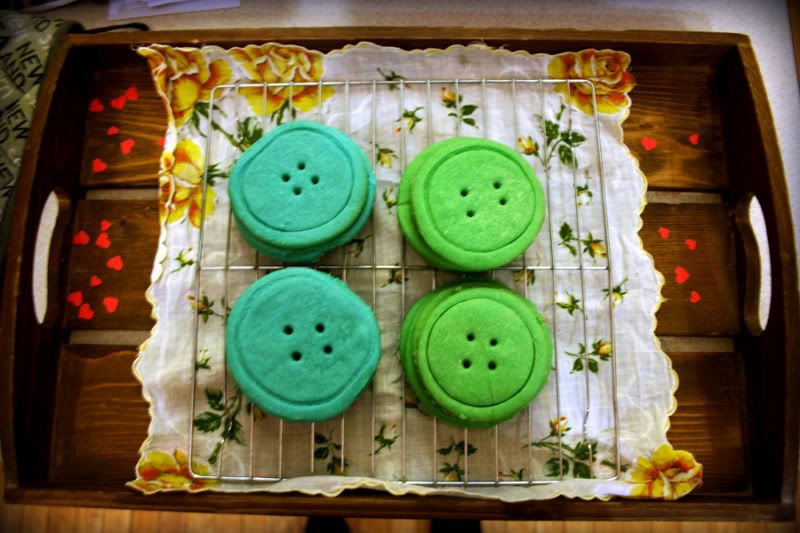 and yes, a daily outfit photo.
my official "cookie making" get-up.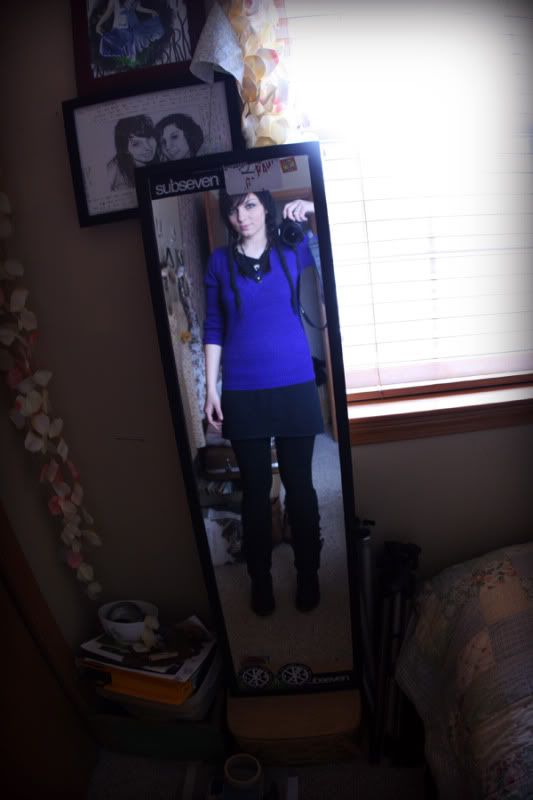 i'll be updating this a lot more.
i'm officially done with xanga.
it's bittersweet, but time to move on.
goodbye xanga. hello blogspot.
(109 days.)