last night i had the overwhelming desire to sew up a plushie friend.
at first i started off with a bunny, but i switched fabrics and decided on an elephant!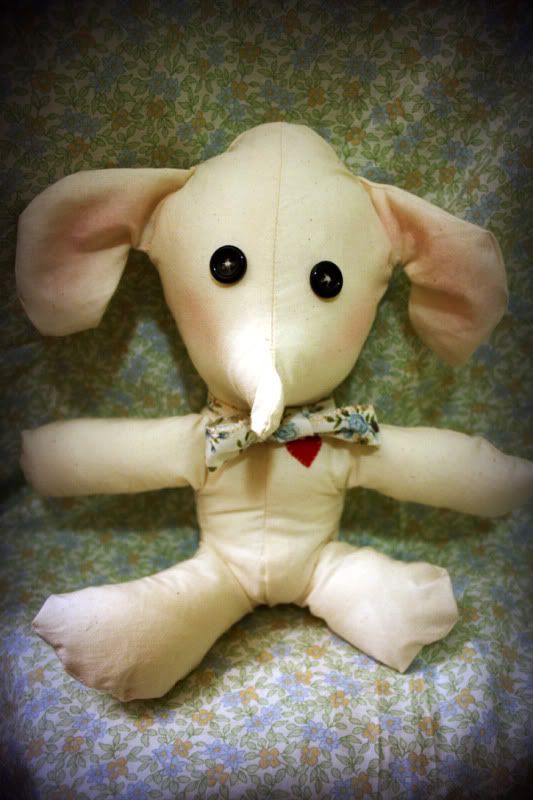 i think she is quite a lovely girl.
i sewed her a heart and a floral fabric bow for around her neck.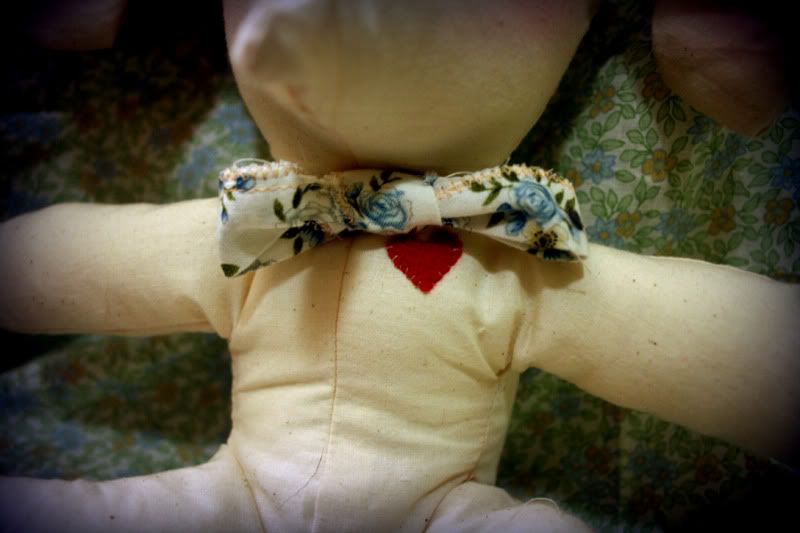 i'll be making more and selling them on etsy soon!
although i think i'm going to make two of each animal.
so far i've made one happy heart.
now i just need to make little animal couples...
so they will be
two
happy hearts.