for the past 6 months, i've been meaning to set aside some time for crafting.
i have a dream of sewing little creature couples.
yes, like boyfriend & girlfriend bunnies.
and husband & wife owls.
and even little penguins who are 'just friends'
last night i started up on the endeavor again.
i went to Michael's, stocked up on supplies, and set to work.
my pup Casey & i snuggled up on the couch together (Tim was helping some friends pack up)
and i hand-stiched this little guy: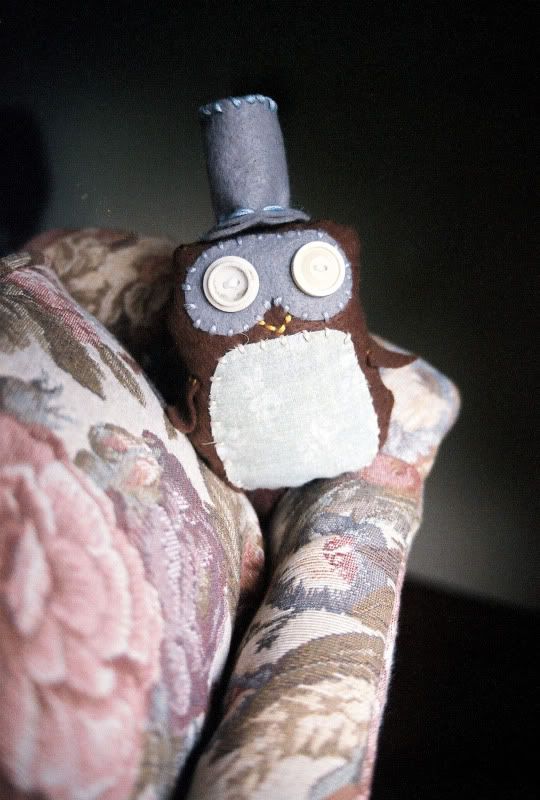 his is an owl who wears a top hat. he is in love with a girl who doesn't quite exist yet ;)
i haven't picked out a name for him.
soon enough, i'll start up an etsy and start selling little creatures in love!
yes, hence the name 'two happy hearts' :)