i've got some new additions to my site.

ONE.
the menu bar at the top of the page, under the main header.
i've added 'About Me', 'Shop', and 'Craft Shows'.
i want to eventually post craft shows that i'm doing..
but for now it links to Indie Craft Shows.

TWO.
i've decided to add yet ANOTHER link to the menu bar.
it will be what i wore.
i want to start photographing my outfits and documenting them on here.

some mornings i get out of bed early just to have extra time to find the perfect outfit for the day.
so, due to my silly obsession, i've decided to feature my outfits on my blog.

and guess what? today is the first day of 'what i wore'
try to control your excitment ;)

what i wore:



a black & white headband. thrifted.



a navy blue, oversized sweater. also thrifted.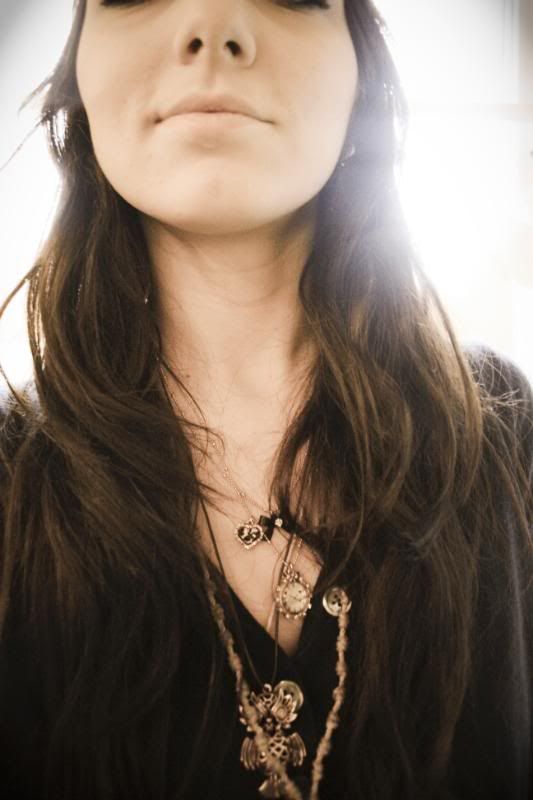 a whole bunch of necklaces. some found, some were gifts, and one is betsy johnson.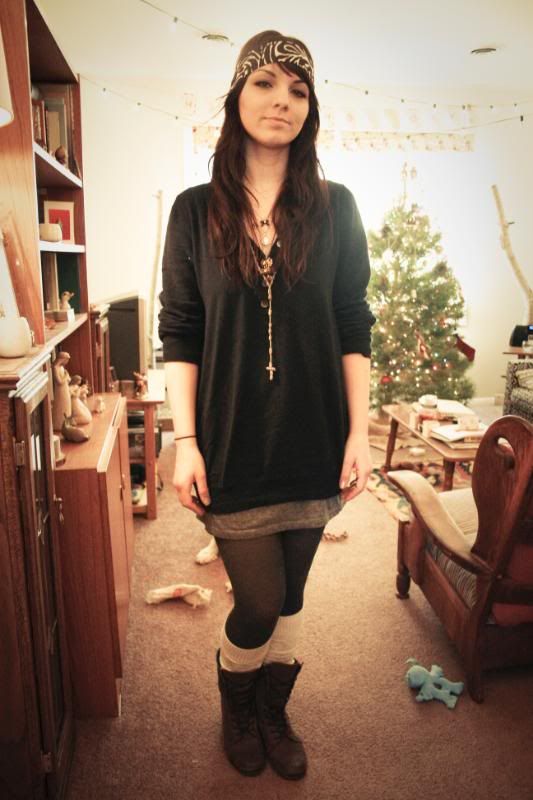 it is snowing today. so my main goal for this outfit? comfort & warmth!
(also, please excuse my crazy mess of an apartment with dog toys everywhere!)
and yes. our christmas tree is still proudly standing ;)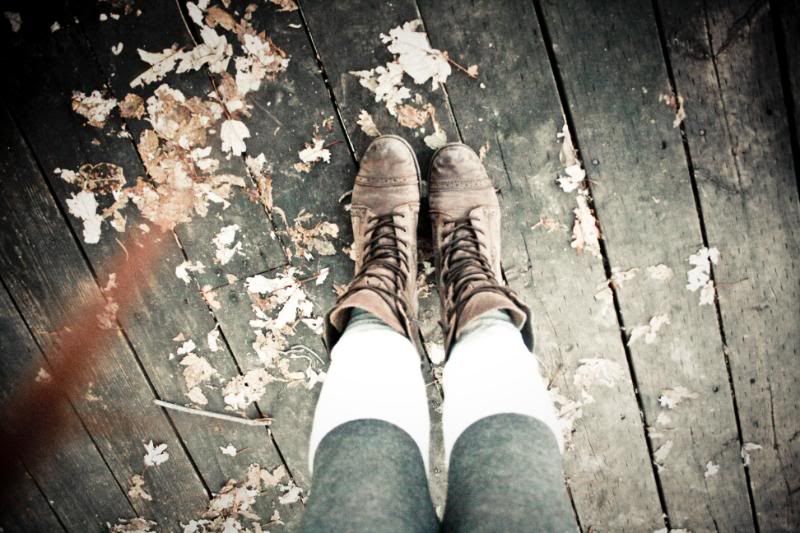 oh, and one of my favorite parts of today's outfit?
these amazing boots!
i'm actually borrowing from a friend right now.
she got them from topshop in london last summer.
i kind of adore them.

well, that wraps up today's outfit.
i'll be getting a link added to the menu bar soon.
i'm pretty stoked to be starting this daily adventure.

have a fabulous day!