bye, bye birdie.

my lady friends and i watched bye, bye birdie last night.
it's a musical from the 60s, and it was actually super cute!
you know how sometimes movies from the 60s have kinda hard-to-follow plots?
well, this one has so many fun stories going on at once...it keeps it interesting.

not to mention the super cheesy & fun song and dance parts!




so, i guess today's outfit is inspired by the pretty vintage things from the movie.
conrad birdie was actually a guy in the movie.
he was actually kind of a big creeper!
the story was that he was a big rock n' roll star (all the girls loved him),
and he was drafted. so his managers chose ONE lucky girl to give him 'one last kiss'
before he left for war.
it's a cute story. i'd recommend it if you haven't seen it already.
but definitely watch it with girl friends...it's a lot more fun that way ;)

ps. "someone to laugh with, to joke with, to drink coke with" was one of my favorite lines from a song in the movie! such a cute line, right?!

today's outfit : birdie.

she is 100% pretty-girl-vintage. most of her shirts are covered with floral patterns - all of some kind of pink-ish hue. she loves getting all dolled up and going out for shakes and bottles of coke. she and her boyfriend share strawberry milkshakes through striped, multi-colored straws. she drives a 1964 VW Beetle (pink, of course) and loves going to plays and musicals and ballets. she is one classy gal!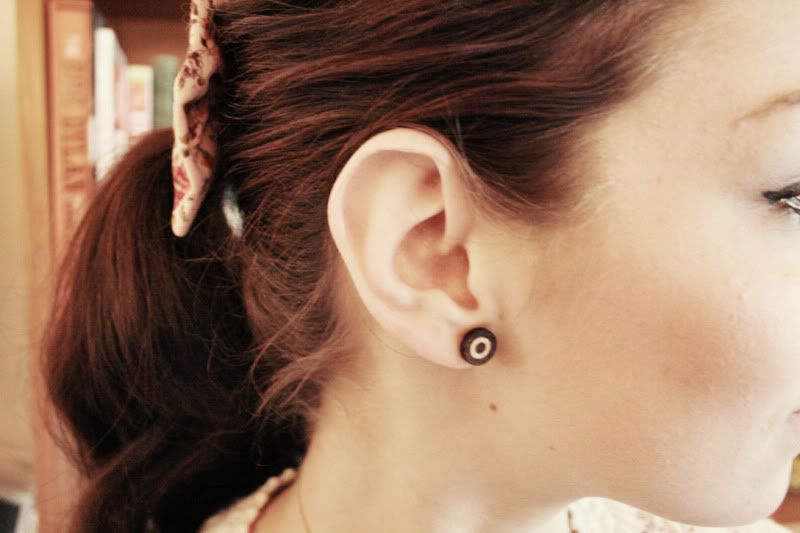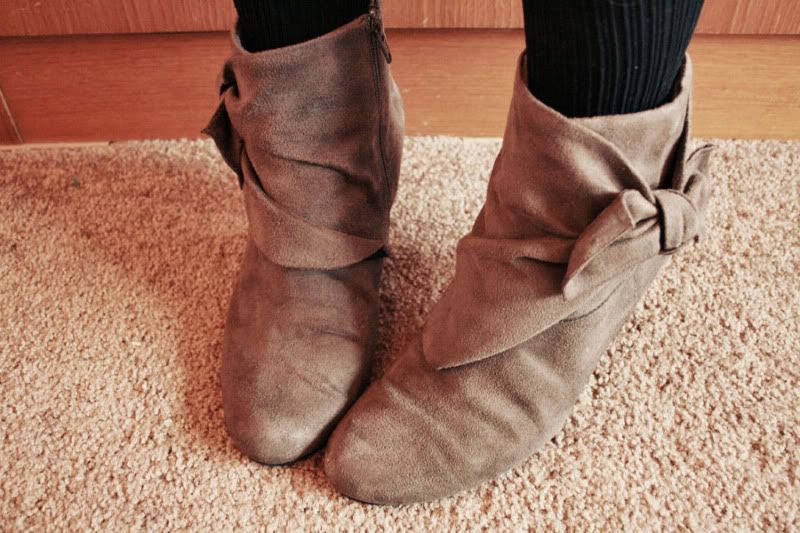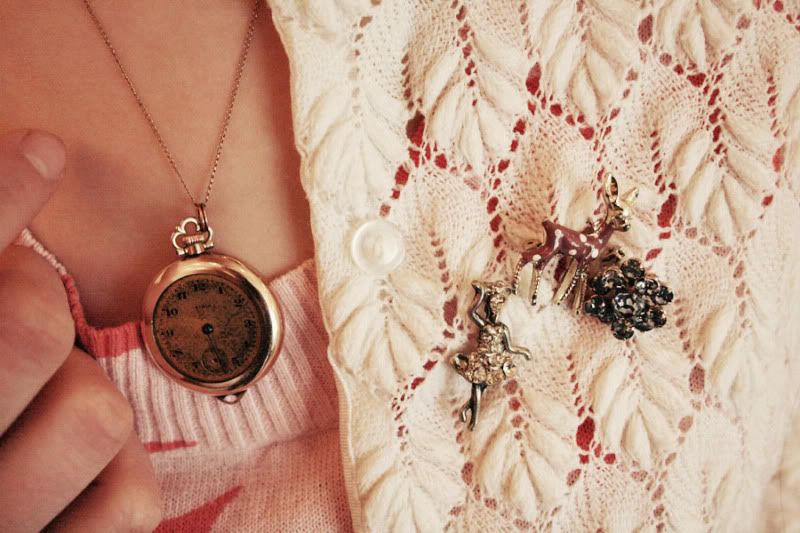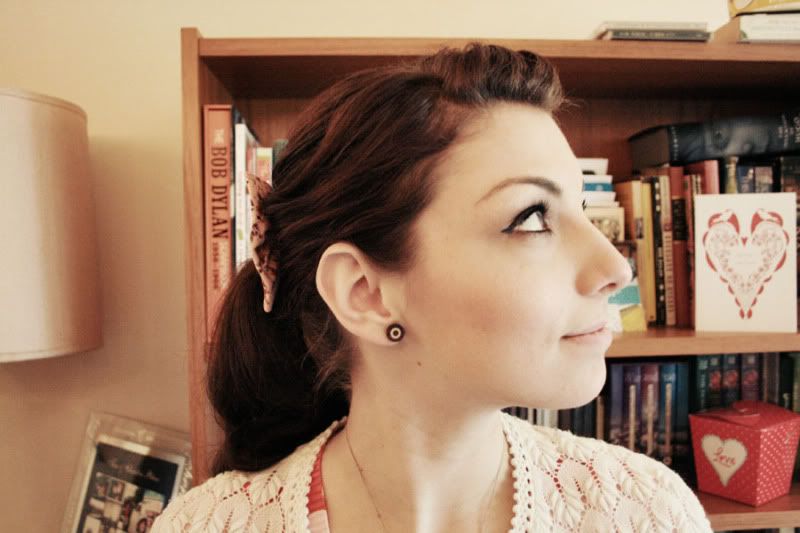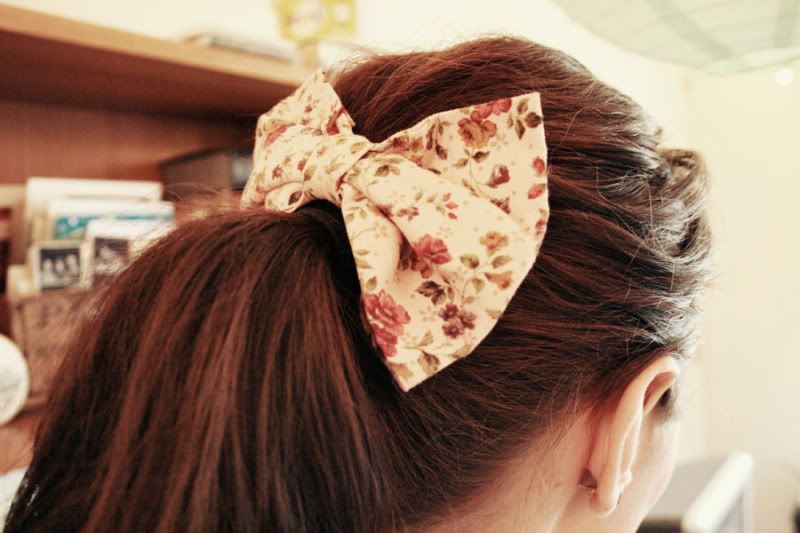 hair bow - hunter gatherer
white cardigan - thrifted
pretty pink sweater - thrifted
high waisted shorts - some random store in new zealand (cant remember the name!)
tights - kohls
boots - macys (i think!)
gold watch necklace - antique store
brooches - antique store
earrings - christmas pressie

fun fact about today: i wore hair spray for the first time in yearrrrs (well, besides my wedding day).
i realized i hadn't actually "done" my hair in ages,
and thought it would be fun to do something different with it.
it actually feels really nice to have it all pulled back and out of my face...
and topped off with the cutest little floral bow!
my friend Gem from new zealand makes so many cute things (check out her etsy!)

tonight tim & i are going grocery shopping (ew!),
then having dinner with one of my besties, krista.
i haven't seen her in a while, so we're long overdue for some catch-up chatting.

yay for best friends living in the same town!!
have a wonderful evening. do something fun :)