oh, lovely day.

that's right! today has been beauuuuutiful.
just give me some sunshine, and i'm happy the rest of the day.
the was a slight chill in the air, but still! the sun makes everything beautiful.

i drank a lovely iced soy mocha at work this morning.
you have no idea how exciting it is to have iced drinks again! :D

okay, okay. i'm done being overly-excited about a 40-something degree day.
i can just feel spring getting closer and closer...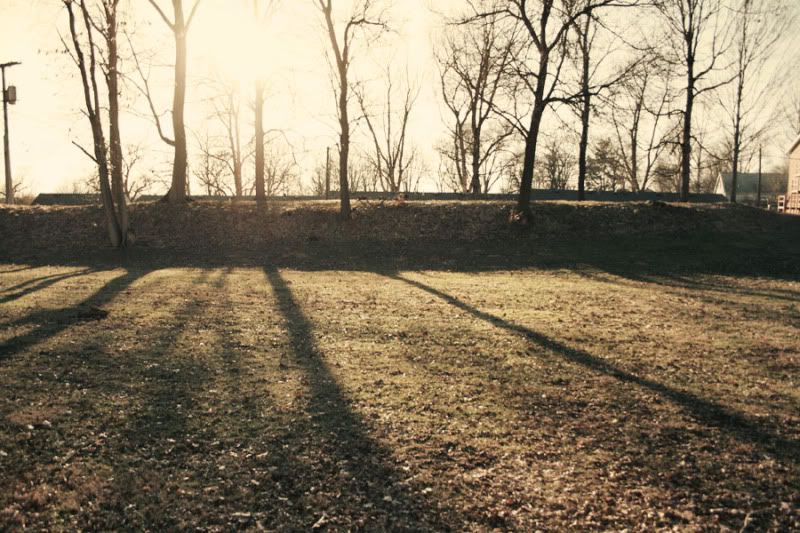 today's outfit : roxy.
she has grown up around music. her parents both played guitar, and constantly played music throughout the house. she learned how to play drums when she was 10. she always has a beat in her head and drums her fingers all day. she has toured the country with her boyfriend's band. she goes to all his shows and dances and sings along all night. she loves rock & roll, but still adores flowers and lace.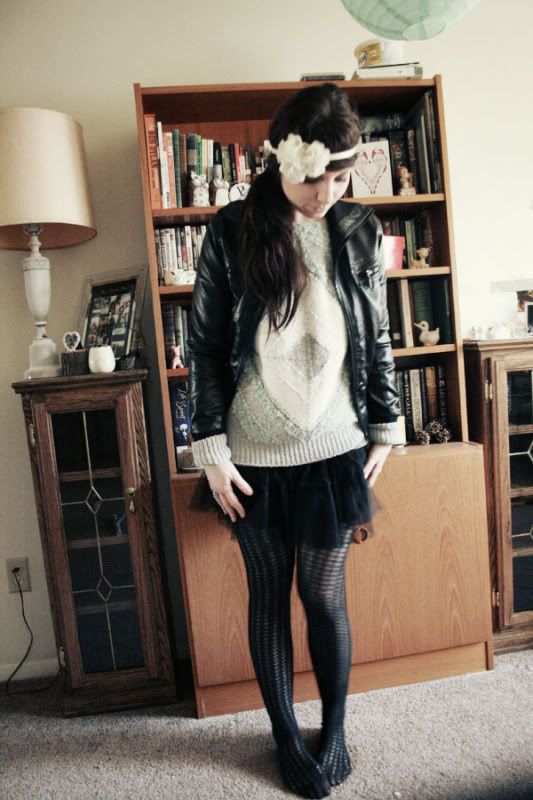 headband - claires
faux leather jacket - walmart (miley cirus! hehe)
sweater - thrifted (one of my finds from yesterday!)
black skirt - thrifted
tights - kohls
boots - aldo
purse - aldo

i'm spending some time with friends tonight.
it's a much-needed 'girls night'
tim is out of town today. he's in kentucky playing with our friends' band, red umbrella.
but he'll be back at around 2:30 AM! craziness!
i'll be fast, fast asleep by the time he arrives.

well, i should take casey out.
he's giving me that "come onnnnn...i have to go out now!!" look.

xo,
christen