happy, happy friday!

i got a chance to go thrifting today, and it was so wonderful!
the racks were choc-full of amazing treasures.
like most thrift-lovers, i adore the idea of finding something that hasn't been worn in ages, and make it pretty and alive again.
today i found quite a few of those soon-to-be-pretties.

shirt - thrifted
gray tank - cotton on
lace skirt - thrifted
moccasins - thrifted
necklace - thrifted

today's outfit name : cherokee.
(yes, im still on my francesca lia block kick!)

she is wild and free. she runs through the forest barefoot and climbs trees along the way. she makes friends with all the woodland creatures. she drives her 1965 mustang down to the sea and sits for hours. her maple-skinned honey is her best friend. she paints and braids her hair nearly everyday. she is alive. she is free.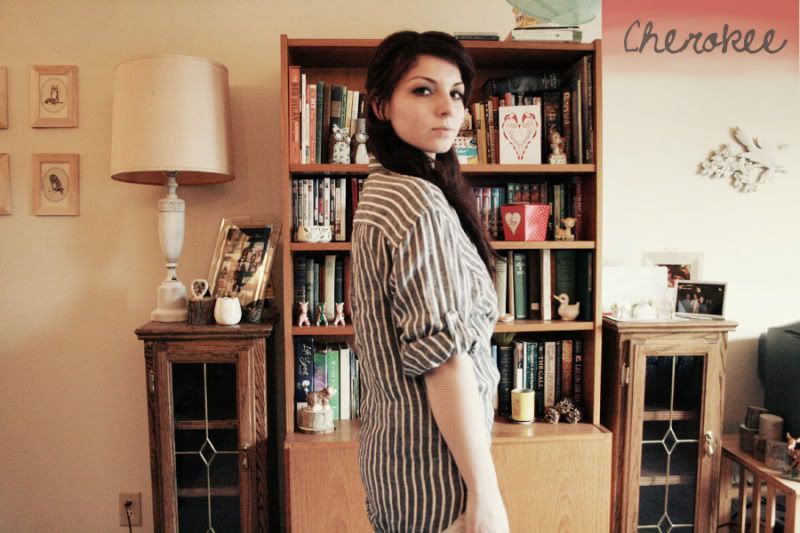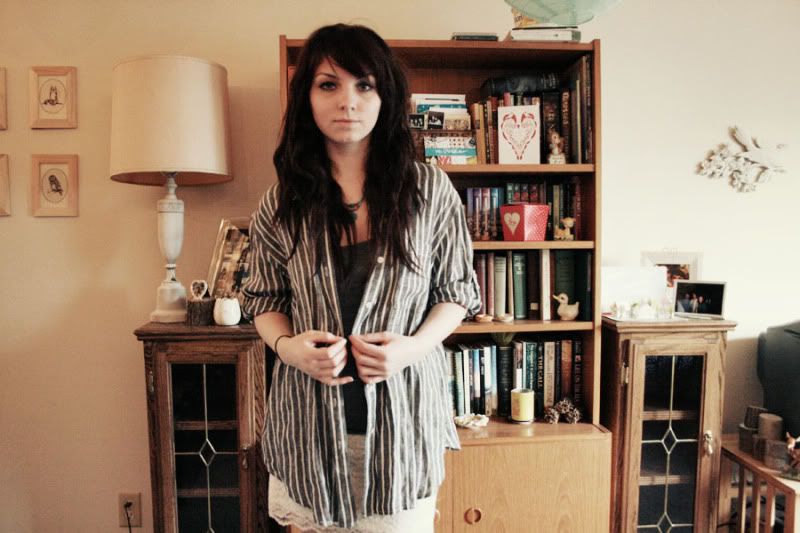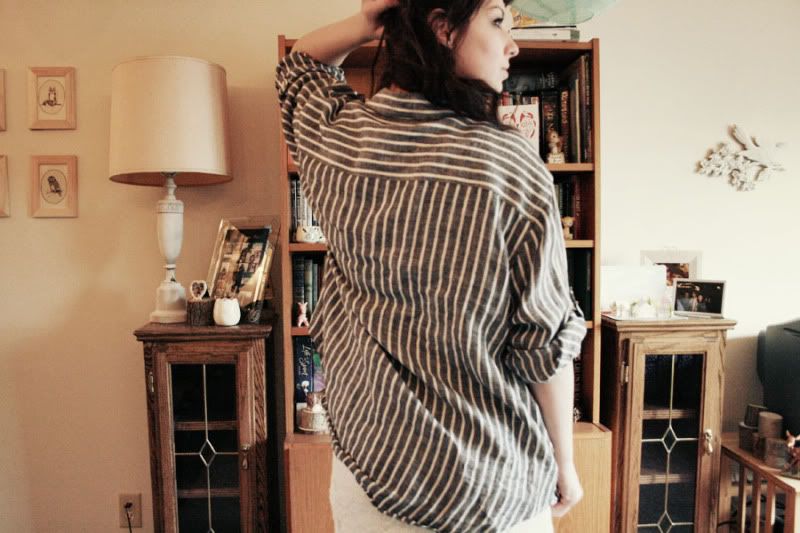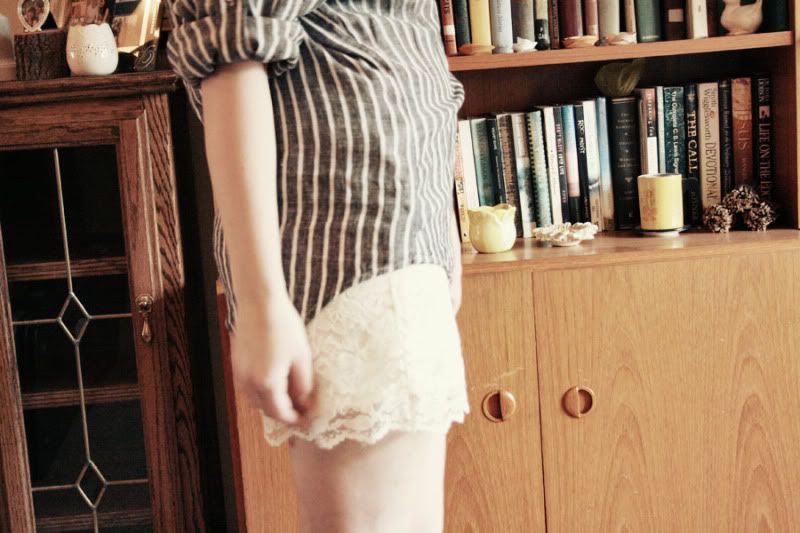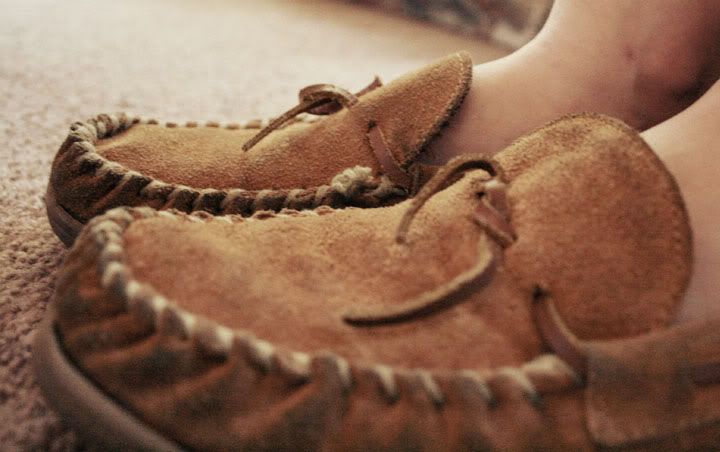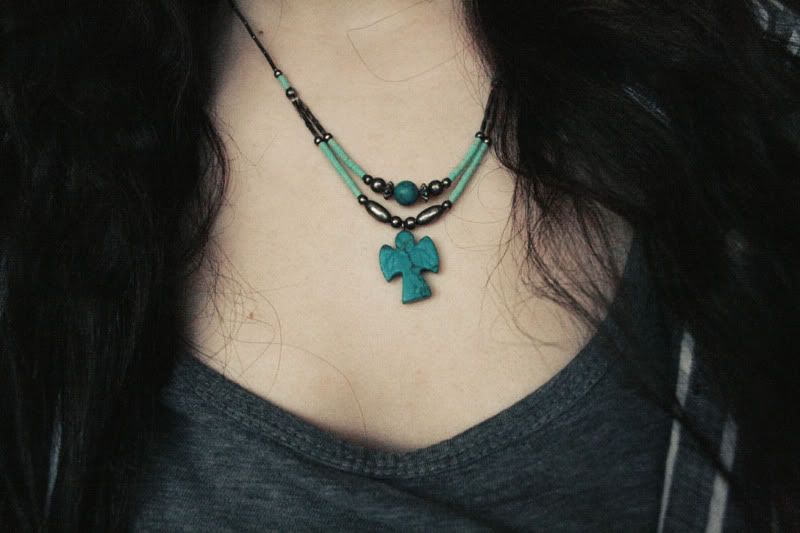 (do you see casey creepin' in on this one?! such a silly boy.)

eeekk!! i love new (old) clothes.
i'll definitely be sharing my newest treasures over the next couple days.
tonight my honey & i are making dinner and possibly going out for after-dinner-coffee! yums.

happy presidents day weekend! hopefully some of you have long weekends :)

update!
okay, okay. it's not that warm tonight.
i threw on some extra things in order to stay cozy outdoors.
i added...

red hat - thrifted
leggings - kohls
brown boots - thrifted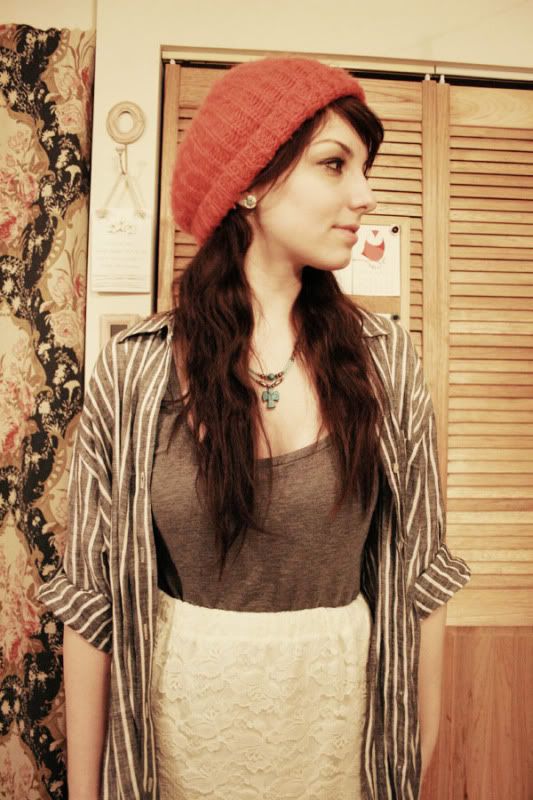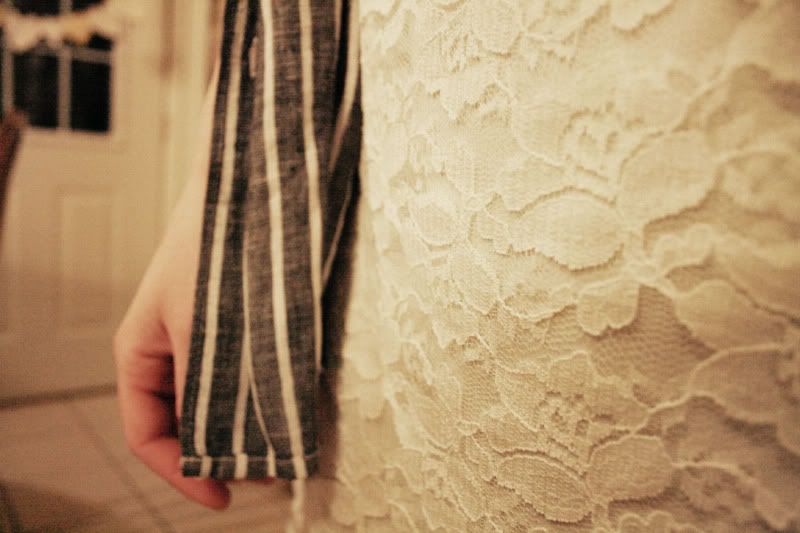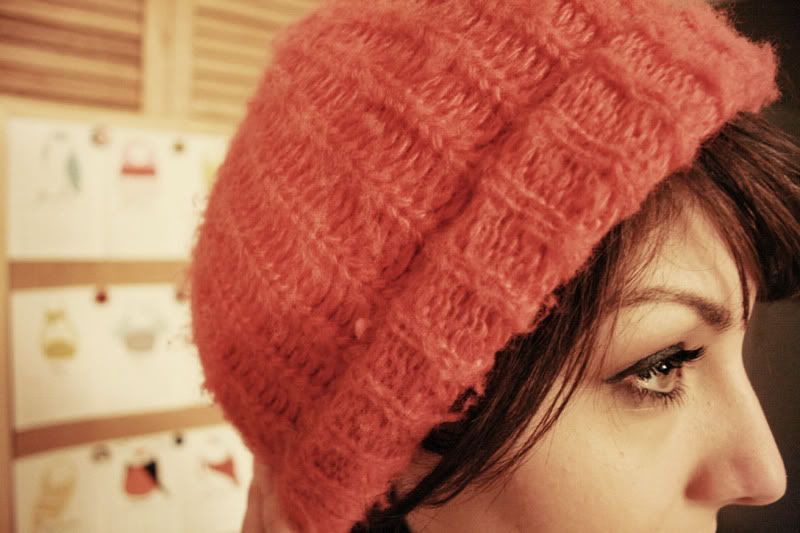 i also tucked in my shirt for a more high-waisted skirt look.
i actually prefer it this way! it shows off more of the skirt's prettiness!!

alrighty, time for that after-dinner-coffee-date! yay!

xo,
christen