today i felt like wearing feathers. i wore this headband/feather combo on a photoshoot the other night, and i just loved it.
it made me feel like i was in a francesca lia block book..

"Cherokee looked like...a peach, like a tiny moccasin, like a girl love-warrior who would grow up to wear feathers and run swift and silent through the LA canyons." -Francesca Lia Block

feather - found
headband - h&m
scarf - urban outfitters
black tunic - american apparel
gray sweater - deliahs
jeans - walmart
boots - aldo

i've also decided to name my outfits! this one felt like 'calamity jane'
a little bit wild & free.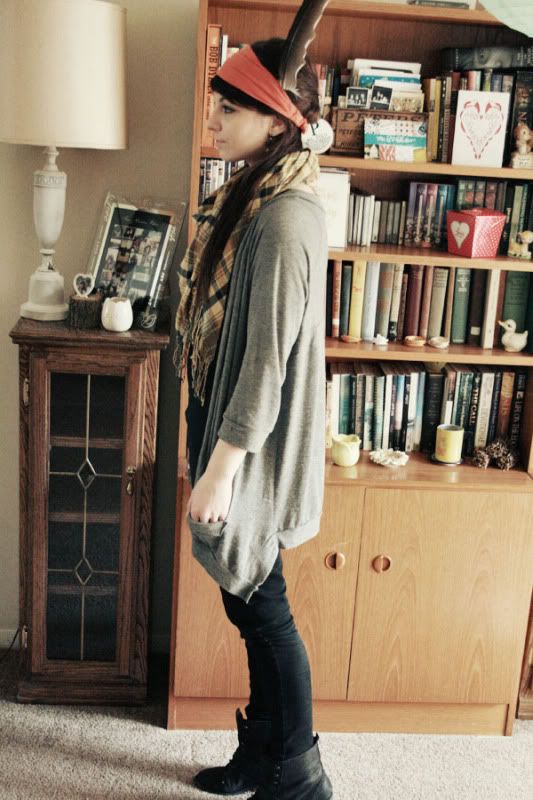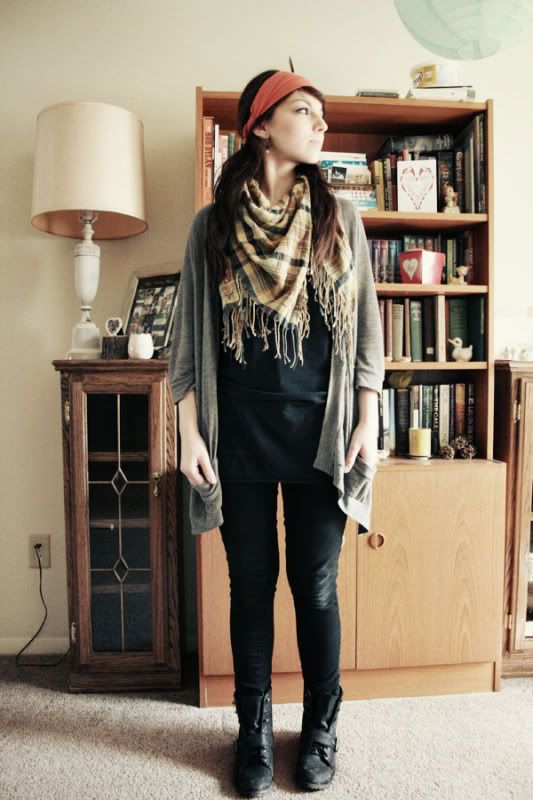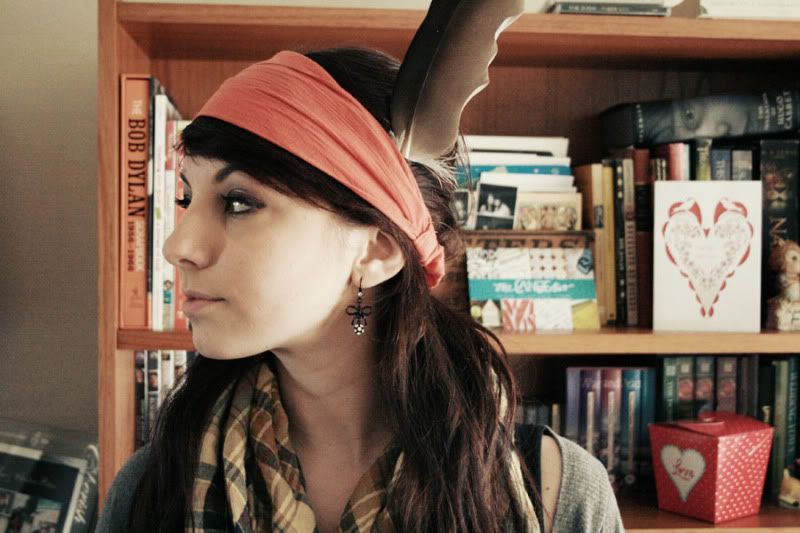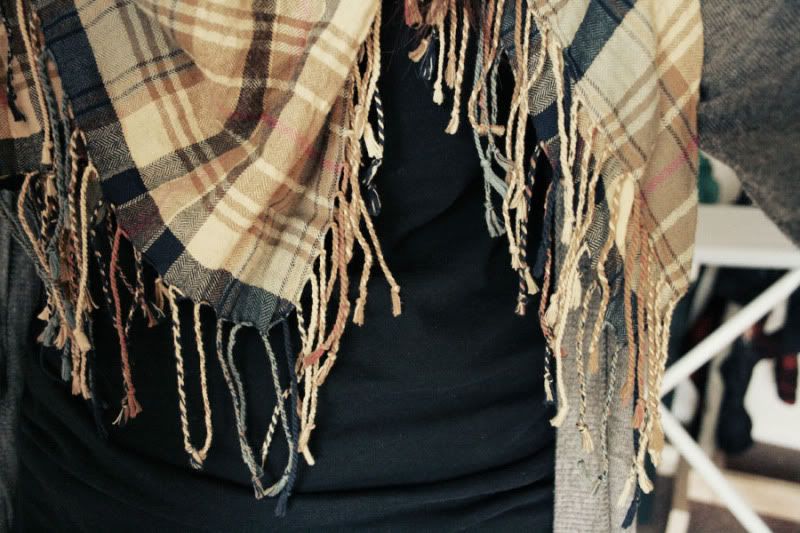 it's a beautiful sunny day.
everyone seems to be in a better mood when it's nice and warm out.
i actually had a yummy iced soy thai coffee today. it was perfection.
and tomorrow is supposed to be even warmer! hooray!!
i can't wait for dresses with no leggings...and shorts!