the crazy midwest blizzard hasn't quite hit yet,
but schools, airports, and businesses are already closing down.
i don't blame them.
if we have to deal with this awful weather,
we might as well relax!

what i'm currently wearing on this snowy, snowy day...

headband - the icing (haha, i know..)
sweater - urban outfitters
necklace - handmade by the lost dog
lace shirt - handmade by my sister
black & white striped tunic - thrifted
jeans - can't remember
shoes - aldo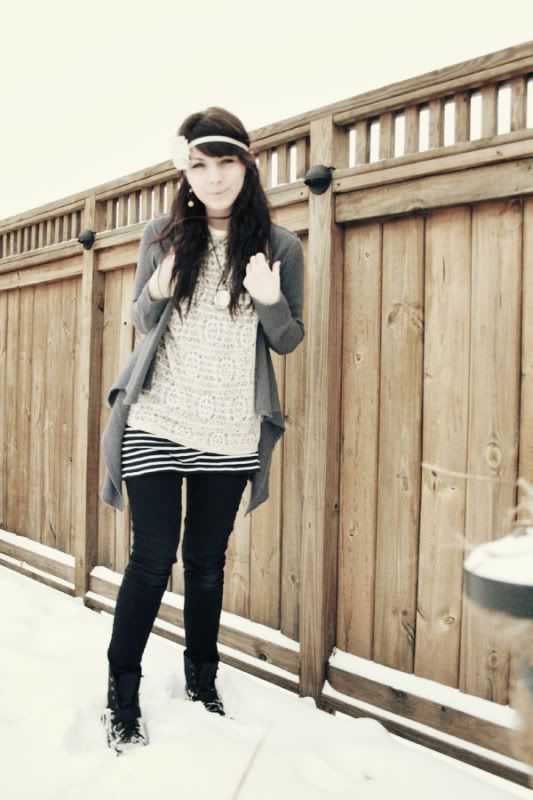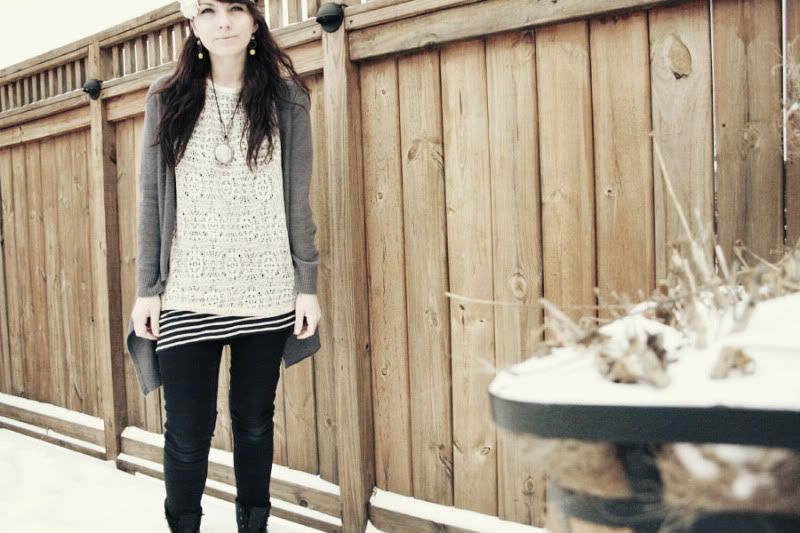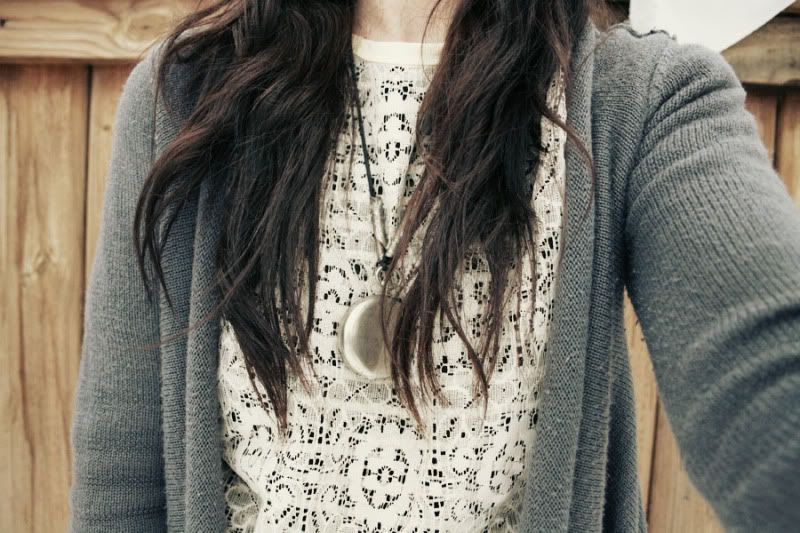 as i've been typing, the snow has started to fall verrrry steadily.
i'm currently visiting my mom, about 20 minutes from home.
judging from the massive amounts of snow we're supposed to get,
i should probably head back to my apartment...
wouldn't want my husband to be snowed in all alone!

i kinda wish my world looked like this today...



photo credit.

i can't wait for spring!
i miss wearing dresses with bare legs, and cute flats & sandals.
i miss swimming in the ocean everyday after work.
tim & i are trying to make it to new zealand for christmas this year.
we haven't spent a holiday with his family in 2 years!

well, back to reality.
i've gotta drive home & fight off these massive snowflakes ;)

xo,
christen