this weekend has been so much fun!
some friends were in town, and spent the whole day with us yesterday.
we went to chicago and saw my dad play with his jazz band.
then we shopped around, had coffee, and yummy food.

i wore one of my favorite shirts. i got it from urban outfitters a few years ago.

today's outfit: audrey.

i was actually inspired by one of my cousins who lives in california. she is the picture-perfect "California Girl". she has long, pretty blonde locks and surfs all the time. she always has the perfectly sun-kissed brown skin, too. so this is the kind of outfit to wear a bathing suit under...so whenever you see a pretty, deserted beach you can go swimming. then after a full-on day of swimming, go out for mint chocolate chip ice cream with your love.

yeah, maybe i'm pretending like it's summer a bit too much ;)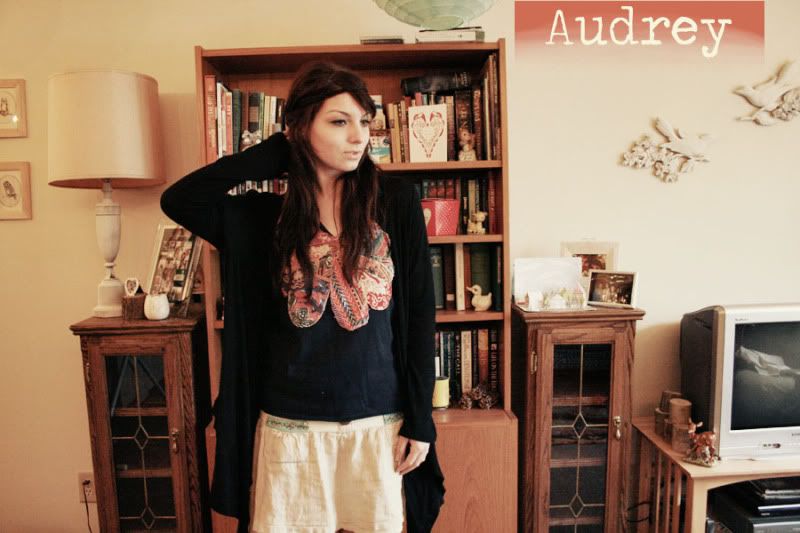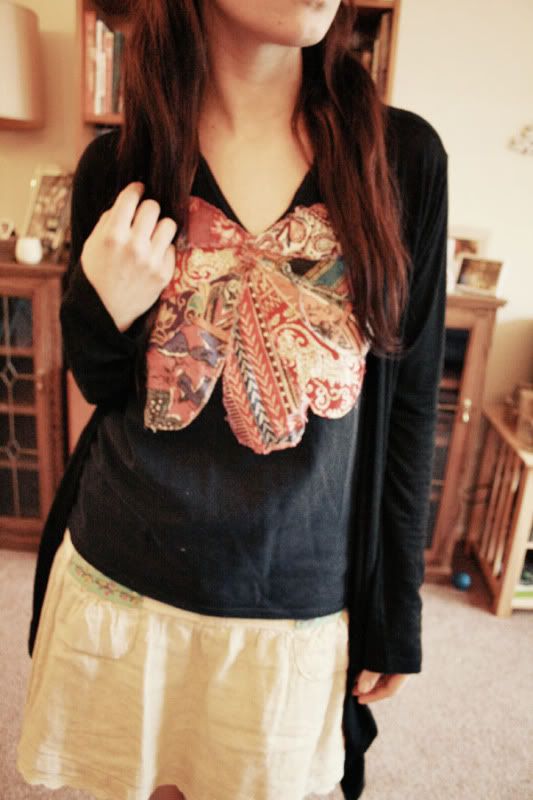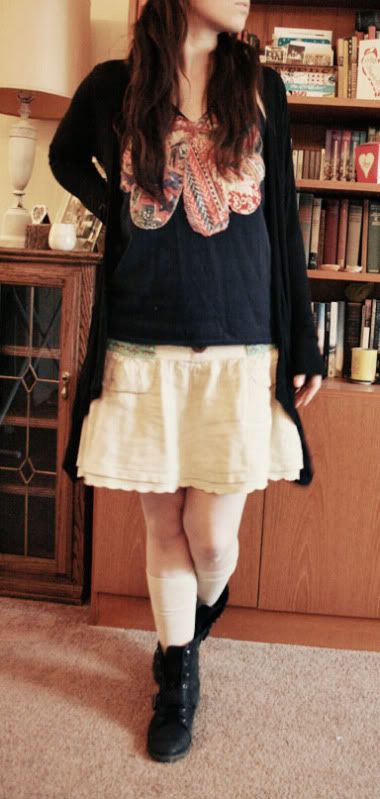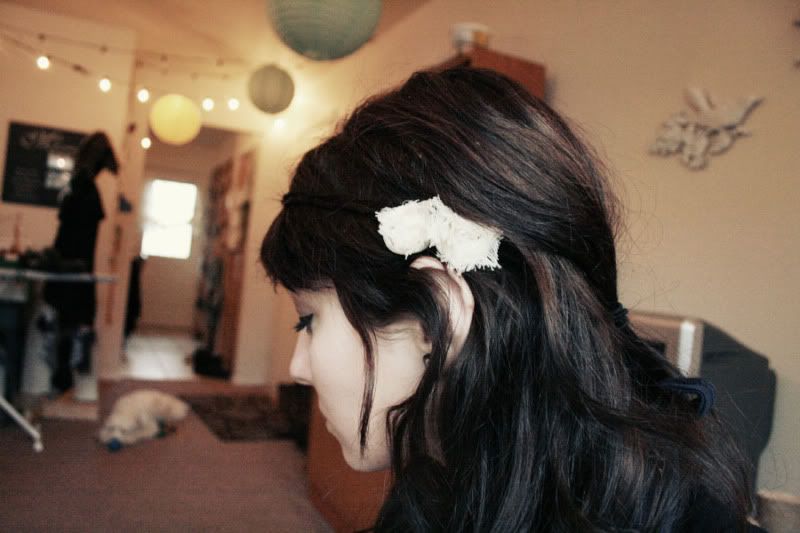 hair clips - claires
shirt - urban outfitters
skirt - shop in new zealand
socks - deliahs
boots - aldo
sweater - marshalls

i love doing all these fun things with my hair lately, too!
it just adds to wearing fun clothes ;)

it's raining cats & dogs right now!
it actually just started hailing too....craziness!

tim & i just had a beautiful lunch date with about 10 of our friends this afternoon,
followed by a quaint coffee date with a couple other friends.
so now it's time for a chill night at home.
and this rain is the perfect excuse to stay inside ;)

happy sunday! have a fun day :)

xo.