tim & i got to take a fun little walk together yesterday afternoon.
we walked casey around the block and enjoyed the fresh air and (slightly) warmer weather.
i was definitely a bit chilly, but it was worth it not to wear a coat!

we had a fun time romping around with our pup.
running and whistling and chatting the day away!

i found this shirt the other day while we were shopping at H&M.
i literally GASPED when i saw it...haha
but luckily nobody was around to see my overreaction over a piece of clothing.
but come onnnn....it's so amazing!
i mean, black & grey horses running free?!
doesn't get much better.

i paired it with a flannel shirt i've had for a few years.
it felt a bit sloppy and baggy,
so i tied a fun little knot in the back ;)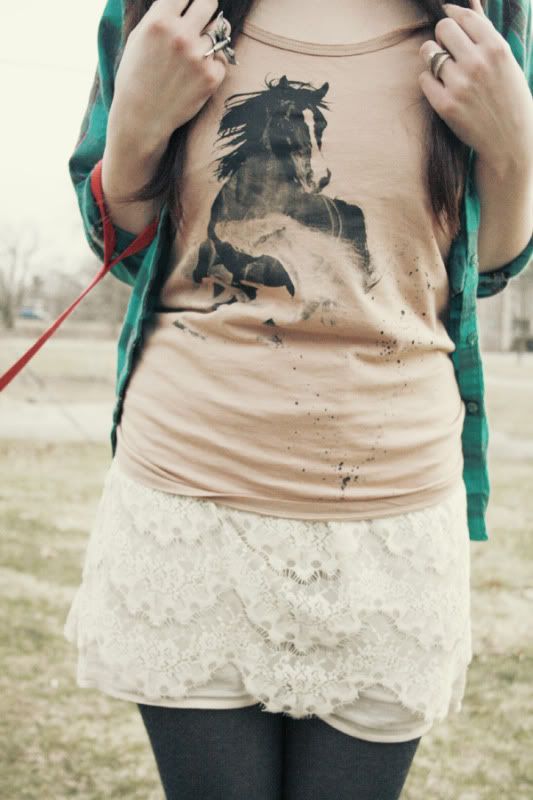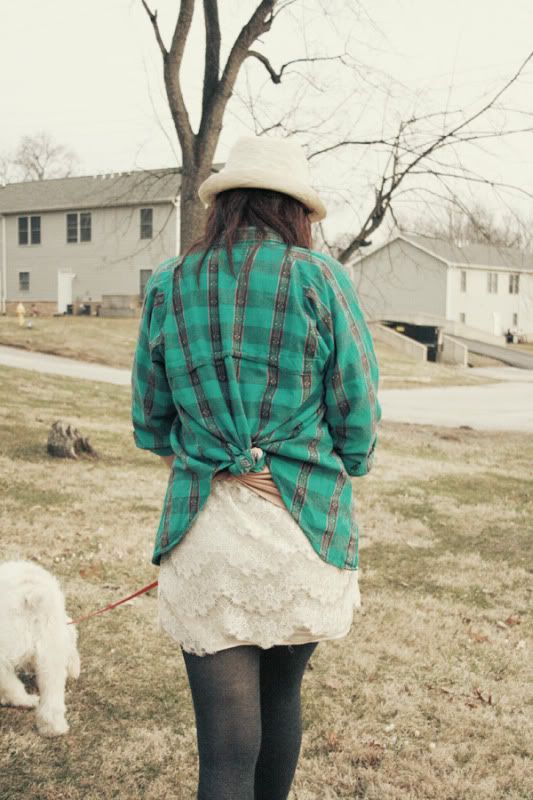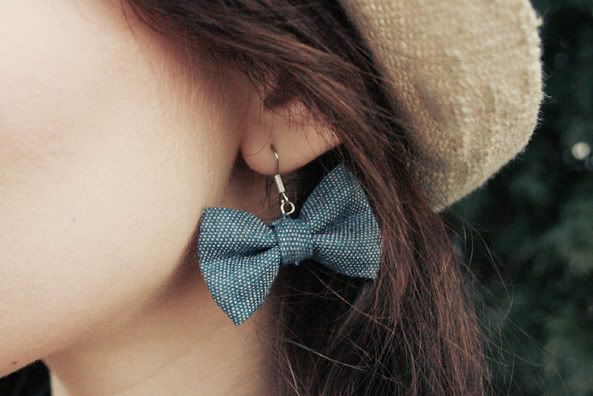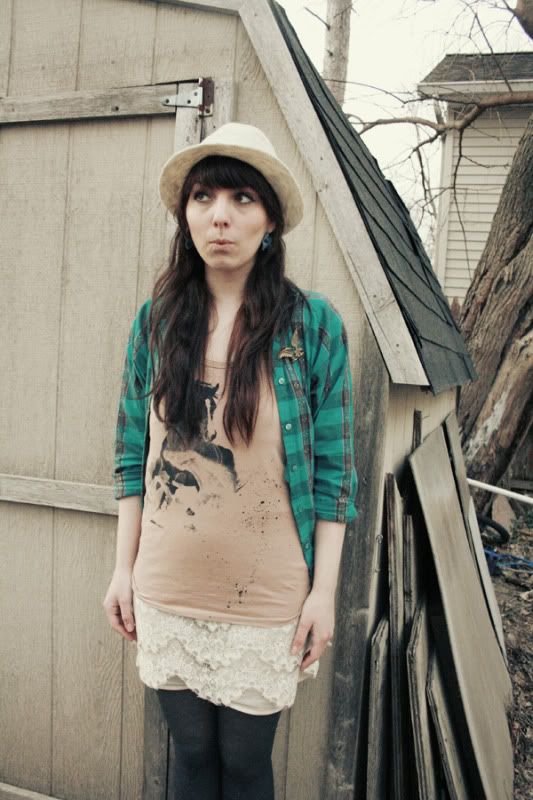 hat - charlotte russe
earrings - H&M (brand new!)
eagle brooch - antique shop
ring - claires
flannel shirt - thrifted
horse shirt - H&M
white lace dress - free people
tights - kohls
shoes - antique shop

and of course casey was being oh-so-patient while we did our little photoshoot.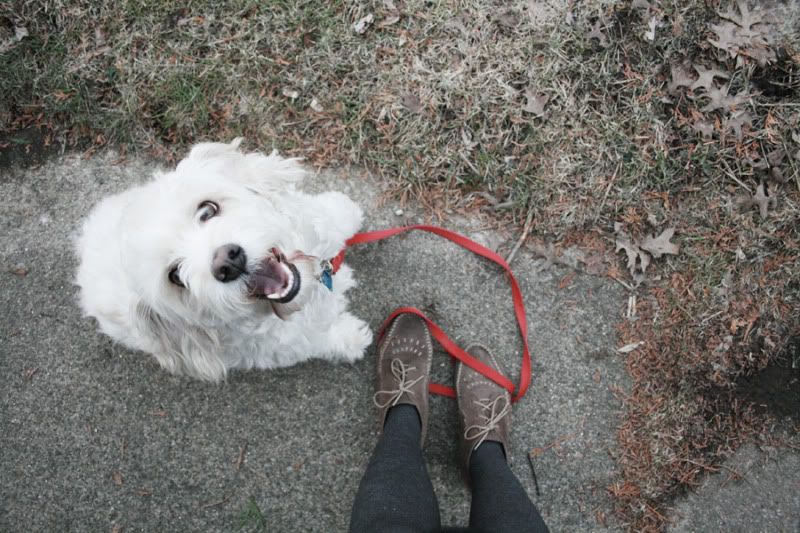 have a wonderful day!
if you're working today - don't work too hard.
if you're not working today - live it up! enjoy a lovely day off.

as for me, i have the day off.
so i'll be sewing up little creatures.
hopefully i'll have something to show for it by the end of the day ;)

xo.