what a beautiful sunday! tim & i just love sundays. so glorious!
we spent the day with friends all day. it's so amazing to be in a community again.
we're so blessed to live in this town. we've made so many amazing friends.
it's been such a blessing for our first year of marriage.

this morning i woke up and threw on jeans and a sweater.
i was in my "i just wanna be comfy" mood.
then i ate whole grain waffles with blueberries & strawberries for breakfast.
something about eating breakfast changed my whole attitude...it was the weirdest thing!
i had a sudden inclination to change outfits immediately! haha...
maybe the strawberries made me giddy or something ;)
whatever the case, i immediately changed into a dress i recently bought.

it used to go down past my knees, but i hemmed it up.
i also rolled up & stitched the sleeves (they used to go down to my elbows!)

i wore one of my favorite hair clips as a belt accessory.
because, let's be honest, i can't go a day without wearing something floral!

oh, i named my outfit june today.
i woke up thinking about walk the line, and how cute june carter is...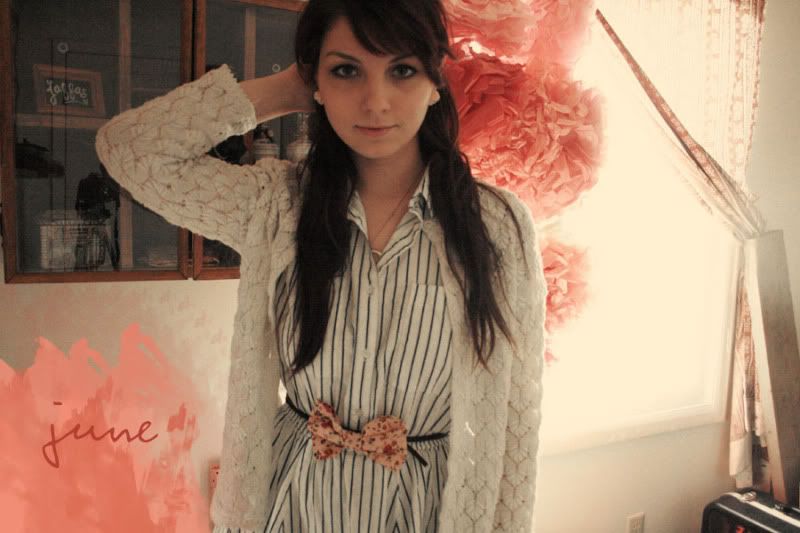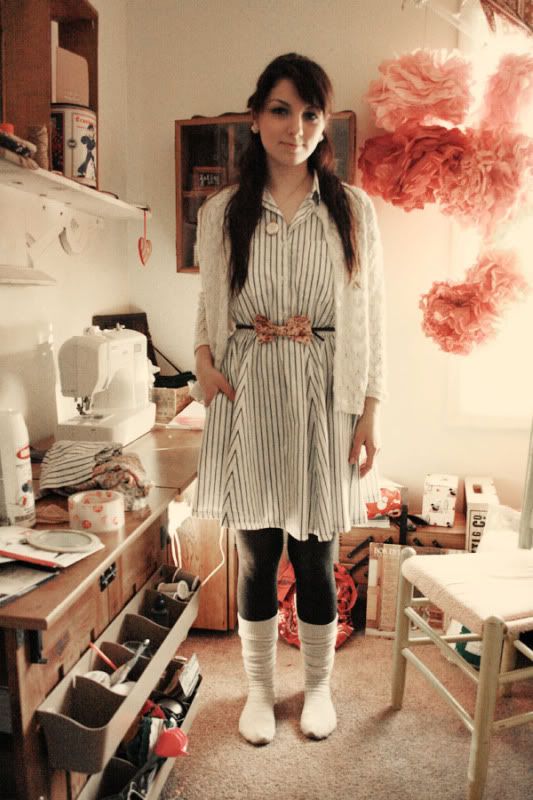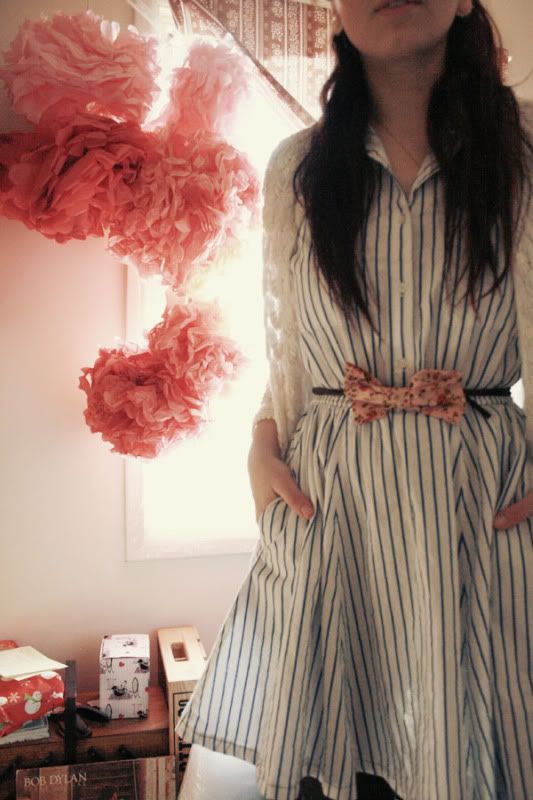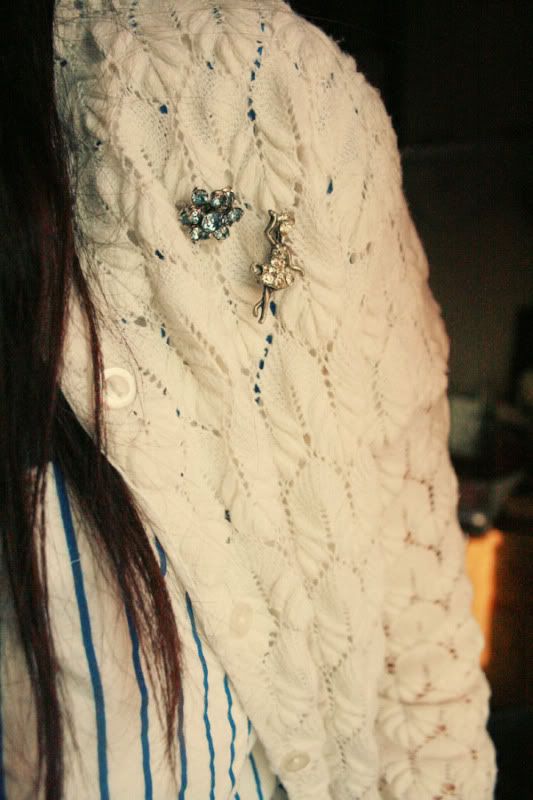 white sweater - thrifted
striped dress - thrifted
suede belt - target
floral bow - hunter gatherer.
tights - kohls
socks - deliahs
brooches - antique store
earrings - antique store

happy sunday!

xoxoxo
(tim & i disagree about what 'x' and 'o' stand for. i'll let you be the judge - which is hugs and which is kisses?
your answers might just put our 2 year disagreement to rest..hehe)