first off, i can't wait for spring. it snowed today. icky!
but i think i've probably said that too much already.
so this is the last time, i swear.

tim and i are taking a huge leap in our journey of being "grown ups"....
we're using our crock pot for the very first time.
i know, i know. not a huge deal, right?
well, let me paint you a picture of our so-called crock pot journey.

it all started one week ago.
tim was wanting to be really ambitious and surprise me with a beautifully tender,
slow-cooked chicken for dinner.
i came home from work before he got home, and smelled the deliciousness.
i was super excited for dinner...i sat down and did some crafts, took a shower, blogged for a bit...then checked the chicken.
and what did i see when i opened the lid?! a COMPLETELY BLACK chicken breast.
yuck.
we were so discouraged. we just ate soup for dinner instead.

so, tonight we changed all that.
we realized that we only needed to cook the chicken for 4-5 hours (not 8!)
we perfected the art and had a beautiful slow-cooked BBQ chicken tonight.
yums!!!

okay. that's all for my way-too-long story of dinner ;)

my outfit was inspired by the lovely coury from fancytreehouse.

she wore mustard-yellow and red together.
i wouldn't have paired those colors on my own,
but with her inspiration, i came up with this fun little number!
i got so many comments on how i looked like spring.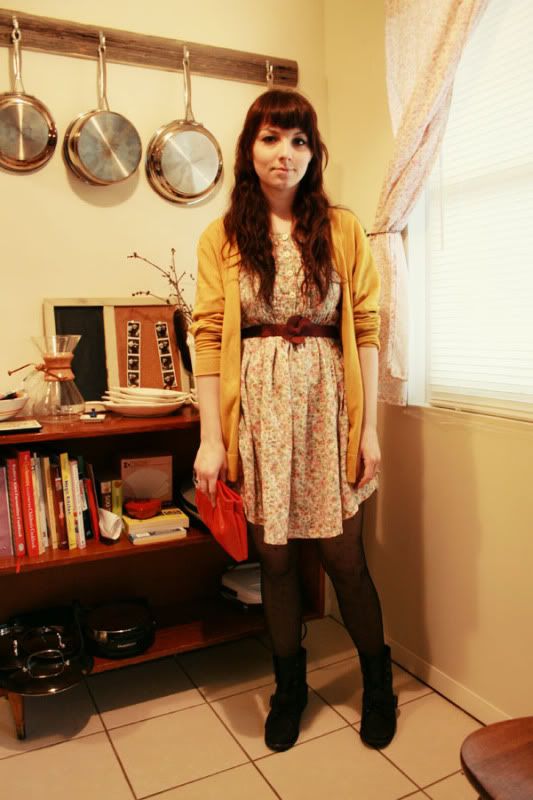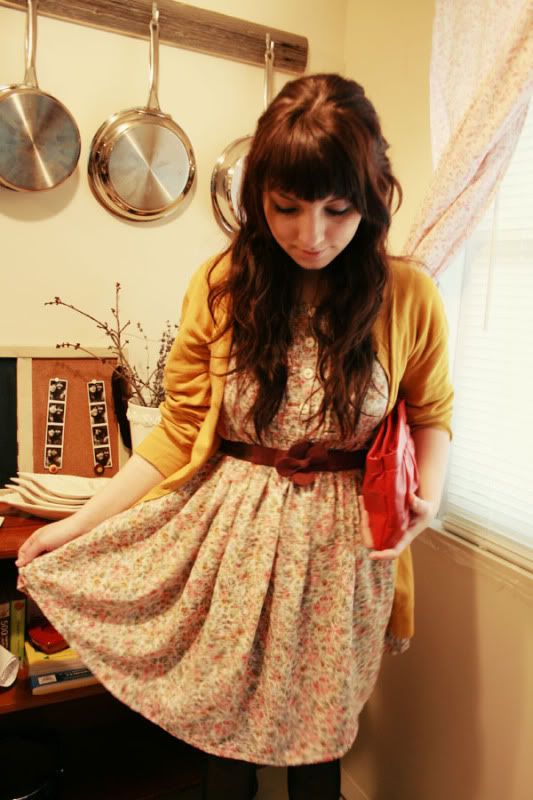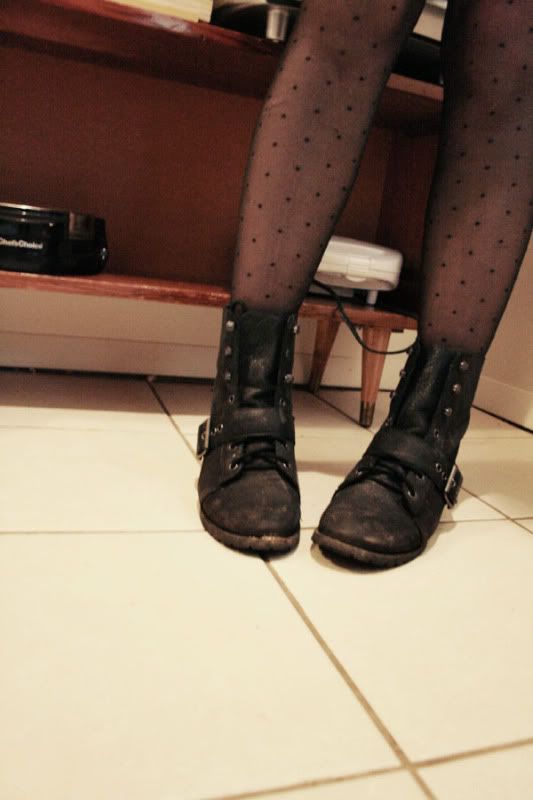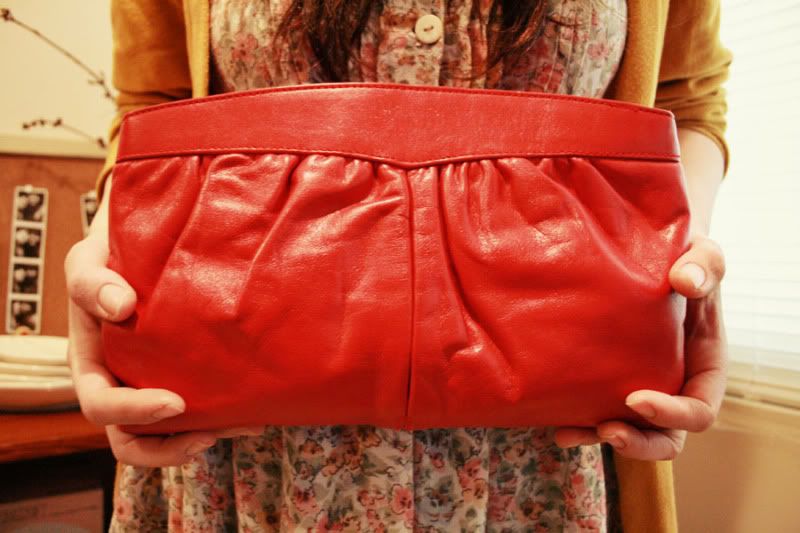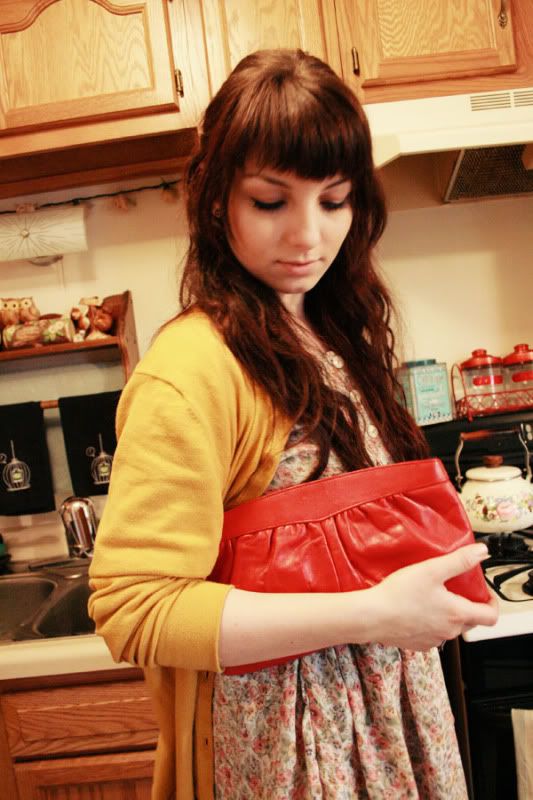 mustard-yellow sweater - thrifted
dress - thrifted
belt - anthropologie
tights - target
boots - aldo
ring - claire's (i always feel silly when i shop there...haha)
red clutch - thrifted

the other day i came home to the sweetest surprise from timothy...
vintage books from our wedding, spelling out a sweet note.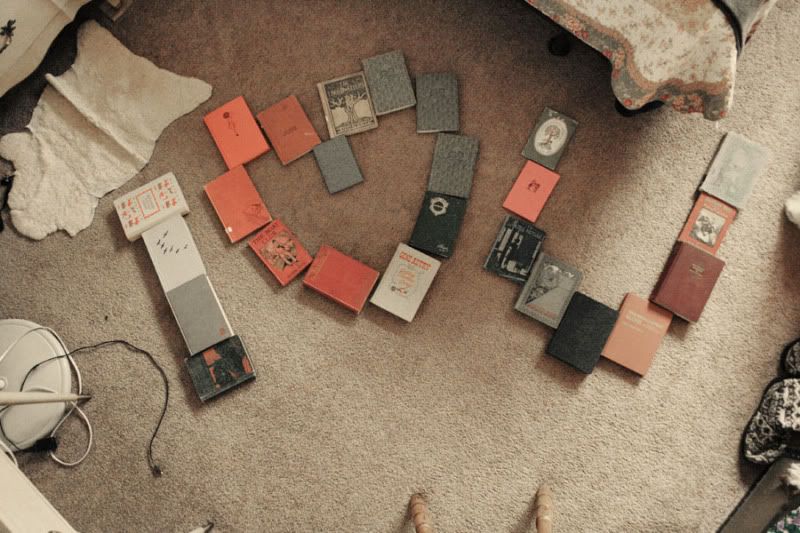 he is the greatest. ♥



xoxo.
ps. thanks for all your knowledge on x's and o's. tim actually won the debate...although i haven't told him yet ;)