good afternoon, everyone!
hopefully you're all having a nice tuesday.
i'm just popping in to share a fun little outfit.

i wore this yesterday.
the warmer weather is so exciting!
it means i get to wear fun clothes i haven't touched in months!

i'm really loving this crotchet shirt.
i bought it a few weeks ago.
i'll have to stop myself from wearing it every single day this summer.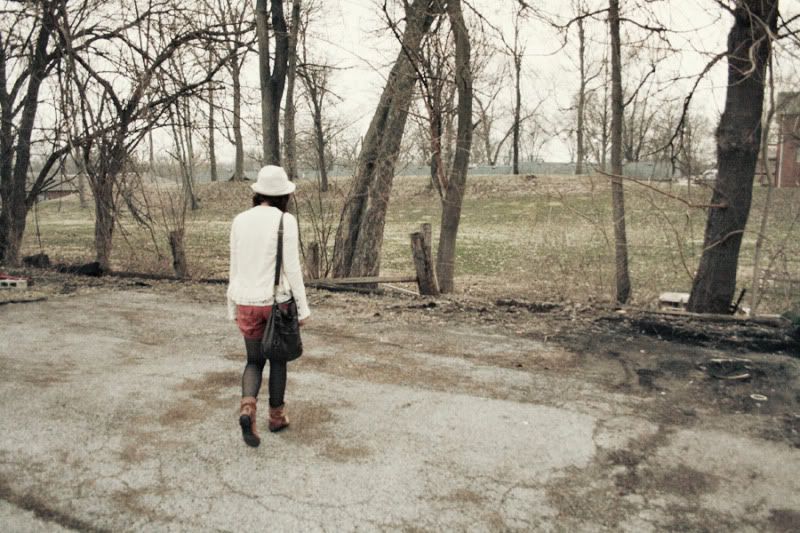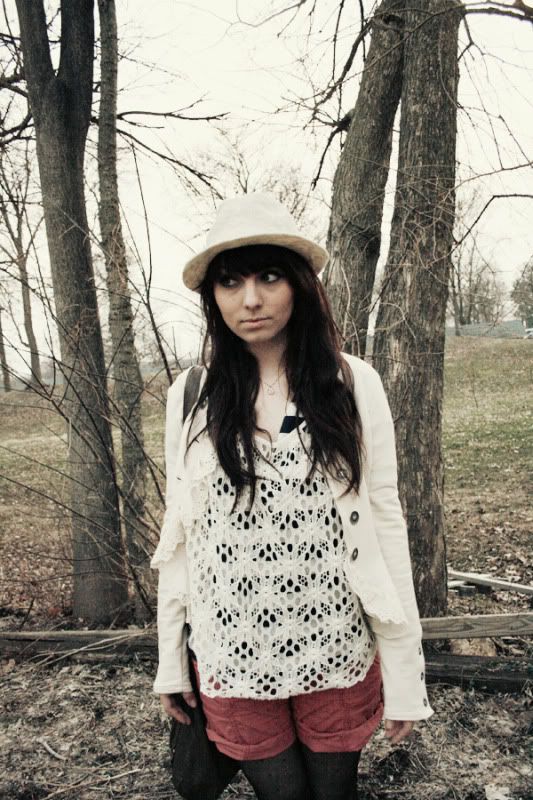 hat - charlotte russe
crotchet top - deliahs
striped top - thrifted
white jacket - target
tights - target
boots - aldo
purse - aldo
necklace - thrifted

tim & i are trying to plan a weekend trip for next month.
we're looking into lakeside towns in michigan.



(i just wanna stay wherever this is!)
image via we heart it.

we're planning on going to colorado for our one year anniversary,
which is exactly TWO MONTHS from today!
but we both need a mini-vacation before that.
so we're thinking either michigan or wisconsin.
if anyway knows of any fun/cute towns - let me know!
i've only found a couple so far...so i'd love to have more options.

have a wonderful evening.

xo.