i got this dress from my friend wendy back in high school.
i can't remember if we were doing a clothing swap, or if she just gave it to us.
but somehow my sister and i aquired this true vintage piece from wen's grandma!

i can imagine she was the prettiest, sweetest little thing back in the day.
especially if her wardrobe was this adorable!
i have so much fun when i wear this.
it literally screams SPRING.
well, not litterally...you know what i mean ;)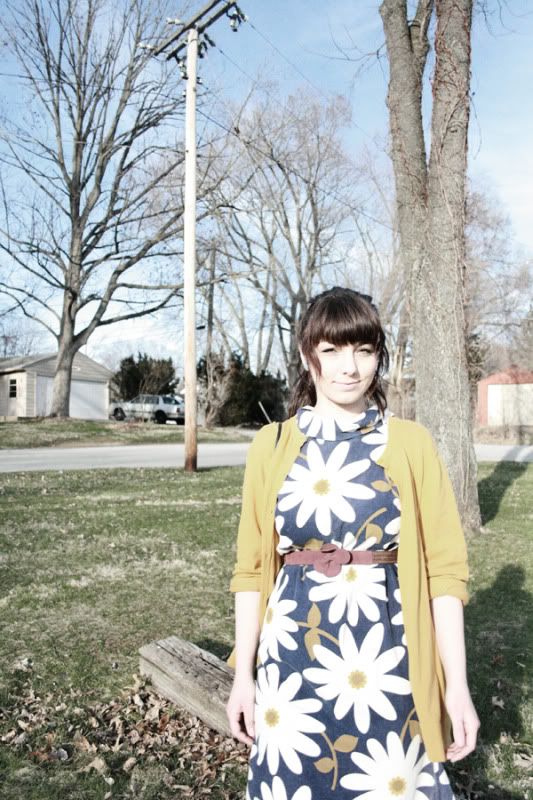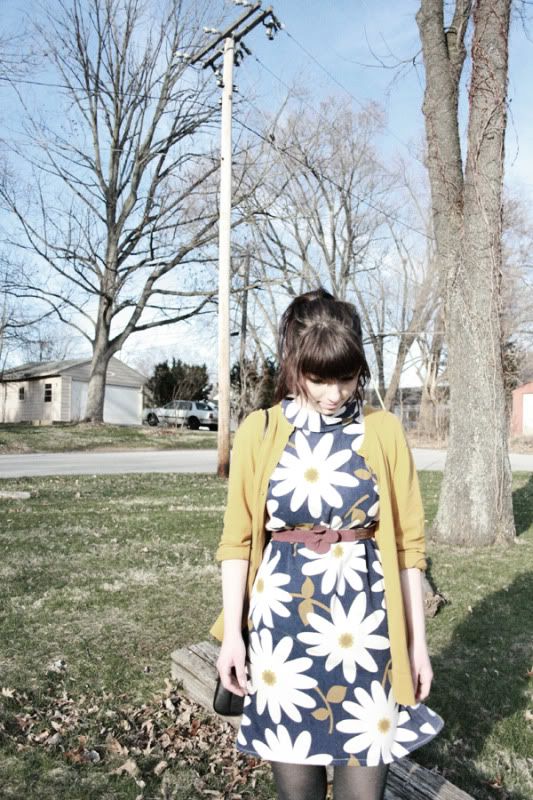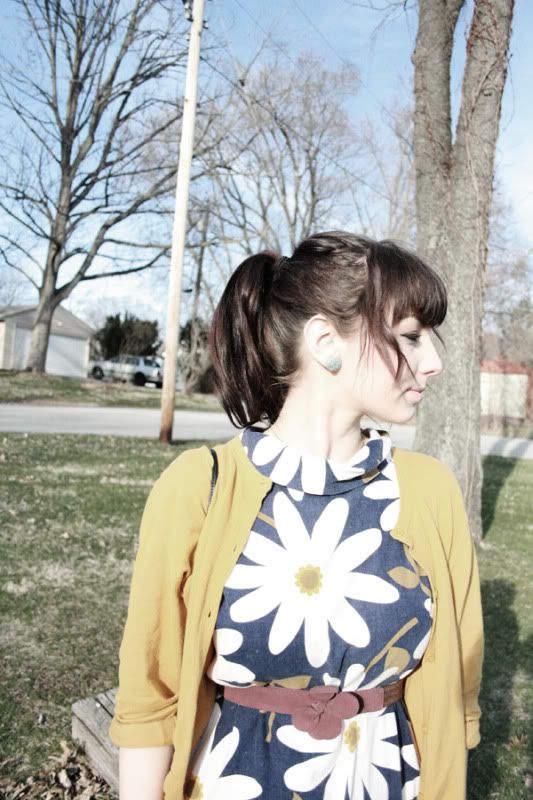 dress: vintage, cardigan: thrifted, tights: kohls, boots: gift, belt: anthro, purse:thrifted

four years ago, when we first got the dress from wen:



these last two photos are so nostalgic for me.
they make me think of the "good ol' days"
when i had nothing better to do than put flowers in my hair and spend time with my closest friends.
they also make me think of summer...and how it's right around the corner!!

well i'm off to get my day started.
casey is staring at me like "mom. seriously. take me out."
so, i'd better oblige.

have a lovely, lovely thursday.
the weekend is almost here!

xo.