first off, Happy Saturday my friends!!
i personally love weekends.
even though i usually work one of the two days, they make me happy.
everyone seems to be in a good mood.

and the weather is supposed to be beautiful in indiana this weekend,
so i'm sure people will be smiling ear-to-ear! eeepp! i love happy people.

alrighty. i wanted to pop in today and share a fun new accessory i found while shopping with my twinnie the other day.
yes, friends, that is a LEGIT boy scouts scarf.
come one, what 22-year-old girl wouldn't want one?!
okay, okay...maybe i overreacted in my excitement level when i came across it....
but i love it.
the yellow is so fun, and i have a thing with wolves(HOWWWWL!). i love them so much.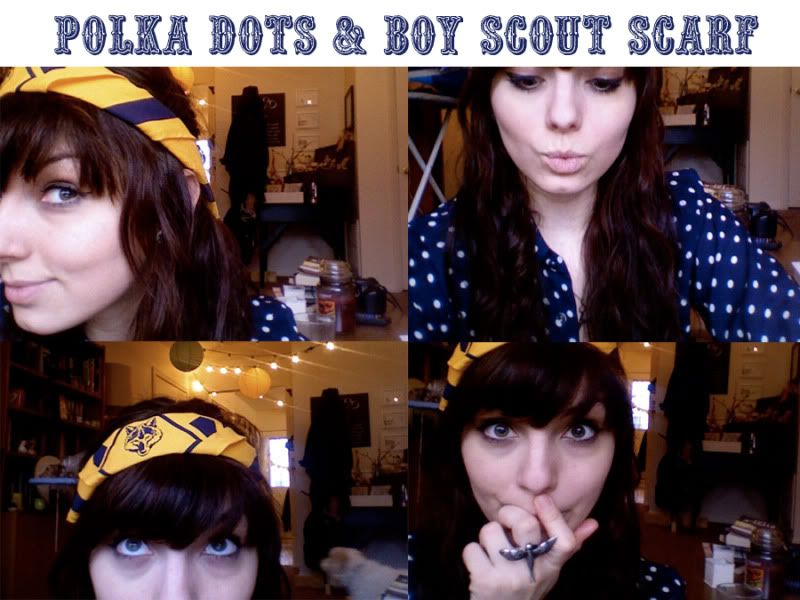 i paired it with a polka dot shirt, a cute little necklace with a pair of scissors on it, bird ring, and my day was complete!

i hope everyone has fun weekend plans.
i'm going to sleep in, make lots of waffles, drink lots of coffee, and bask in the sun a little.

xoxo!!