some friends and i headed to Chicago the other night to see a band called phosphorescent.
fun little story about the happenings of the day:

i was working with my wonderful friends alayna & jasmine the other day.
we work at a starbucks in a fairly small town.
as you can imagine, we see the same ol' people who order the same ol' drinks almost every day.
now, don't get me wrong...we have some amazingly sweet "usuals"
BUT, it gets a bit boring to do the same thing every day.
so, naturally, when a van full of interesting-looking guys pull up,
we get a little giddy inside.
i like to think we live vicariously through their stories of travels and adventures.

so, long story short. or short story long, maybe ;)
my friend alayna finds out they're in a band called phosphorescent (who she loves).
so she ends up chatting with them and gets three free tickets to their show that night!
so me, tim, alayna and jasmine hopped on board for a real-life chicago adventure that evening.

here's one of my favorite songs of theirs.
it's so beautiful if you've got about 4 minutes to spare!

it was a wonderful show with my perfect little friends ;)

so here's what i wore to the show.
a fun little red scarf (turban tie inspired by A Beautiful Mess), my oxfords with rolled up jeans, and a bunch of my favorite brooches.
i've come to realize that i can't get enough of brooches!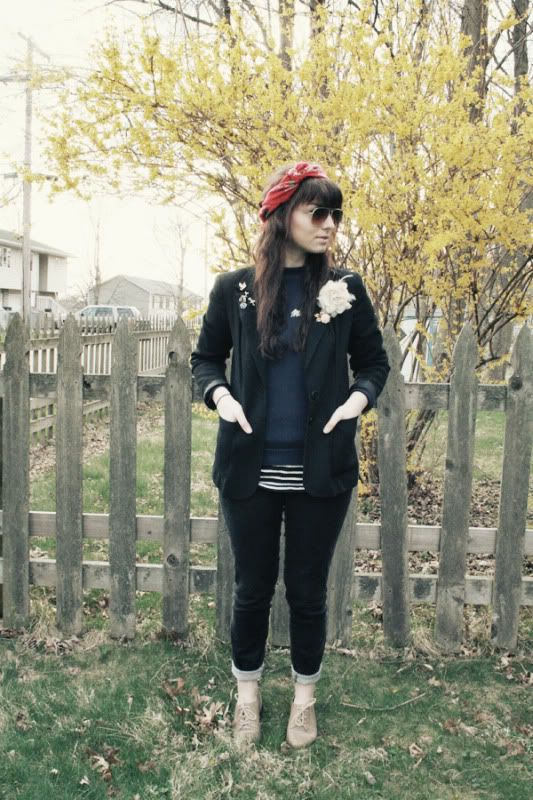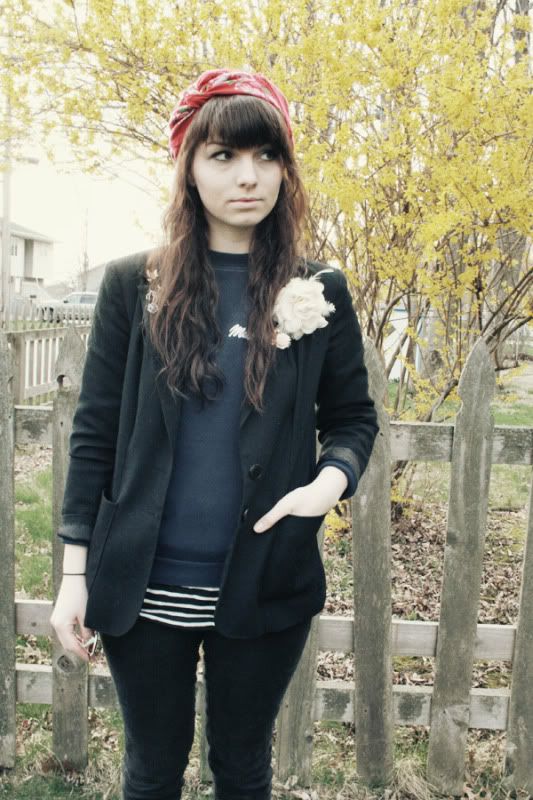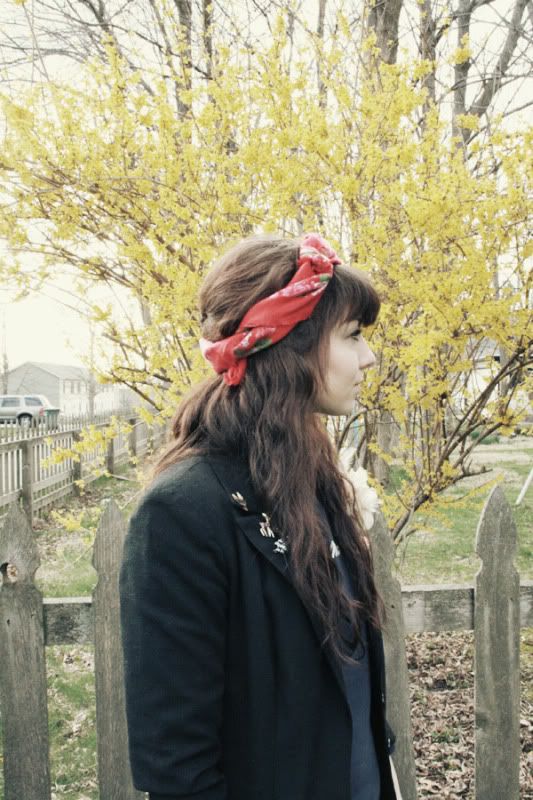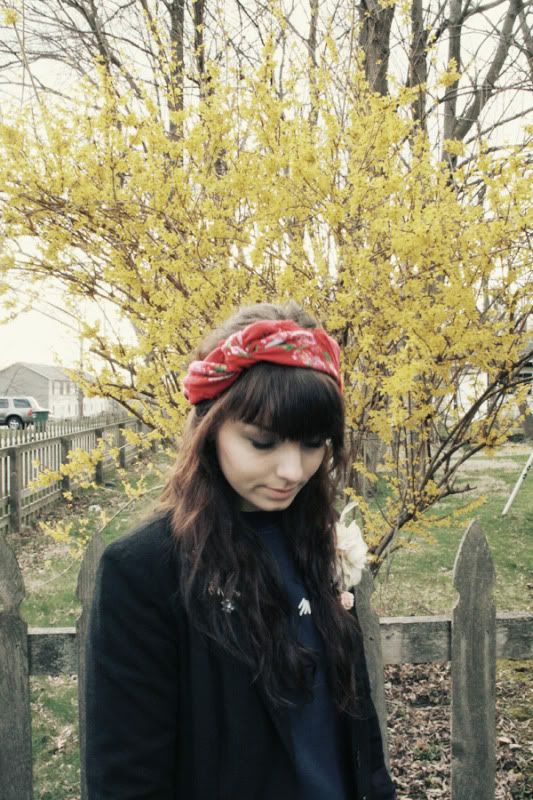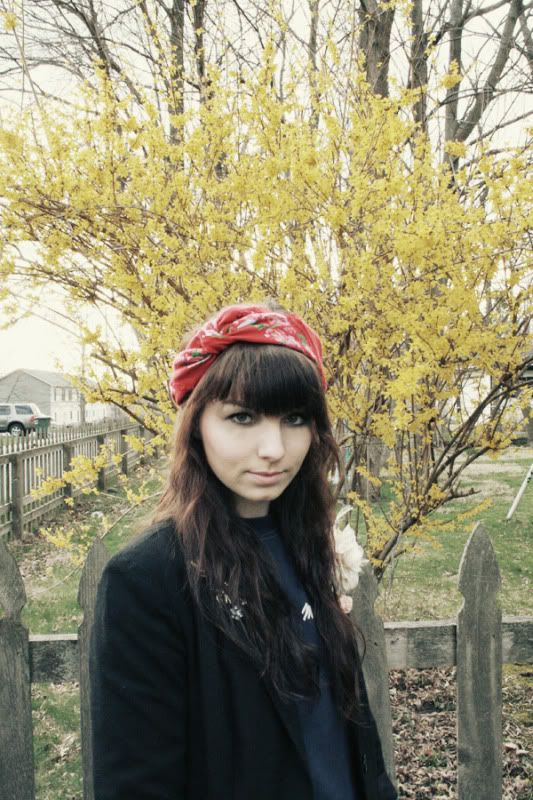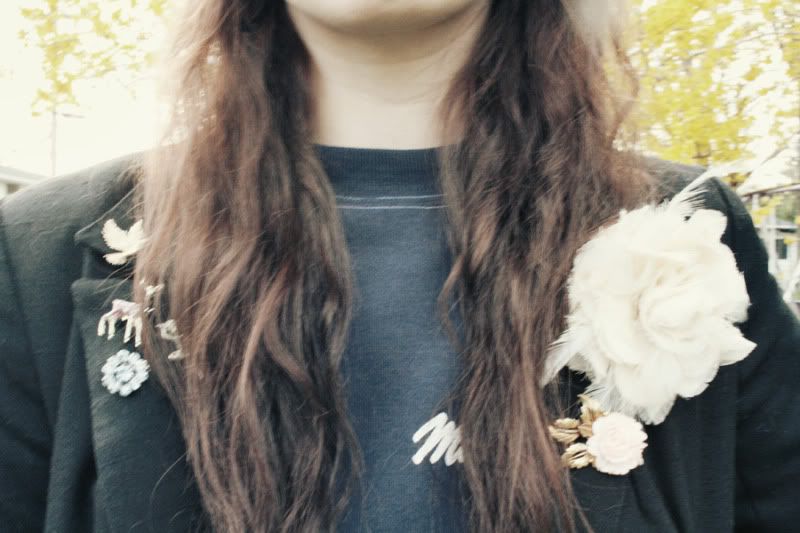 (eeep! sorry it's a bit blurry!)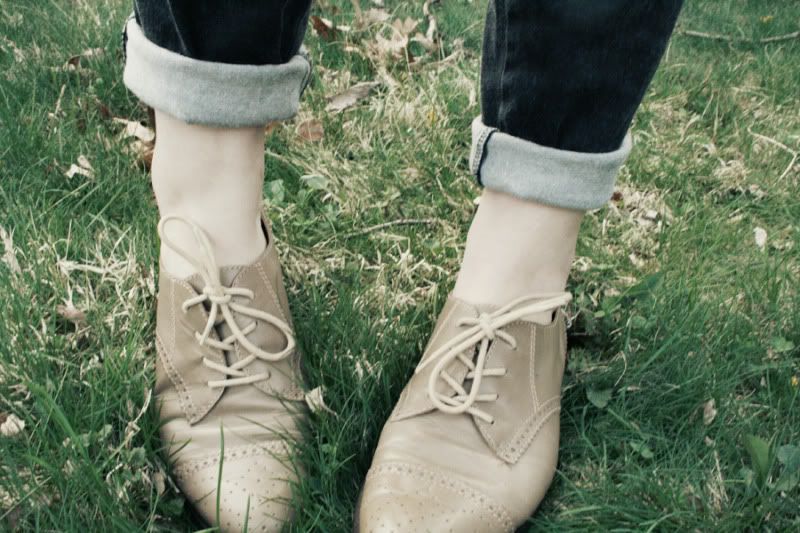 rolled up pants are my new faves. thanks the my darling friend ashton and her love for a band called the drums.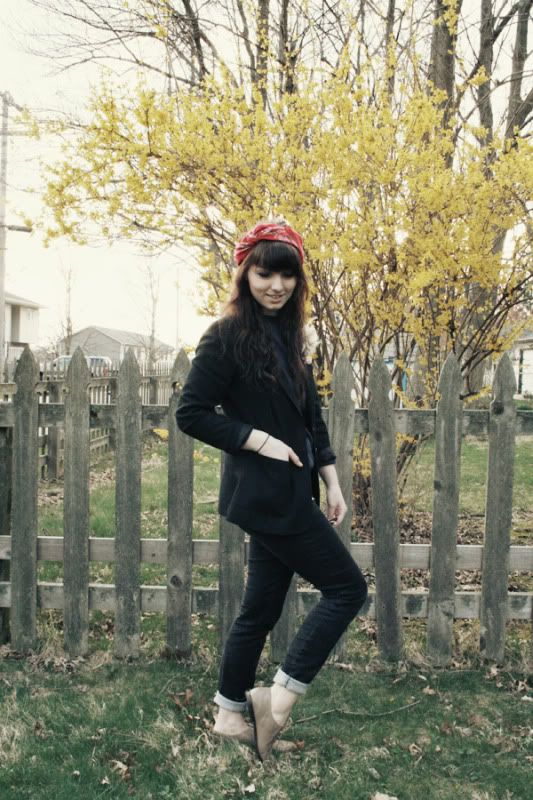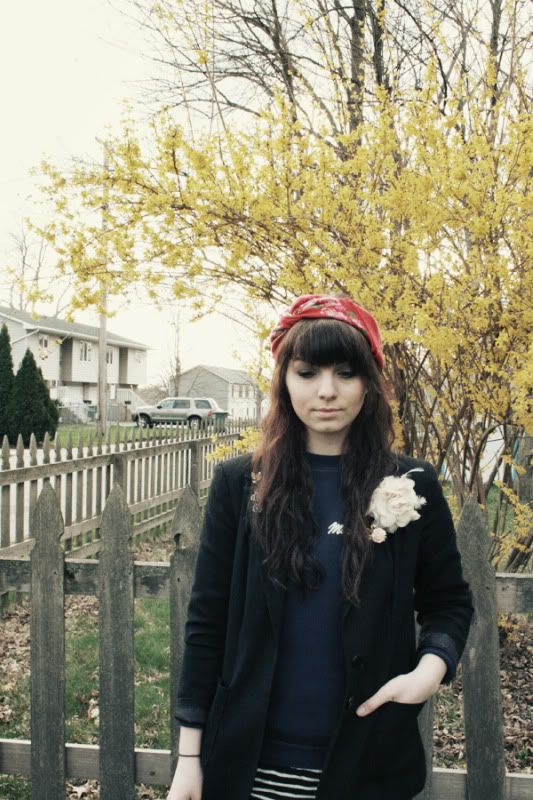 scarf
:thrifted,
blazer
:thrifted,
sweater
:thrifted,
striped tunic
: thrifted,
"jeggings"
: target,
oxfords
: thrifted,
brooches
: mix of antique & thrifted
thanks for reading about my silly little adventures.
i love you all, but i must head off to work now!
have a super happy thursday!
xo.