why, hello there friends!
i'm popping in quickly while on my lunch break to share some photos.
i wore this the other day. tim & i were having a relaxing day,
and i felt like dressing up a bit.

i bought these heels a few years ago because i just LOVED them.
they're so feminine and pretty...how could i not snatch them up?!
i paired them with these sweet heart tights i scored from urban for a mere $5! nice.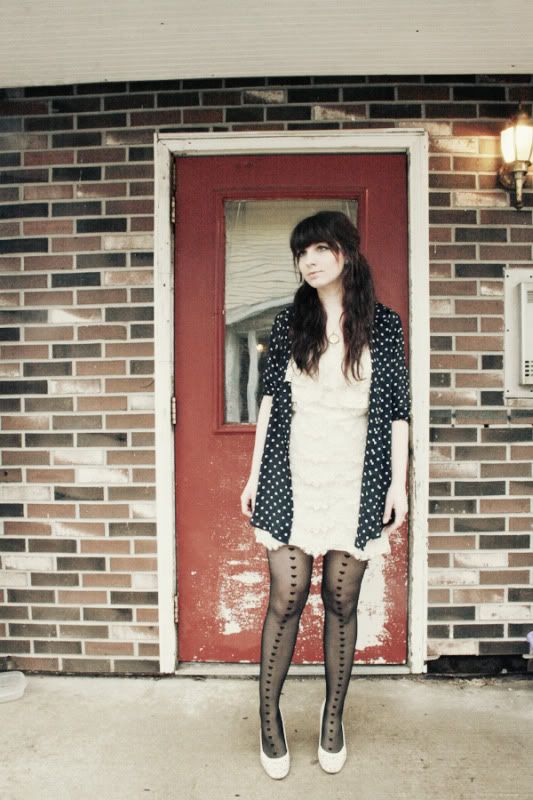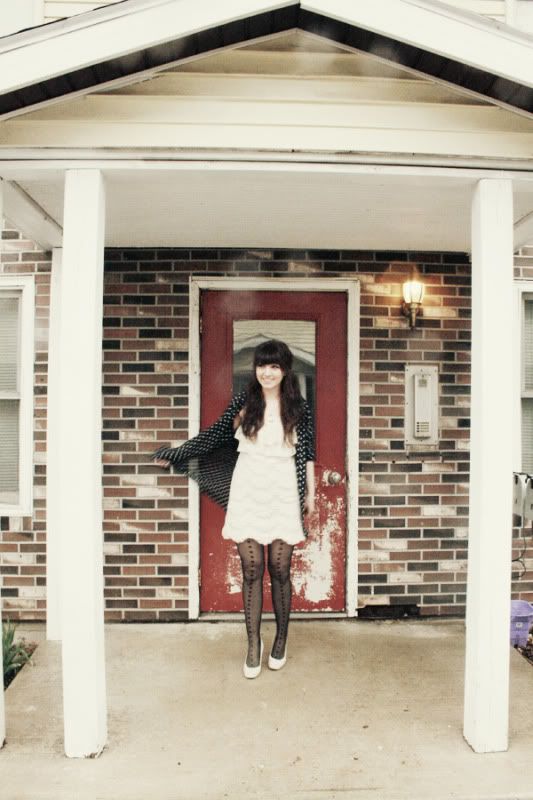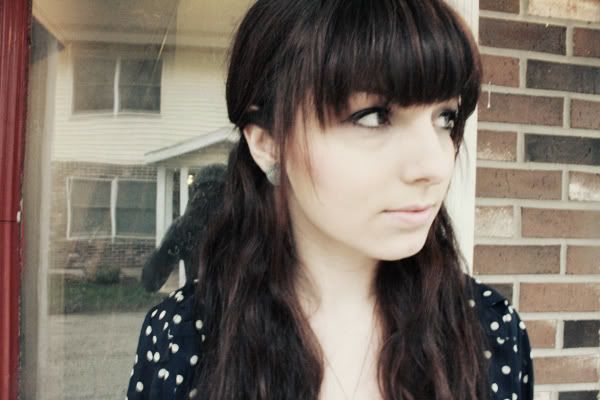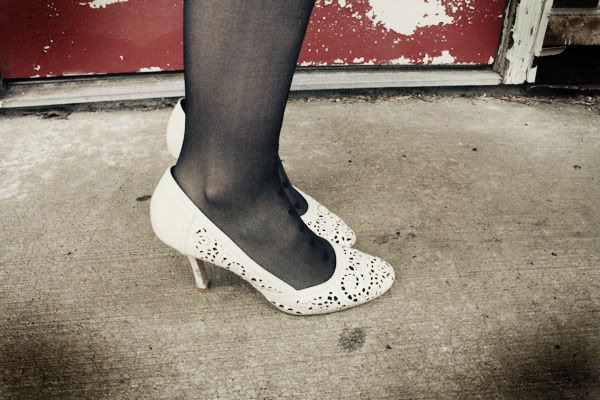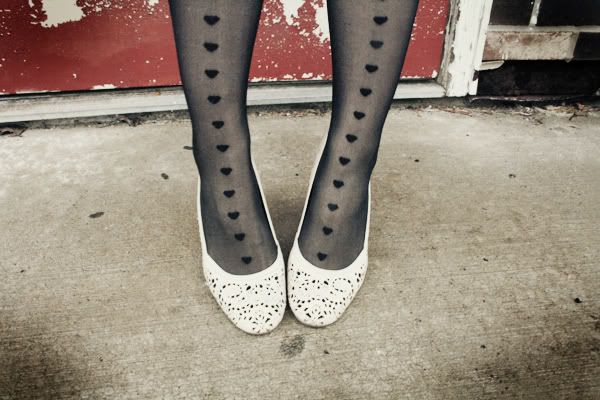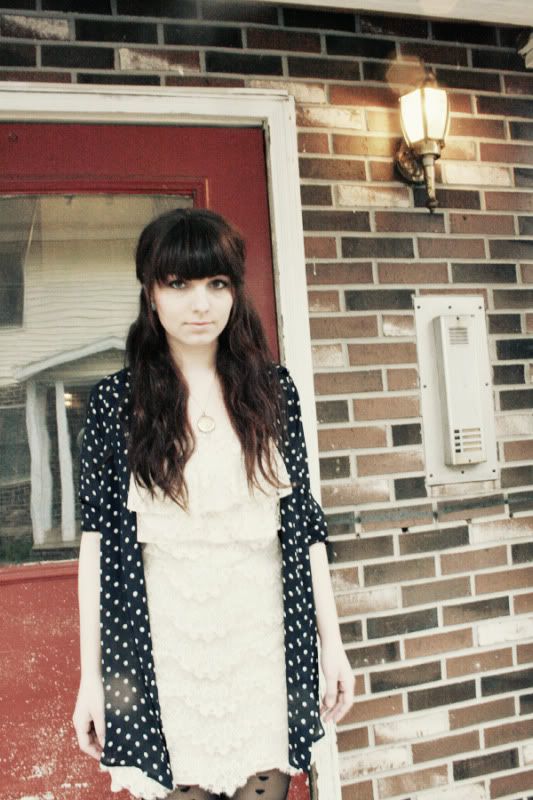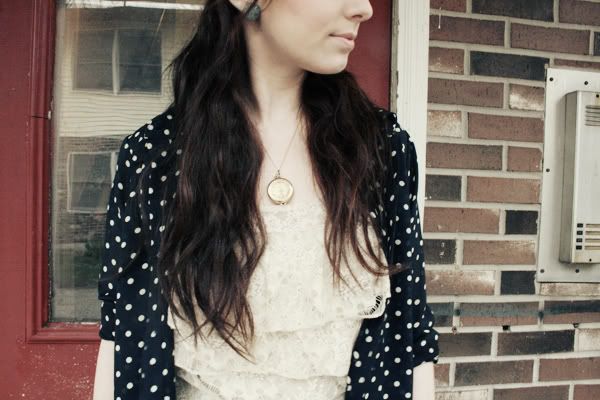 dress: free people, polka dot shirt: thrifted, tights: urban outfitters, shoes: macy's

alrighty, i'd best be heading back to work.
my break is juuuuust about over!

i hope you're all having a lovely monday <3 xoxo!