here are some photos from the other night.
we went for a walk around dusk.
which, by the way, is my absolute favorite time of day.

i wore a simple, comfy outfit.
i kind of laughed at this shirt when i first found it,
but soon realized that i actually loved it!
i don't know if that happens to anyone else,
but it happens to me quite a bit for some reason!

then i realized that it reminds me of a shirt that i had when i was about 6.
my twin sister noticed the first time she saw me wearing it.
it's funny how i subconsciously loved it because of a shirt i had when i was younger.
strange, right?




oh, and casey was there being cute as ever.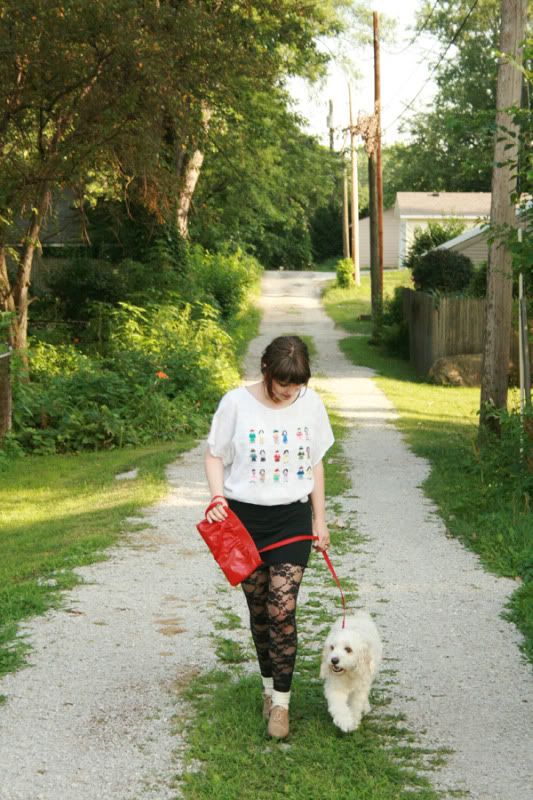 shirt: thrifted, tunic: american apparel, tights: target, shoes: thrifted, clutch: thrifted, rings: romwe

today i get to hang out with my sister.
we both have a day off together, which is rare these days!

happy thursday, friends!

love you(s),
christen