This morning I woke up at 6 (on my day off, mind you!)
to cook my husband a world-class meal....well, world class in my book anyway.
I found an amazing recipe for 'baked eggs'.
They're kind of like quiche...and super easy to make.
[I originally found this recipe on
Food Coma.
]
Mini Baked Eggs, makes 4
Needed: 1 sheet of thawed puff pastry, 4 eggs, 1/4 cup milk or cream, salt and pepper to taste.

Cut the puff pastry sheet into 4 even squares. Place the pastry in well-greased mini pie pans. In a bowl whisk together the eggs and milk (or cream, if using). Fill pans with egg mixture, 2/3 full. Fold pastry edges over the top (just pinch them so they stay down as they will have nothing to hold on to). Sprinkle on a bit of salt and pepper.

Place the mini pans on a baking sheet and bake at 350 for 30-40 minutes until puff pastry looks golden and crispy and the egg mixture has set.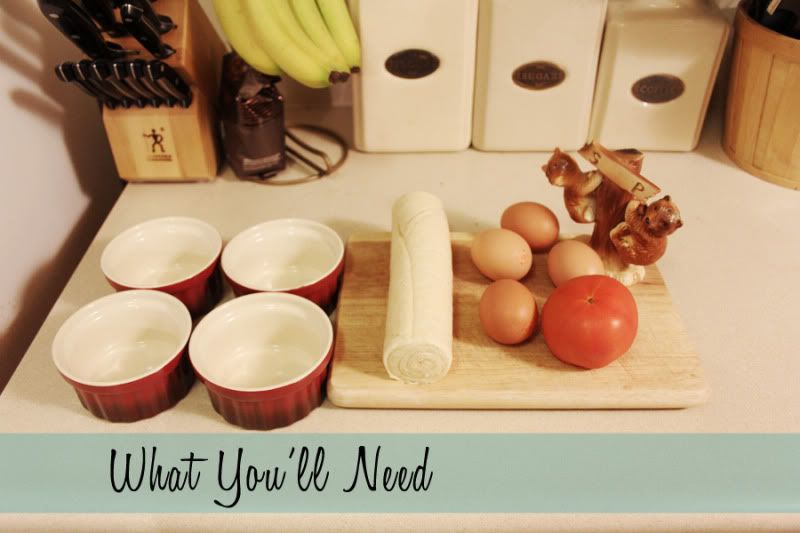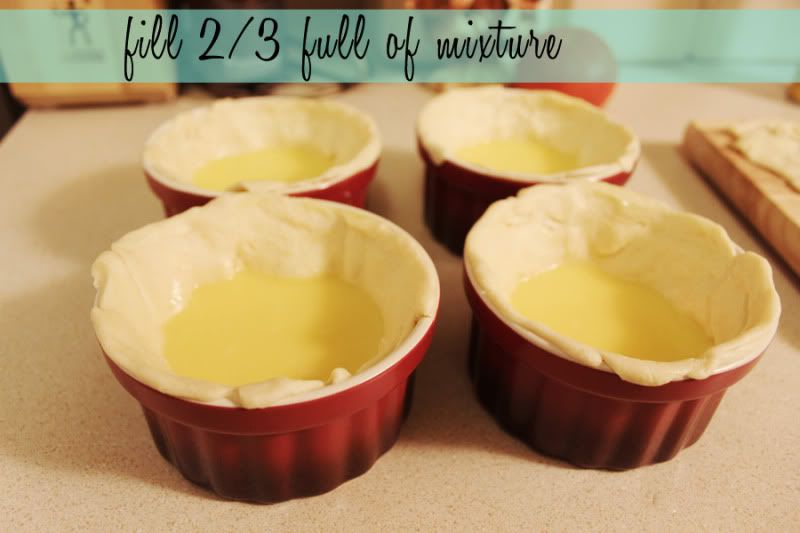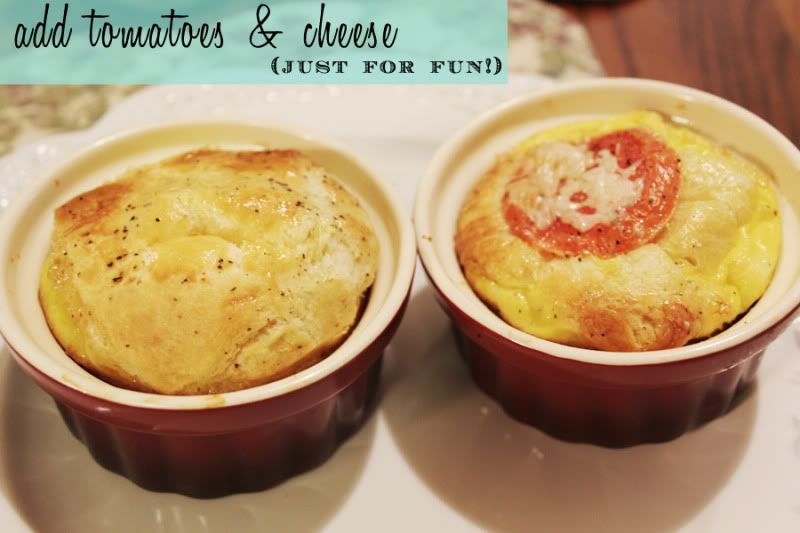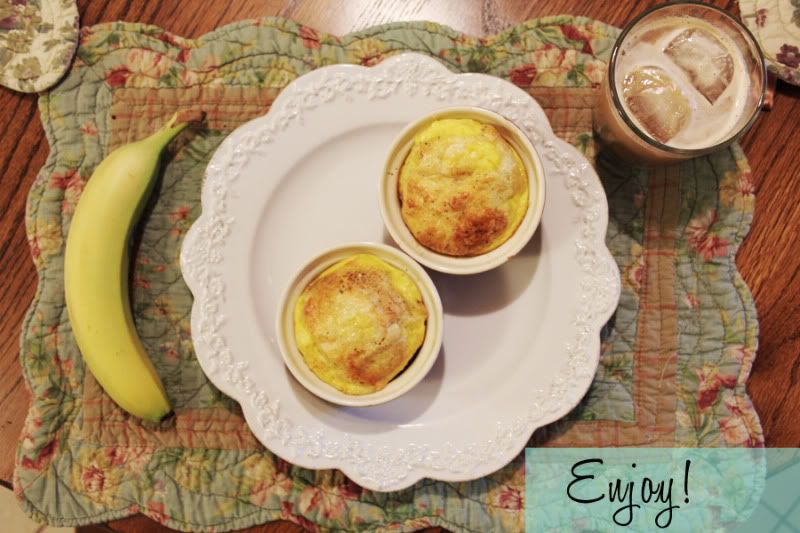 Thai Iced Coffee. One of my faves!
My sister worked at a cafe, and they served this.
She told me the recipe and I made up an 'at home' version.
I used my espresso machine, but you can also use iced coffee with sweetened condensed milk, ice, and any creamer you'd like.
I personally love Silk Vanilla Soy.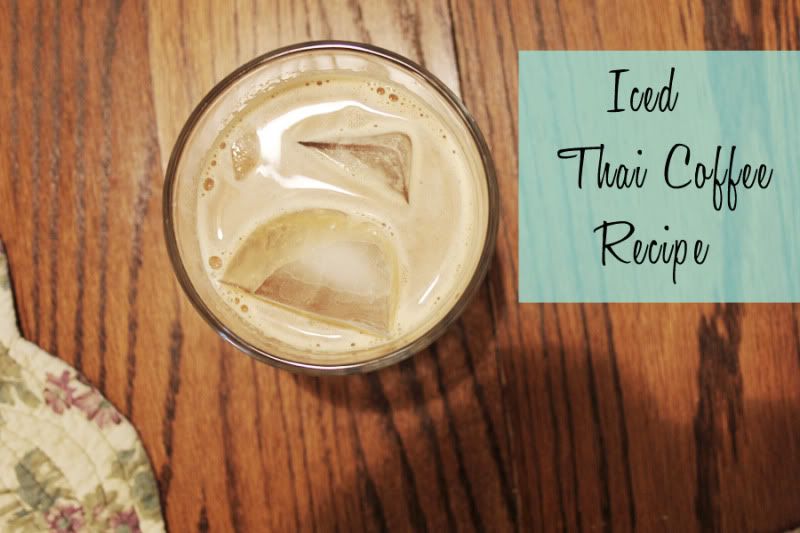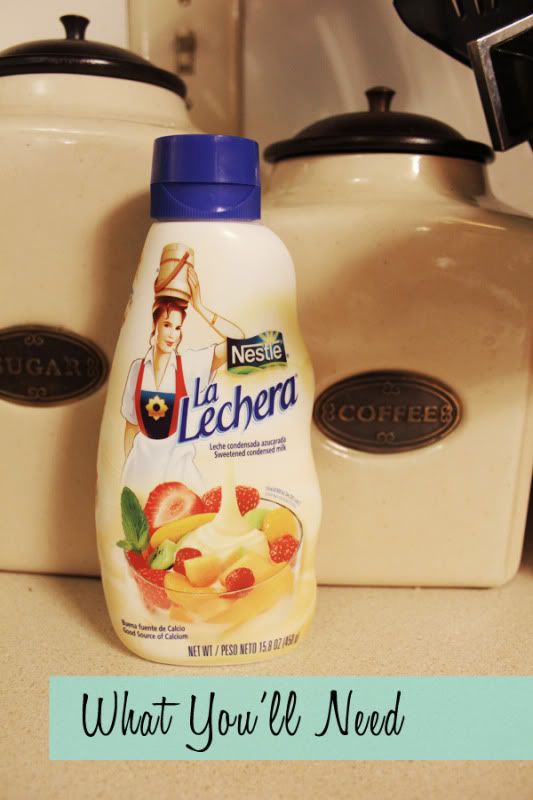 you'll need: La Lechera, Silk Vanilla Soy, Iced Coffee or 2 shots of espresso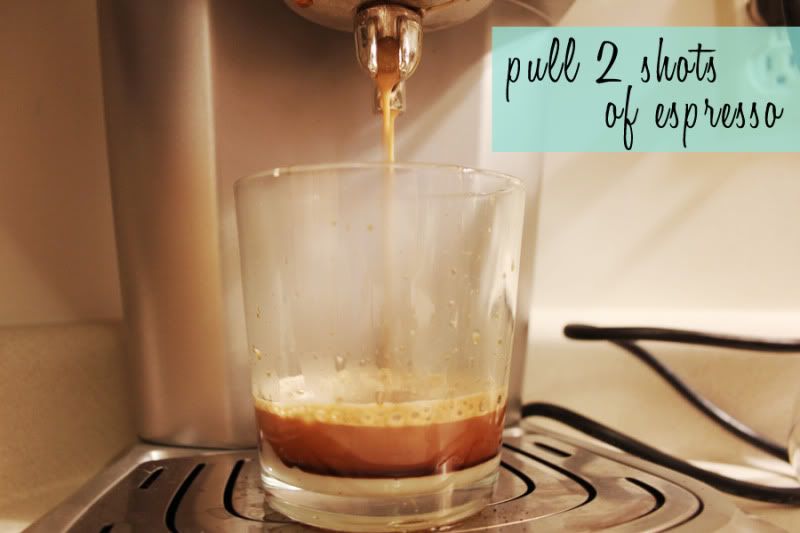 See that layer of white underneath the espresso? that's about how much La Lechera I use.
I never measure. Just layer the bottom with a decent amount.
I had so much fun making this breakfast!
It was really nice to wake up and start the day off in a creative way.
I highly suggest it ;)
Anybody know of good breakfast recipes?
I'm all hyped up to try new things!