i got this beautiful peach shirt from
red velvet
a few months ago.
i love it paired with this striped skirt!
it was such a fun outfit for a pretty summer day.
these photos were taken on friday...only a few days before the big "midwest cool down"
fall has officially started, i think.
there was a downpour on saturday. there's been an amazing chill in the air ever since.
so this might have been my last day to soak up the summer sun...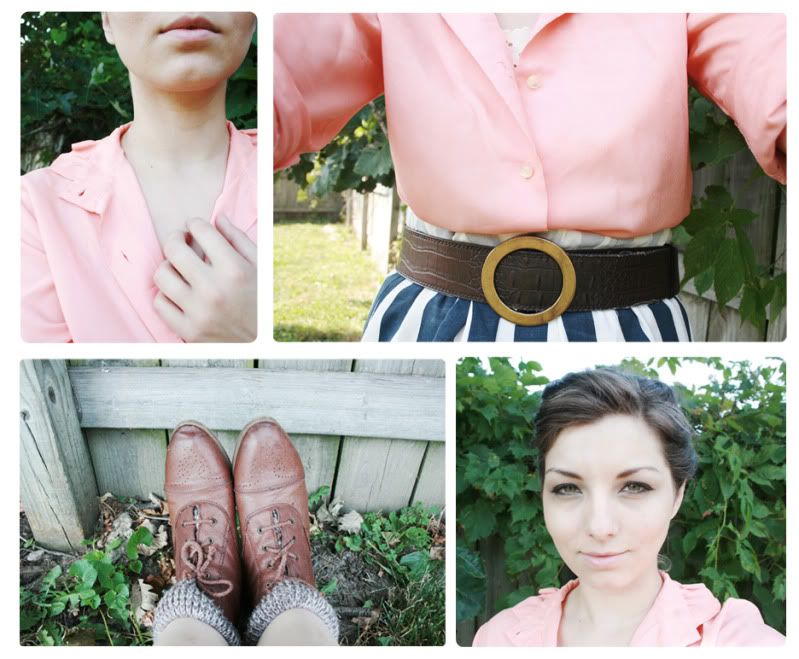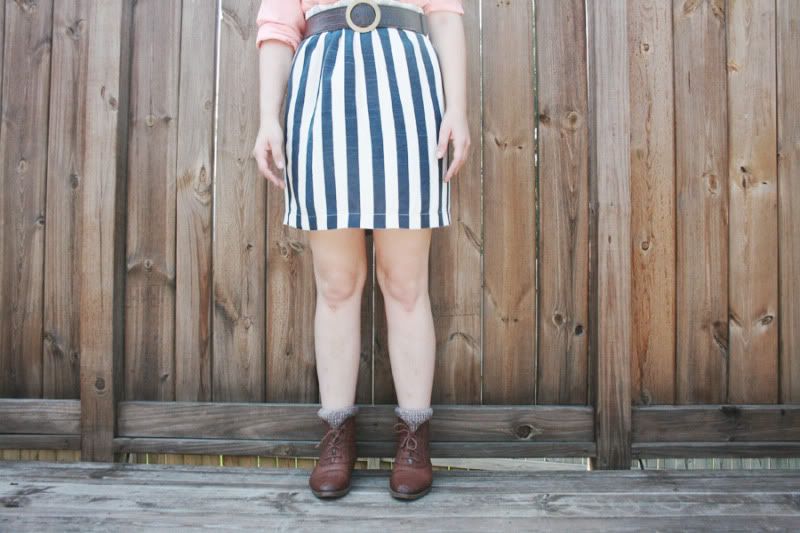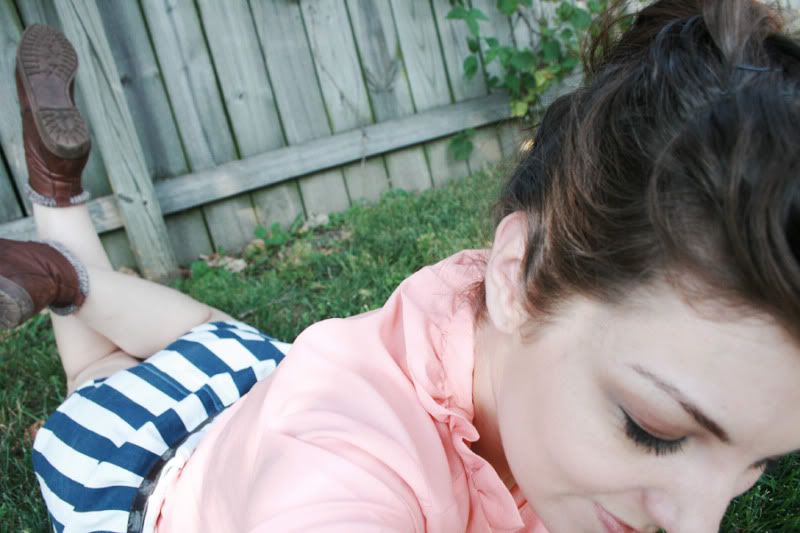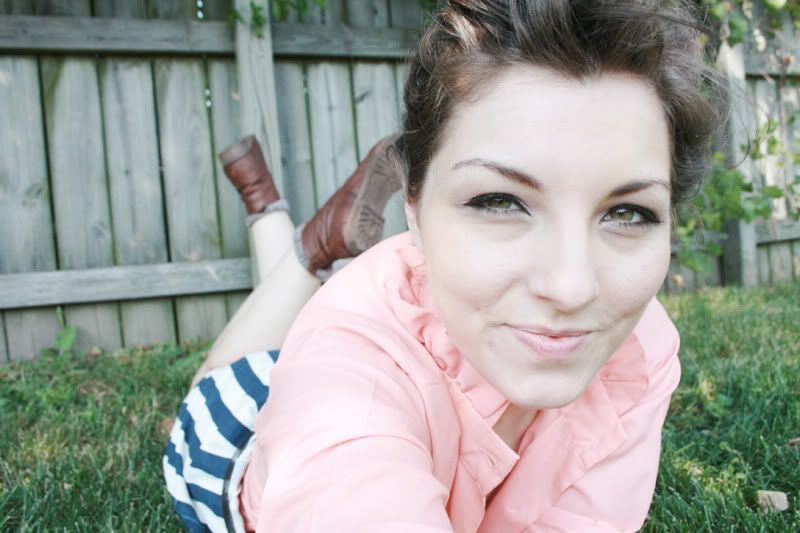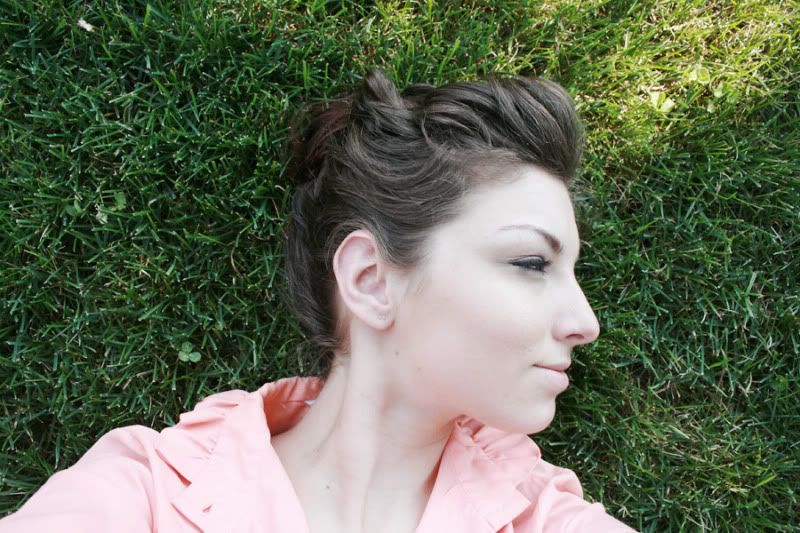 shirt:
red velvet
, skirt: thrifted, boots: thrifted, belt: thrifted
[oh, and i just wore my hair in a messy bun with pulled-back bangs. nothing too fancy ;)]
i hope you're all having a splendid labor day today.
i'm spending it with my hubs, sis, and good friend.
we're cooking burgers and kebabs. YUMS!
see you all soon.
i'll be busy dreaming up pretty fall outfits ;)
xo,
cj