another day of shootin the breeze with my twin!
and have i mentioned this wall is one of my favorites?!
she has filled it with images of things & people she loves.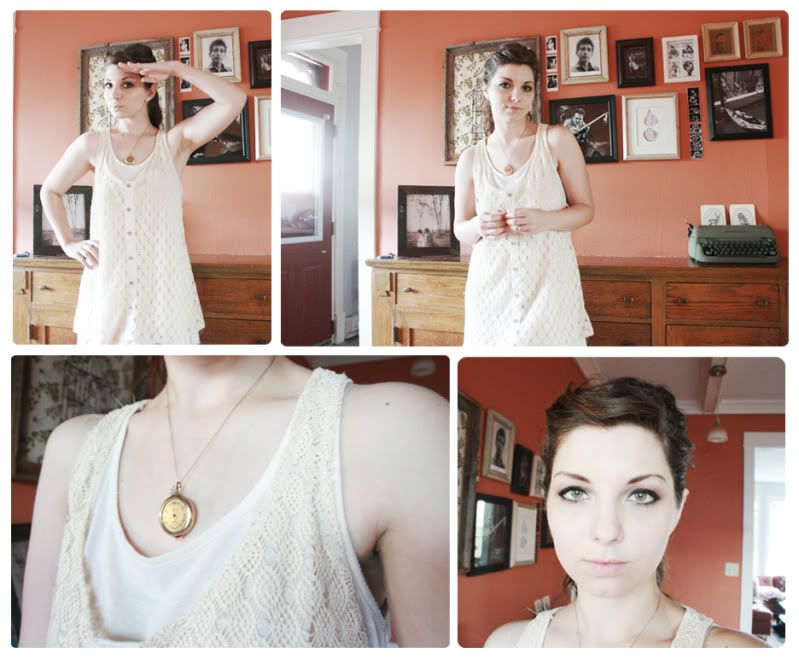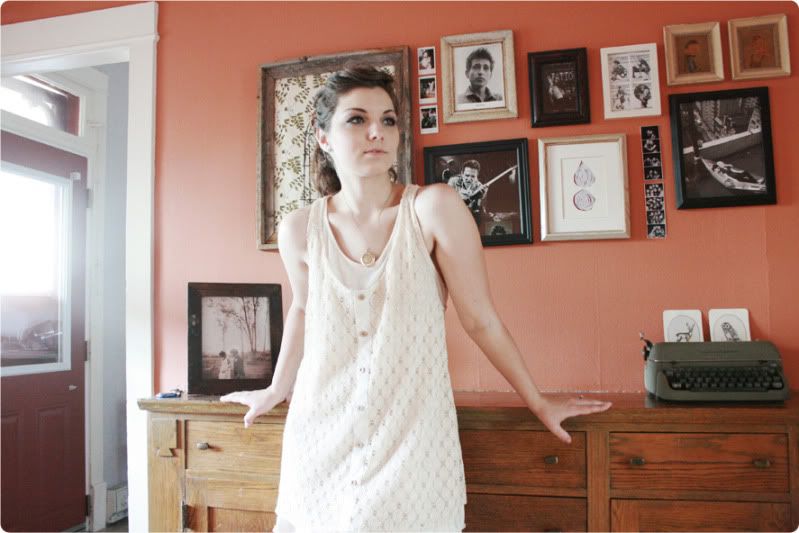 so, i've been feeling a bit bored with my hair lately.
call it a 'hair rut' if you will.
i've been watching tutorials on vintage styles, and have been experimenting with different looks.
it's been fun...especially since i feel like my hair is the last thing i think about while getting ready.
so it's fun to look up new inspiration for it!
vintage ponytail hairstyle: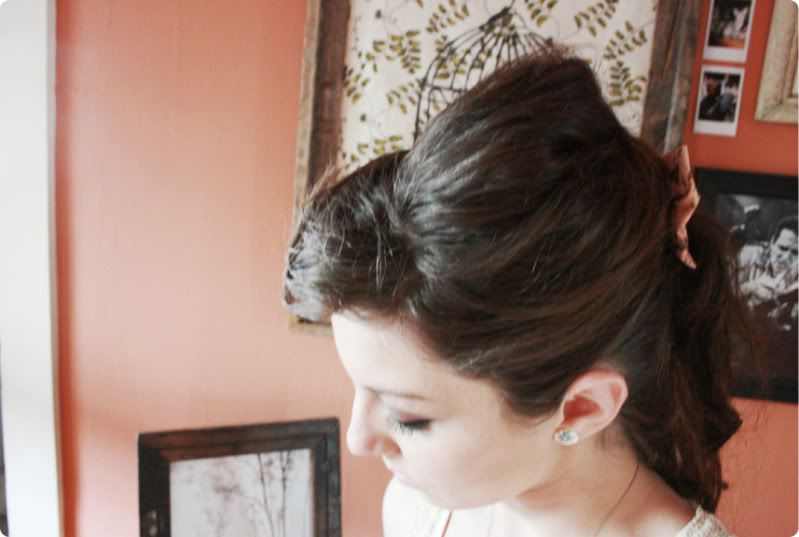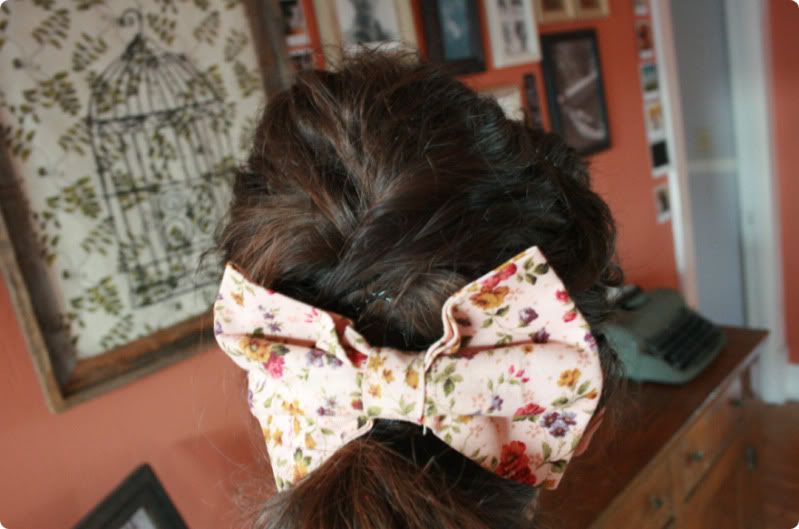 i added a sweet
hunter gatherer bow.
maybe i'll start posting hair tutorials once i find a few more cute looks ;)
oh, and....HAPPY SEPTEMBER!
aka: the month that has the first day of fall. soooo let's all jump up and down in celebration.
the end.
xo,
cj