Oh my goodness, where do I even begin?!
The
DIY Trunk Show
was incredible.
I met so many amazing vendors & shoppers, had tons of laughs and good chats,
and got to spend the
entire
day with my husband!
Just wonderful, I tell ya ;)
Some photos of my booth: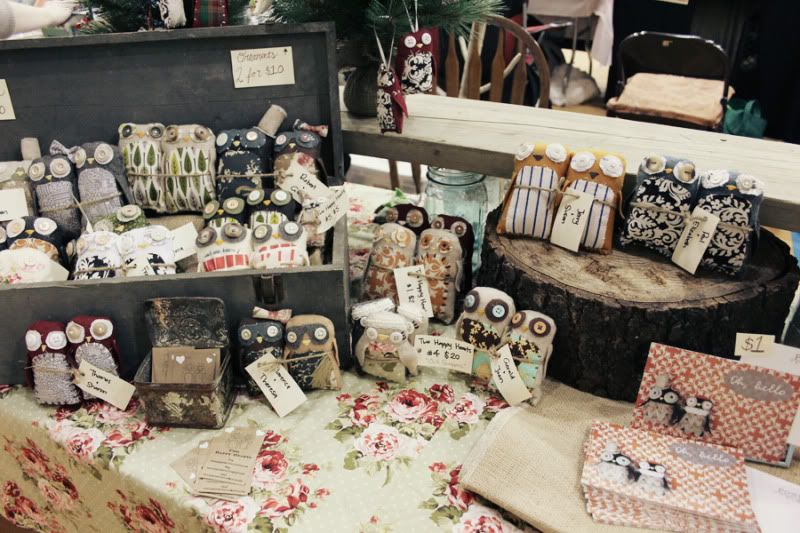 I was so happy with the way everything turned out!
So, in honor of a great craft show turn-out AND some pre-Christmas enthusiasm...
I'm doing a giveaway!
Take your pick from my shop:
Here's how it's gonna work, friends!
1. Stop by my
Two Happy Hearts ETSY
2. Take a peek at the goodies
3. Leave a comment below and tell me your favorite item!
4. For EXTRA entries...
-Follow this blog (Via Bloglovin', Google Friend Connect, Etc...)
-Tweet, blog, facebook about giveway
5. Make sure you leave a comment for each extra entry
6. You'll win your FAVORITE item in my shop.
Pretty easy, right?
I thought so, too ;)
I'll pick a winner, at random, and announce it on Friday, November 25th!
Have a beautiful Monday evening.