We're holding on to the last few days of this nice weather!
Word around town is that it's about to get pretty chilly in the next few days.
This is what I wore the other day, when the weather was the perfect kind of chilly.
I love this polka dot blouse for so many reasons...but mostly because it's so soft & silky.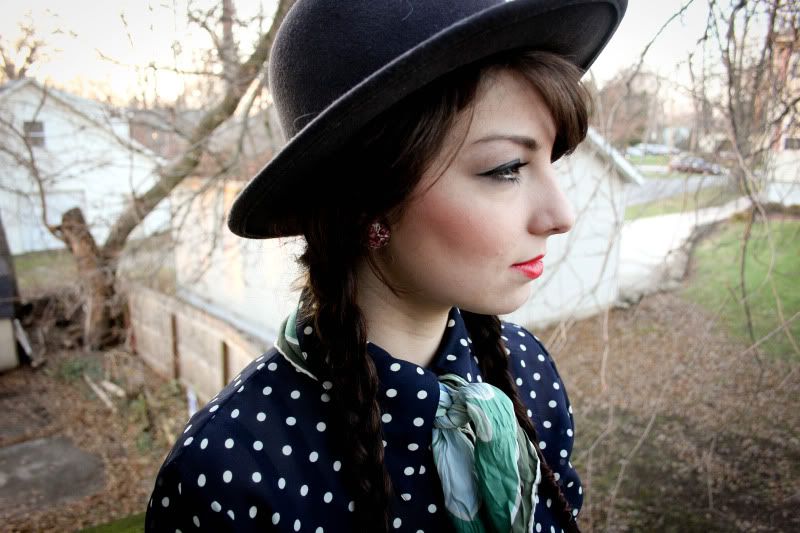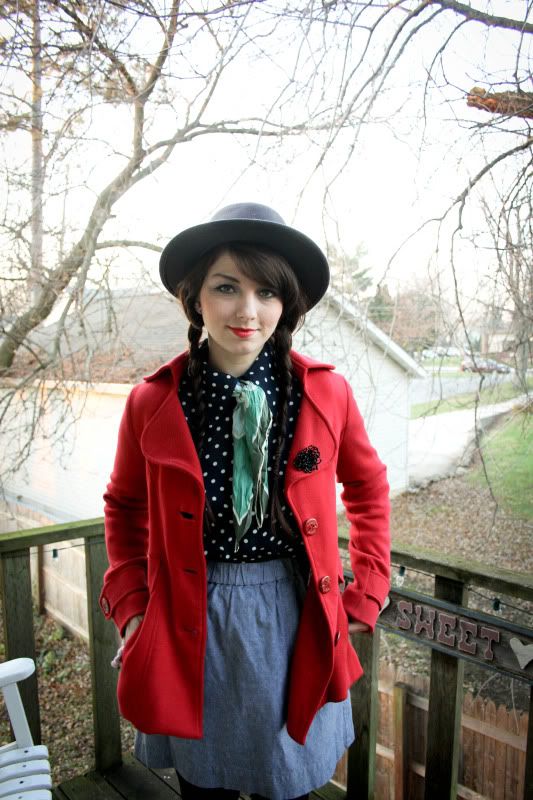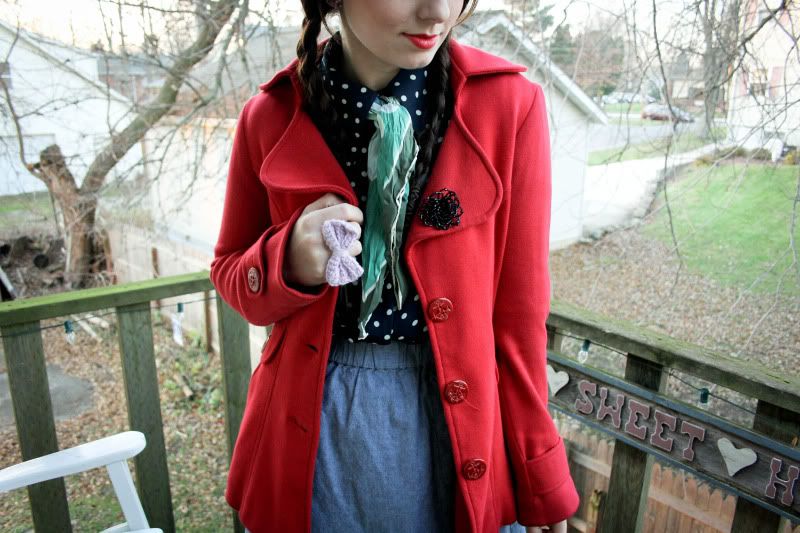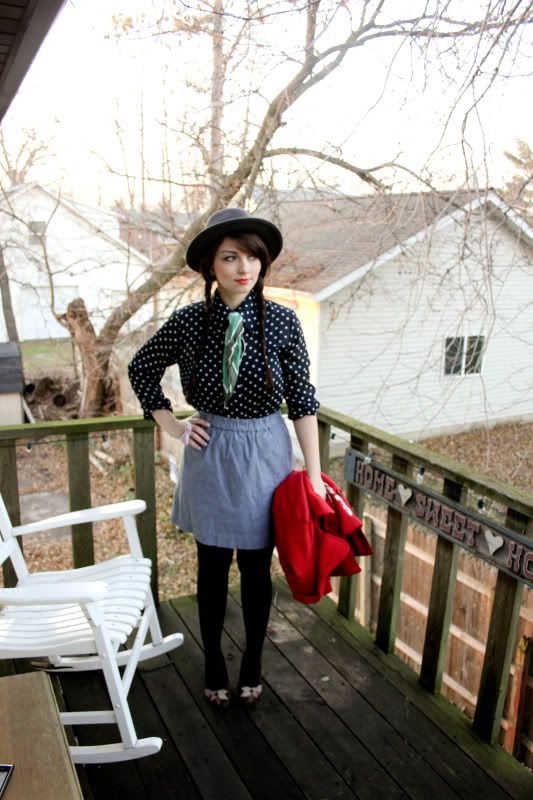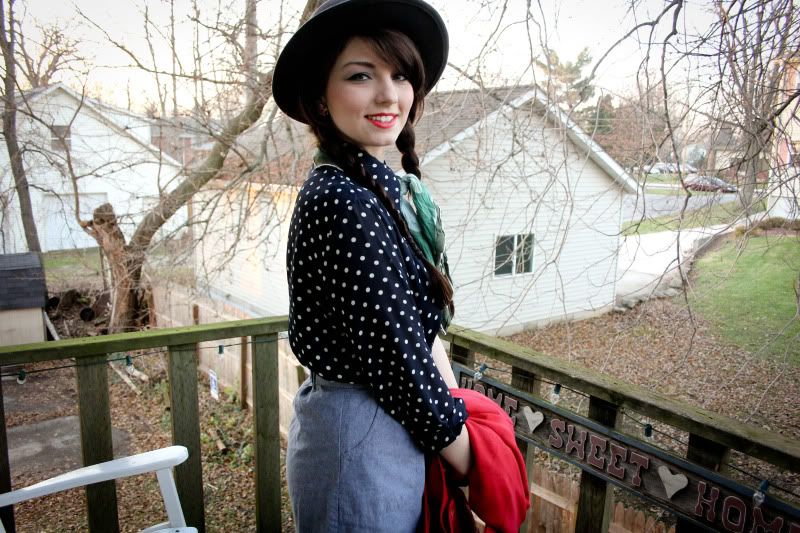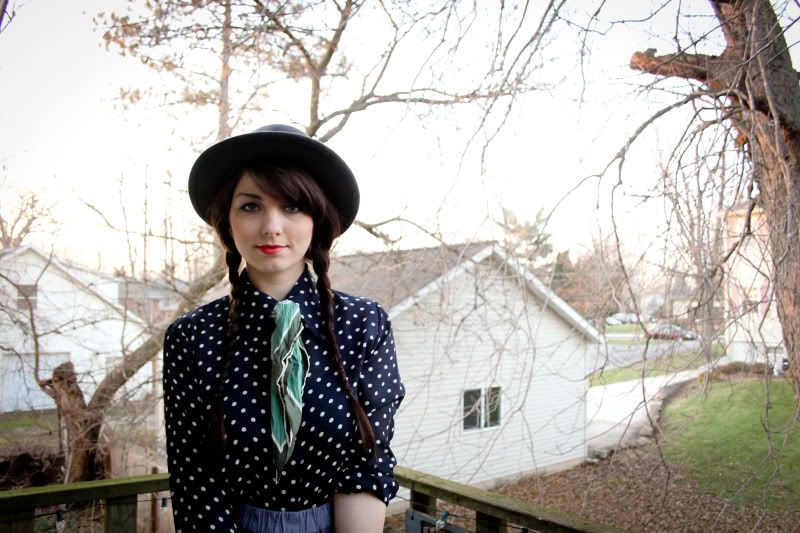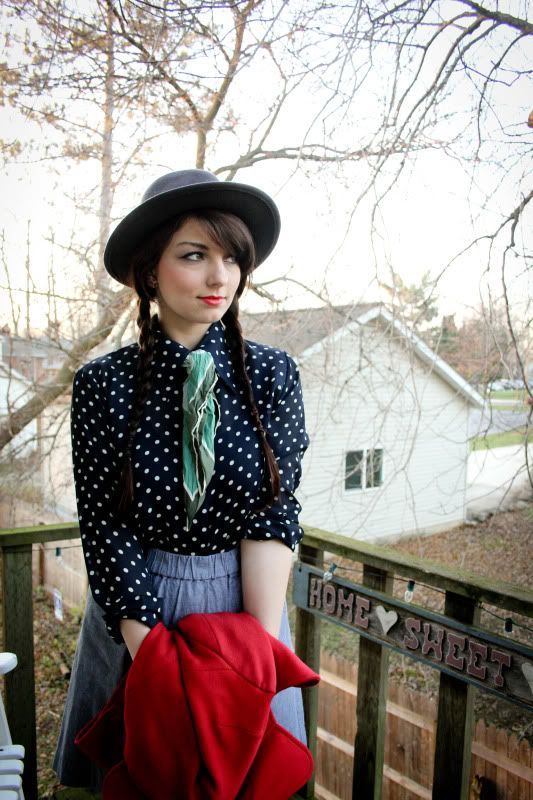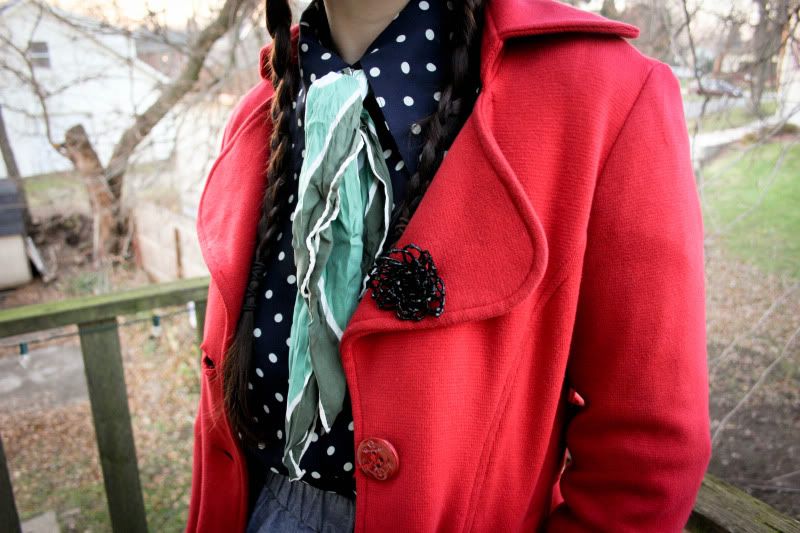 Hat, blouse, scarf, skirt, shoes:
Thrifted,
bow ring:
Little Somethings
, won from
Fancy Treehouse
,
coat:
F21
Timothy & I are having a little date night tonight.
Dinner at our favorite burger place & maybe even a movie!
And one of my best friends is in town for the weekend, so we'll definitely see her for a bit.
Have a beautiful night!