I've been thinking a lot about joy lately.
How it's easy to lose your sense of joy & appreciation for everyday life.
I know it happens to me sometimes! I get caught up in routines and schedules and lists and I lose sight of appreciating everyday life.
Today I made a point to slow down and find joy in little things.
Some "joyful" moments from today:
-driving with the windows & sunroof open and loving the fresh, cool breeze
-hugging some of my best friends
-laughing with my sister & husband
-taking a different route home from work
-wearing pretty colors that make me smile
-putting on lipstick
-drinking a different coffee than usual
-sewing up ornaments & being productive
Some photos from an oh-so-joyful day!
[side note: Tim & I were in fits of laughter while taking these. I can't even remember why...which is kinda the best sort of laughing fit...]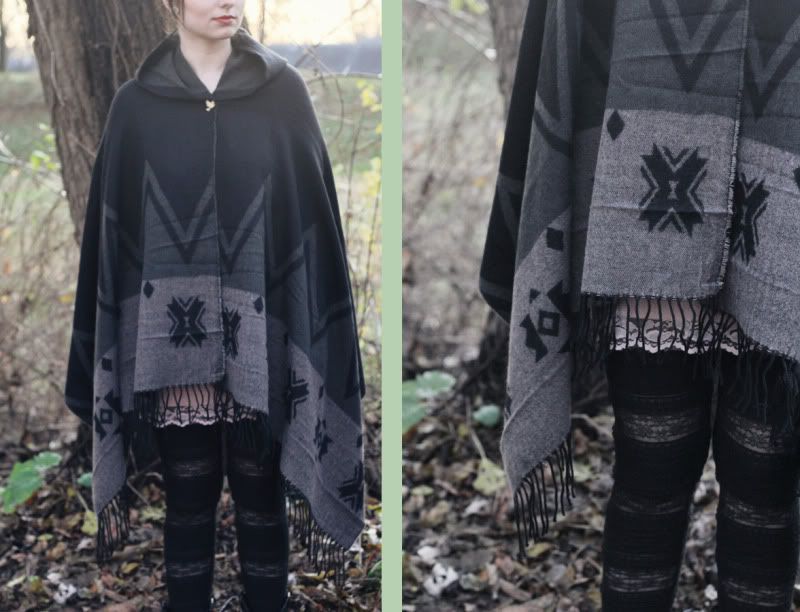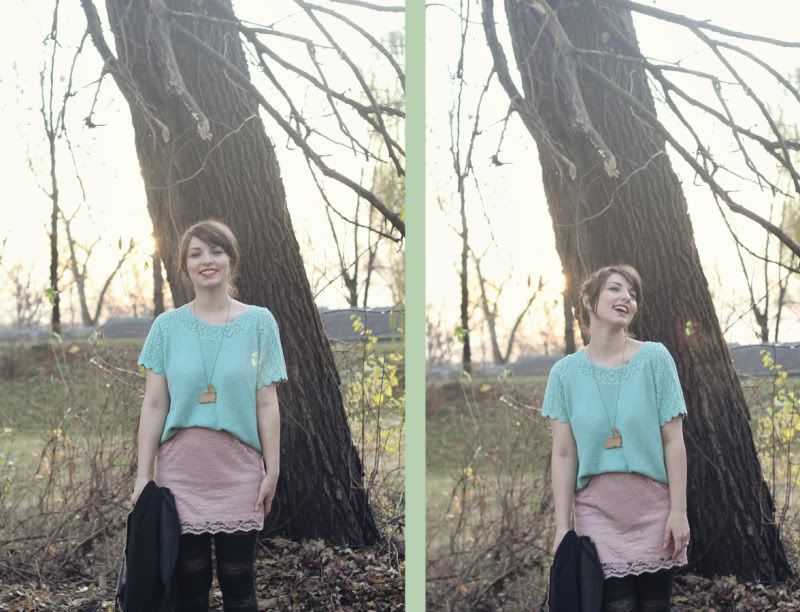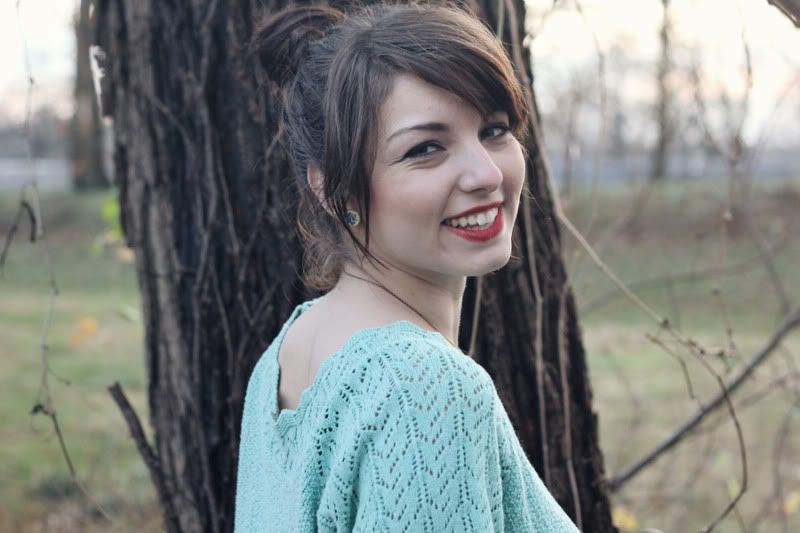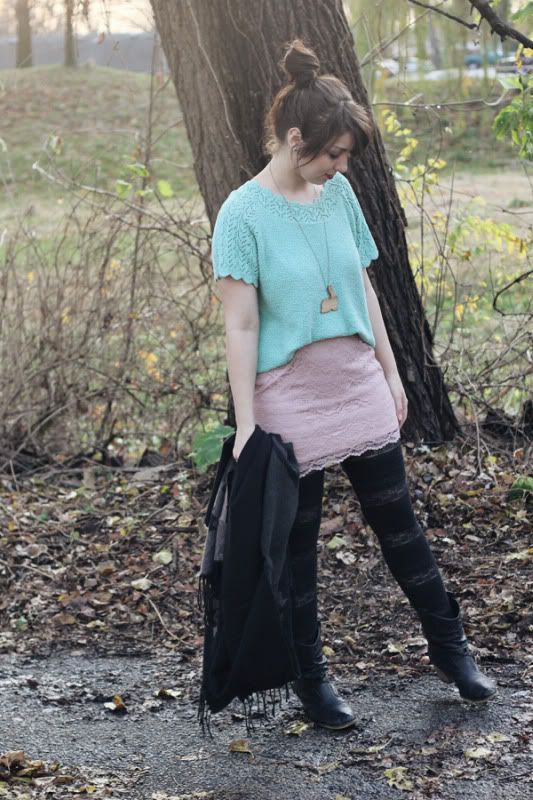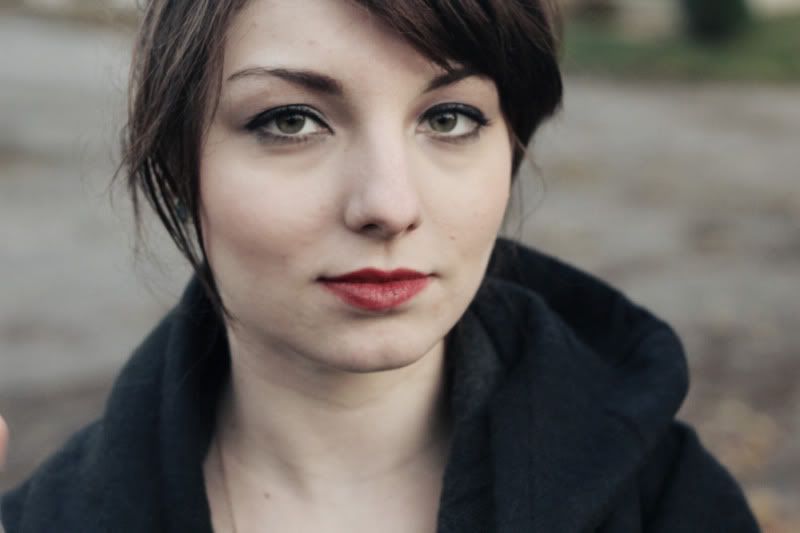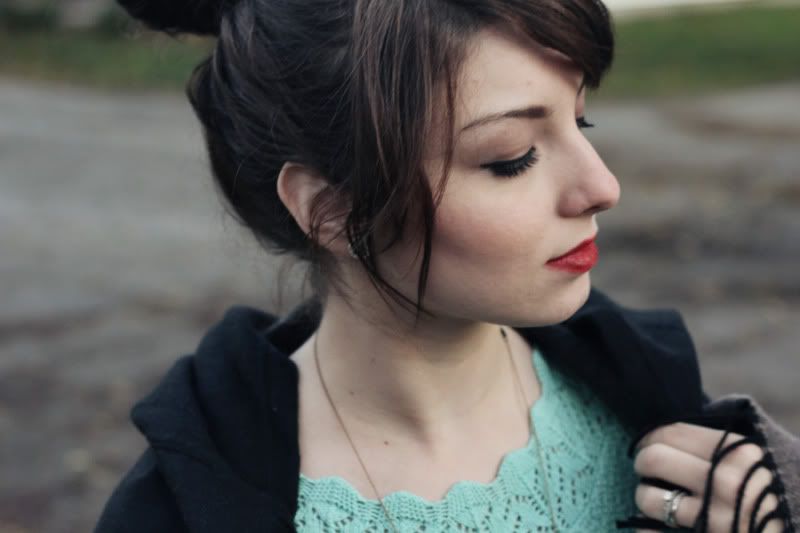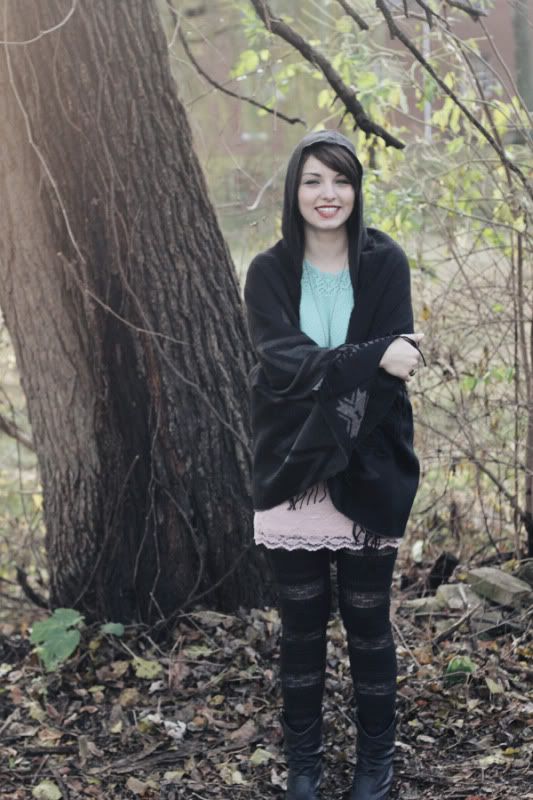 Sweater & Skirt: Thrifted, Poncho:
ASOS
(gift from my sis!), Bunny Necklace:
Bam Bam Creative
, Boots: TJ Maxx in Nashville, Tights:
FP
I love days like these.
What are some ways you slow down & find joy in things?
ps. I think Tim & I are going on a lunch date now - to one of our favorite coffee shops! Wooot!
Yet
another
reason why today is amaaaazing!
love you(s),
Christen Jean